Near Southeast DC: Past News Items
Go to Full Blog Archive
---
Photo Update: 225 Virginia's New Clothes, Townhouses A'Poppin'
Jun 12, 2011 2:53 PM
While the number of
photos I took
while in Spain and Italy should have been enough to tide me over for quite a while in the camera department, the guilt at not having taken Hood photos since APRIL (!) shoved me out the door on hot and hazy Sunday morning (ick) for a walk around the major activity zone between 2nd and 4th Streets.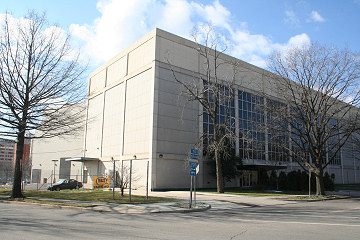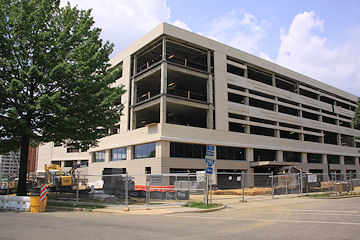 The re-dressing of
225 Virginia/200 I/Old Post Plant/Old Star Plant
continues, with most of the north face now sporting the building's new look; some windows have even been installed on the east front, facing 3rd Street. It's expected that the exterior work will be done by early 2012, with tenants from three city agencies starting to move in about a year from now. My
225 Virginia project page
has a guided tour of the project, or you can take the
virtual walk-around-the-block
for a bigger batch of before-and-after photos to watch the building's transformation from Big White Monolith to 21st century office building.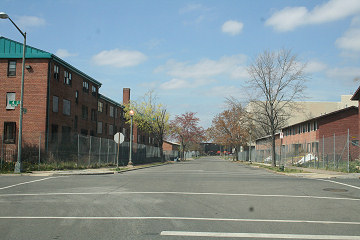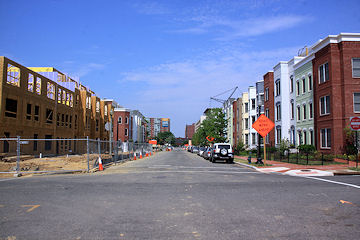 In the meantime, work is speeding along at
Capitol Quarter
, where the block bounded by 3rd, 4th, I, and K (bisected by the soon-to-be-birthed 3rd Place) has construction in all phases, from the nearly completed houses at
3rd and I
to the new framing at
4th and I
, and foundations now poured at
4th and K
. And, as briefly mentioned a few days ago, the trailer that housed the original sales center at
4th and L
is now gone. If you just want the short version of Capitol Quarter's second-phase transformation, check out
my Capitol Quarter project page
, otherwise you can
take the virtual walk
around the blocks now under construction for a boatload of before-and-afters.
I also took some photos of the
northern perimeter
of
Canal Park
, but pictures of fences and digging equipment are never terribly exciting.
As always, remember that the
icon on any page gets you to the full batch of photos I've taken at any location.
Or, if you're interested in only a certain location, you can use my Photo Archive map to get right to it. The entire set of 178 photos I posted today can be seen all at once, too, if you're so inclined.
(And, as an aside, let me send my huzzahs to Microsoft for getting fixed in IE9 whatever it was in IE8 that would cause the browser to stop displaying local hard drive images after a certain amount of page loads, causing me to having to restart the dang thing eight or nine times during each photo archiving stint. [It's pretty much the only thing I still use IE for.])
Foundry Lofts to Start Pre-Leasing Aug. 15, Open in October
Jun 10, 2011 12:43 PM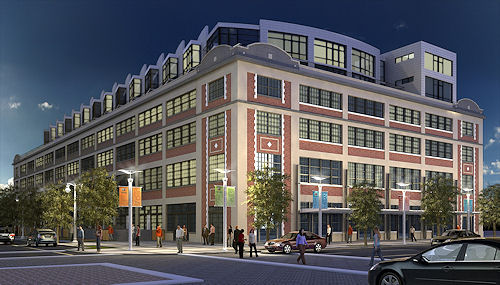 Just out from the
Foundry Lofts Facebook page
, a note saying "Mark your calendars Foundry Lofts fans! Pre-leasing starts August 15th, and we'll be opening this October!"
This is the old Pattern Joiner Shop on the southeast corner of 3rd and Tingey in the
Yards
, behind the
US Department of Transportation
building and just north of the
Yards Park
. Work to transform the 1918 structure into a 170-unit apartment building first began in 2008, but stalled later that year because of funding issues; work then re-started last August when new financing for the affordable housing units in the building
was secured
.
The building will also have ground-floor retail, with announcements on tenants expected "
soon
."
My Foundry Lofts page
has plenty of additional information, as well as before-and-during photos.
UPDATE: With a hat tip to reader mikescorpio in a different JDLand comment thread, here's the prices that the Foundry Lofts Facebook Info page list: "1-Bedrooms from $2,100s, 2-Bedrooms from $2,700s, Penthouses from $3,400s. Apartments Available October 15, 2011, Penthouses Available December 15, 2011."
Back from Across the Pond; Lots of Tidbits While I Recover
Jun 8, 2011 9:09 AM
I'm back in DC, having spent
11 wonderful days
in Madrid, Barcelona, and cruising across the Mediterranean to Pisa, Florence, Rome, the coast south of Naples, and Mallorca. Needless to say, while I checked in on the news back home from time to time and tweeted an item or two if the timing was right, I wasn't following developments closely, and I'm pretty out of the blogging groove at this point. So I'm going to start back slowly with some easy items.
*
Redistricting
: The city council voted Tuesday to approve a redistricting map that, as expected, keeps Near Southeast in Ward 6. This continues to make Marion Barry extremely unhappy, and the
Examiner reports
that he'll be "asking U.S. Attorney General Eric Holder to open a Justice Department review of proposed new D.C. ward boundaries because, Barry says, they violate residents' civil rights." There's still a final vote to be had on the plan, probably on June 21. As for the last-minute changes that ended up keeping much of Ward 6 intact (moving Reservation 13 to Ward 7 instead of other areas), you can read
Tommy Wells's blog
for more details.
*
Riverwalk
: The
Navy Yard
announced last week
that its portion of the riverwalk along the Anacostia River, running from the 11th Street Bridges to the
Yards Park
, will now be open from 5:30 am until "official sunset," seven days a week and including holidays; though there will still be closures as needed, which are announced on the
Navy Yard Riverwalk Twitter feed
. (I admit that I got a bit of a kick passing along this news
via Twitter
while riding on a train north of Rome.)
*
DPW Move
: The council passed
emergency technical legislation
on Tuesday that allows
Capper PILOT funds
to be used to build a new location for DPW operations in Northeast, which means that they should be moving from the 2nd and K site this fall (before "leaf season").
*
Ward 6 Family Day
: Tommy Wells's yearly event for Ward 6 residents will be held on
Saturday, June 25
, and will be at the
Yards Park
for the first time. It's from 1 to 5 pm, with "free food, live music, games and activities for the whole family as well as raffles featuring gift certificates from local businesses and sporting memorabilia from the Wizards, DC United and Washington Nationals."
*
ANC 6D
has its next meeting on Monday, June 13, at 7 pm at Arena Stage. The
agenda
is light on Near Southeast items, with only a resolution by David Garber about Near Southeast bike stations and requests by Cornercopia and Harry's Reserve to be exempted from the ban on the sale of "singles."
*
Food Truck Festival
: Bo Blair, the owner of the Bullpens and the organizer of Truckeroo on June 3, said in an e-mail that the event was a "massive, incredible success," with somewhere between 17,000 and 18,000 attendees and "zero problems." The next date for the event will be announced soon.
*
Construction and Destruction
: Construction has stalled on the Little Red Building v2.0 at
2nd and L
, which ANC commissioner Garber
says
is a "building permit issue that is in process of being resolved - construction should start back 'soon.'" Meanwhile, the "re-dressing" of
225 Virginia
is well underway, with the new exterior walls being hung on the north side of the building. And if it hasn't already happened, the
trailer
that was the original sales office for
Capitol Quarter
is being torn down, since construction of townhouses is now underway on that block. (Photos to come, at some point.)
*
The Yards on Facebook/Twitter
: I kind of stumbled across these (never saw any announcement about them), but the
Yards
now has an
official Facebook page
(which is available on
Twitter
, too) along with a separate one for the
Foundry Lofts
(its
Twitter account
is protected, though).
UPDATE:
And, since this just came across Twitter:
Dan Steinberg reports
that Shake Shack and the other new Nats Park restaurants will open next Tuesday, the beginning of the homestand vs. the Cardinals.
Comments
(28)
More posts:
225 Virginia/Old Post Plant/200 I
,
Alcohol/Liquor Licenses
,
ANC News
,
Fairgrounds/Bullpen
,
Capper
,
Capitol Quarter
,
cornercopia
,
Trash Transfer Site/DPW
,
Events
,
Restaurants/Nightlife
,
Foundry Lofts/Yards
,
Harry's Reserve
,
Little Red Bldg/Lot 38 Espresso
,
meetings
,
Navy Yard
,
redistricting
,
riverwalk
,
JDLand stuff
,
The Yards
Redistricting Latest; Navy Yard Riverwalk Hours; Singles; A Break
May 26, 2011 5:14 PM
A few tidbits going into the holiday weekend:
* Nothing changed for Near Southeast as a result of Thursday's Redistricting Committee meeting, but it certainly wasn't boring. Tommy Wells took some swipes at Jack Evans, Marion Barry threatened to sue, Harry Thomas, Yvette Alexander, and Muriel Bowser talked about the need for unity, and when committee chair Michael Brown refused to recognize Barry for a second round of statements, the two talked over each other for a number of moments while Phil Mendelson and Jack Evans tried to reach Barry's microphone. Finally, while Barry continued to talk, Evans called the motion, they voted to approve the
draft map
that keeps Near Southeast in Ward 6 (with some small changes on the Ward 2/Ward 6 border), the hearing ended, and the microphones were shut off. I don't often suggest council hearings for an On Demand Popcorn Special, but if you have an hour (or want to fast forward to the last 10 minutes), it should be available
on the OCT web site
soon. Here's
DCist's report on the hearing
, along with
Mike DeBonis's pre-hearing post
on the "Jackmandering" that has Tommy Wells unhappy. Next up is the public hearing on June 1 at 6 pm, which should be even more festive.
UPDATE:
No need to wait! TBD has the
video of Barry vs Brown
. And here is
a short Examiner piece
on Barry's lawsuit threat.
* The Washington Navy Yard Riverwalk's Twitter feed
announced yesterday
that, starting on Tuesday, May 31, their gates will open at 5:30 am instead of the current 8 am. The gates will still close at 5 pm, and this is still Monday through Friday (excluding holidays), and the area can still be closed at the WYN's discretion. The
Twitter feed
has been good at announcing when closures are planned. Perhaps this expansion on the beginning the day means that further expansions might someday come down the pike?
* Also on June 1, the ANC 6D Alcohol Beverage Committee will be taking up requests from both Cornercopia and Harry's Reserve for exemptions from the ban on selling "singles." The agenda says that this "will cover exemptions for 25 to 70 ounces of beer, NOT single beers from a six-pack, or miniatures, small pints." The meeting is at King Greenleaf Rec Center at 7 pm. Any recommendation to allow the exemptions would then taken up by the full ANC for approval at its monthly meeting on June 13.
And, with that, I'm going to take a bit of a breather. Between the flurry of high-emotion news items over the past few months, the upcoming holiday weekend, and some stuff on the boards in my "real" life, it's a good time to step back for a little while. I expect to be away from blogging all next week, and maybe a little past that. If really big news breaks (and I mean *really* big), I may try to put something up, but I definitely won't be operating at normal warp speed. I may do some not-very-timely
Tweeting
if I can't bear not to, but I really am going to try to take an actual break. There haven't been many of those in eight-plus years...
In the meantime, feel free to use this spot as an open thread on matters of neighborhood interest. But behave, because I'll still be reading....!
Draft Redistricting Plan Keeps Near Southeast in Ward 6
May 25, 2011 8:32 PM
Within the past hour, council member Michael Brown released the draft redistricting map for the city (
available ward by ward
). To not bury the lede, as we say in the news biz, Near Southeast and Southwest
remain in Ward 6,
with no move across the river to Ward 8. And, in what appears to be a last-minute compromise, Eastern High School and Eliot-Hine Middle School remain in Ward 6, while the rest of the Hill East/Rosedale/Kingman Park areas east of 17th Street shift to Ward 7. Ward 6 also loses its half of Penn Quarter to Ward 2, while gaining a portion of Shaw as well as the section of Southwest south of Independence Avenue that had remained in Ward 2. (If you want to see the current Ward 6 boundaries,
here they are
.) And you can also
read the subcommittee report
, with all the reasonings behind the moves (and rejected moves).
This is not the final word on the new boundaries--the three-member redistricting committee will be meeting and voting on this on Thursday at 1 pm, and then there is a public hearing scheduled for June 1 at 6 pm. The full council will then vote on June 7. If the council members hear compelling arguments against these boundaries,the draft map can still be amended.
If you are interested in Thursday's redistricting committee meeting, you can watch it on DC Channel 13 or via live-streaming at
oct.dc.gov
. Plus I'll be following it on
Twitter
, along with all the other #reDC regulars.
(And apologies to
Facebook
and Twitter followers who were bombarded with messages tonight as word of the new maps came out. Breaking news can be high-volume sometimes!)
And then, once this is done, the ANC redistricting can begin!
Tidbits: Redistricting Latest, Retail, Outdoor Movies, Kittens, Events
May 24, 2011 2:17 PM
News has gotten a little sparse of late, though there's suddenly plenty of little updates and whatnot, some that I've
tweeted
(and some that I haven't). Sorry that this is a bit of a monster post, but that just means you need to read it all carefully!
*
Redistricting:
With the redistricting committee's proposed map of redrawn boundaries coming out no later than their meeting at 1 pm on Thursday, news has begun to trickle out of what it will look like.
Mike DeBonis reported
on Monday that any part of the city west of the Anacostia River being moved to Ward 8 is "off the table," since the split neighborhood of Fairlawn is expected to be moved entirely into Ward 8, which would satisfy the ward's population requirement. (He also lays out some of the other "on the table" moves.) In an "op-ed" today at
The Hill is Home
, Tommy Wells says that Ward 6's new eastern boundary may be 17th Street NE and SE, moving Hill East and its landmarks (RFK, Eastern High School, Eliot-Hine Middle School, and Reservation 13) into Ward 7. After the committee votes on its map Thursday, there will be a public hearing at 6 pm on June 1, before the entire council votes on the plan on June 7.
*
Retail:
The big International Council of Shopping Centers'
REcon convention
is underway in Vegas, and the Post's Jonathan O'Connell is
tweeting
all the DC-related retailer news,
including
that Mayor Gray and members of the city council had lunch on Monday with representatives of Forest City, who gave a presentation on
The Yards
. Will there be an announcement soon on things getting started at the
Boilermaker Shops
, as Forest City said there would be
a few weeks ago
? A
Post feature
on Capitol Hill restaurateur Xavier Cervera mentioned that he has "deals in the works for 400-seat and 140-seat restaurants on the waterfront," the first of which would seem to be the sportsbar
rumored
for the Boilermaker space. The rumblings below the surface that the official Boilermaker announcement is coming soon continue to be strong (with any opening being at least a year away, since there's a lot of exterior work to be done to the building), but there's been no official announcement of this or any other Boilermaker lease.
* In an Examiner article about
Wegman's being wooed
for DC's Walter Reed site, it's mentioned that Michael Stevens of the Capitol Riverfront BID and city officials are meeting with AMC Theaters to discuss potential locations. The article describes a possible spot as "First Street, south of M Street and adjacent to Nationals Park." I'm a little skeptical of "First Street", mainly because
the big empty lot along First
(Nats parking lot F), owned by Willco and slated in the past for a mixed office/residential/retail development, hasn't seemed to be in play for any movement on any development. On the other hand, there's been talk that Akridge has been interested in having a movie theater as part of its
Half Street development
, also south of M and adjacent to Nationals Park, and construction
could be starting
there late this year. Either way, nothing is firm.
*
Kittehs:
Are you looking to adopt a cat? How about a
Market Deli
-branded kitten? Some residents have captured and spayed/neutered/vaccinated two of them, estimated to be 4-6 months old, and are looking for someone to adopt them. Here's the
additional information
. (I would have leapt at this, but my two cats, ages 17 and 14, would kill me in my sleep if I brought home new "siblings" for them.)
And, some
upcoming events
to note:
* The
Yards Park
folks have passed along the news that the
fountains are off
all this week for maintenance. No water-based frolicking for you!
* The
Capitol Riverfront Outdoor Movie Series
gets underway this Thursday (May 26). The theme this summer is Best of the Oscars, and they're starting off with "Casablanca." Movies start at 8:45 pm (or sundown), and there will be food trucks and snacks for sale. The movies have moved back to Tingey Plaza, just south of
US DOT
at New Jersey and Tingey.
*
Harry's Reserve Wine and Spirits
at 909 New Jersey is going to be having a free "
community cookout
" on their courtyard on Friday, May 27 from 5 to 8 pm, and again on Saturday, May 28 from 4:30 to 8 pm. They are doing it to thank the neighborhood for the support they've received since opening. There will be free "high-end" beverage tastings in addition to grilled offerings. The owners also want to pass along that they're getting fresh shipments of a variety of cheeses this week, and that they now have 800 beers in stock.
* Ryan Zimmerman's annual "
A Night at the Park
" fundraiser is scheduled for June 30, benefitting his
ziMS Foundation
. Tickets are now on sale, and it's
been announced
that country star Rodney Atkins is the featured performer.
Thursday Tidbits: Bike to Work, New Tweeters, Crawfest, 55 M
May 19, 2011 12:26 PM
A roundup:
* Friday is
Bike to Work Day
, with the
Yards Park
being one of the morning "
pit stops
," from 7 to 9 am. If you're interested in joining in the fun, you need to
register
.
* The
Canal Park
folks have recently begun using their Twitter account,
CanalParkDC
. An update on the park's progress was
tweeted on Wednesday
, though it probably wasn't what park fans want to read: "Rain delays, water in our excavation preventing pouring foundations. Very frustrating!"
* The
Navy Yard
has
created a Twitter feed
for its portion of the Anacostia Riverwalk, to alert people to planned closings. This is in addition to the
web page they've set up
for hours and information about the riverwalk.
(I've added both of these feeds to my
Near Southeast Businesses/Organizations Twitter list
, which displays all the latest tweets in real time on the JDLand home page, for those of you who have remained blissfully outside of the Twitter vortex.)
* Louisiana State Society is having its
Crawfest
at the Yards Park on Sunday (May 22), with 4200 pounds of boiled crawfish, 150 pounds of jambalaya, sausage, corn, and potatoes, Abita beer, Louisiana music, and more. Society members get in for $45 per person, while non-members can pay $55 to attend. (Tickets for children 12 and under are $15.)
*
DDOT says
that its move out of the Reeves Center to Monument Realty's office building at
55 M
is almost complete.
* Speaking of 55 M,
it was named
"Best Urban Office over 150,000 SF" at the NAIOP Maryland/DC 9th Annual Awards of Excellence.
CSX Funding the Virginia Avenue Tunnel, NEPA Process to Begin
May 18, 2011 5:46 PM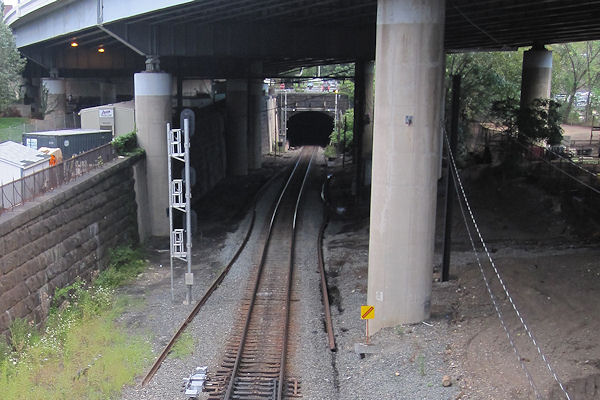 CSX announced today
that it will be investing $160 million of its own monies in its
National Gateway project
, with most of that money going toward the funding of the expansion of the Virginia Avenue Tunnel, the 107-year-old structure that runs beneath Virginia Avenue from 2nd Street SE to 12th Street SE. With this decision, the company will start moving toward design and construction of the project, first by going through the
NEPA process
of environmental impact studies, which apparently is going to be spearheaded by the
Federal Highways Administration
(with support and assistance from DDOT, according to CSX).
Within the next few months there will be an initial public "scoping" meeting, where the parties lay out exactly what needs to be done with the tunnel and why. After a 30-day comment period expires, an "alternatives" meeting will then be scheduled, and this will be the meeting that residents will be the most interested in, because this will be when the design options for the project will first be made public, and will be the stage where CSX will at last answer the questions that so many people who live on or near Virginia Avenue have wanted answered since this project first really hit the public consciousness in late 2009. (Will the trench be completely uncovered? Will we be able to get into our alley? How will firetrucks service our block? What about noise? What about dust? What about traffic? What about the 6th Street exit off the freeway?) And at a meeting this afternoon, representatives from CSX didn't suddenly decide to answer any of those sorts of questions, deflecting them as ones that will be addressed at the alternatives meeting.
The CSX briefers today emphasized that they feel "sooner is better" for getting the project underway, with the expansion of the Panama Canal launching in early 2015 being one of the drivers of their decision to invest their own dollars rather than continuing to search for federal or state monies to pay for the project. (And, perhaps to ward off an expected line of criticism, they also made sure to mention that using their own money was in no way an attempt to sidestep NEPA.)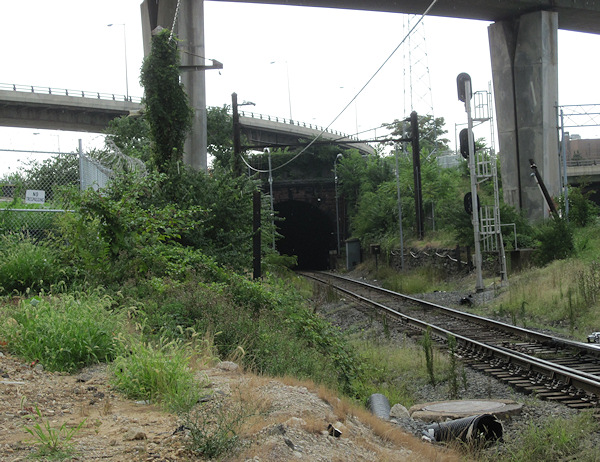 There's no firm date as to when construction might begin, owing to the reality that federal reviews don't always happen on a metronome-like timetable, and that then there will be permitting processes and other agency reviews (such as going through the National Capital Planning Commission and the city's historic preservation reviews). But it would seem that spring 2012 would be a likely target time if there are no big roadblocks thrown up, especially given that Panama Canal 2015 date and that CSX says they expect the project to take about three years. With other construction happening at or near the tunnel's path, including the rehab of
225 Virginia
, the
11th Street Bridges reconstruction
, and perhaps the start of some portion of William C. Smith's mixed-use project at
2nd and H
, the very northern portion of the neighborhood will certainly continue to be knee-deep in heavy machinery for a number of years (and CSX says that they are coordinating with those other projects).
If you are just tuning in and aren't up to speed, CSX is wanting to add a second track to the tunnel, ending its status as one of the last (if not the last?) stretch of single track in CSX's east coast operations. They also plan to lower the floor of the tunnel to allow for double-stacked trains, vastly increasing the amount of cargo they can move through their system. (You can
read their press release
for what they consider to be the benefits of this expansion and all of the $850 million National Gateway project.)
As I've said, there isn't much in the way of specifics as to how exactly the project will be configured, other than we know there will be a parallel track running in an open trench, and that Virginia Avenue itself will be closed, but with bridges across the construction at 3rd, 4th, 7th, and 8th to allow the movement of north-south traffic. (This would mean that vehicles exiting the Southeast Freeway at 6th Street would need to turn north under the freeway to then move toward any final destination.)
My
post from a walking tour of the project last July
has some of the (few) details so far announced on the project, but focus will now turn to the NEPA public meetings as the point where the real specifics of the project and its impacts will be revealed, and where residents will be able to voice any and all concerns, problems, anger, threats of litigation, etc. Until then, feel free to use the comments here for all that! You can also read
my previous CSX posts
for more background and details on the project up to now.
Zoning Approvals Given for Temporary Capitol Hill Day School
May 17, 2011 4:25 PM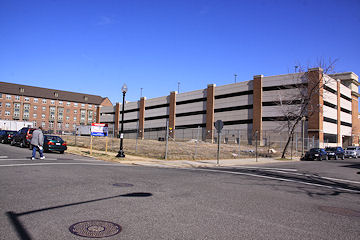 On Tuesday morning the
Board of Zoning Adjustment
voted to approve three exceptions and variances that will allow the
Capitol Hill Day School
to use the currently empty lot at 5th and K streets SE as a temporary location for its operations while its Dent School building at 2nd and South Carolina undergoes renovations.
This move, which has the
support of ANC 6D
and the Capitol Quarter Homeowners Association, would bring a "modular building" to the site this summer, with the school's expectation that it will return to the Dent building in early 2012.
There will be no on-site parking, but the school is leasing 29 parking spaces in the big parking lot one block to the east, on the site of the
old Capper Seniors building
(Nats lot "W"). And the
Office of Planning report
on the application says that DDOT has "agreed to prohibit parking between mid-June 2011 and the end of January 2012 on school days between 7 am and 6 pm on the east side of the block [...] in order to facilitate the drop off and pick up of students." (I'll note that this 7 am start time is one hour earlier than what was announced at
the ANC 6D meeting
where this plan was discussed.) CHDS representatives also told 6D at that meeting that they will be asking parents coming from north of the freeway to drive south on 4th, turn left on L, and then turn left on 5th to pull into one of their four drop-off spots, where students are then guided out of the cars. (Buses will pull in and out of these spots as well.) The spaces will be available for parking after 6 pm and on weekends and holidays.
There were few questions from the board; Commissioner May did ask whether this plan will negatively impact the long-delayed plans for the
new community center
to be built on the site. The
current requirements placed on the community center project
by the Zoning Commission as part of the Capper PUD are that the Housing Authority must apply for a building permit by July 1, 2012, and that construction must begin no later than June 30, 2013, dates which are far enough in the future to not be delayed by the Day School's occupation of the site.
The commission then voted to approve the requested relief; but, after a representative from the city's office of the attorney general raised some concerns, the hearing then devolved into a long technical and legal discussion of defining which conditions of a previous order were being addressed, which I totally admit to bailing out of. But in the end the project was still approved. You can watch the
video of the hearing
when it's posted if you want more information; and the
Office of Planning report
is also a very good resource for the zoning issues, plus there's a drawing on page 3 that shows how the temporary building will occupy the lot.
Short Update from Monday Redistricting Meeting; The Schedule
May 17, 2011 9:10 AM
On Monday night there was another residents' meeting on the subject of
redistricting
, this time with
two members
of the city council's redistricting committee: Phil Mendelson, for whom this was a third public session in Ward 6 on the subject, and Jack Evans, making his first appearance at a Ward 6 assembly.
As with the
other meetings
, neither council member tipped a hand as to which sections of the city will be moved to different wards as part of the constitutionally mandated need to standardize the population sizes of the city's eight wards. And as with the other meetings, residents made clear that they very much want to remain in Ward 6. (Has our message gotten through? one resident asked toward the end of the session. Yes, Jack Evans assured him, it certainly has.) But Phil Mendelson stressed once again that no neighborhood wants to move, and that residents in areas other than Ward 6 are equally as vocal about their dissatisfaction--but the boundaries must be redrawn.
Mendelson laid out the upcoming schedule, with the committee's map of proposed changes being made public probably on May 25 for their vote on May 26. A public hearing on the committee's map is expected to be held June 1 at 6 pm, with the full council having its first vote ("first reading") on the bill enacting the new boundaries on June 7. A final vote could come on June 21, or perhaps in early July.
UPDATE
: Here's a
post on Tommy Wells's blog
with more information on the schedule and how the public can participate; this post was updated on May 20 changing the public hearing date to June 1.
I was told tonight by an audience member that there is apparently another Ward 6 public meeting on redistricting being held on Wednesday, May 17, in ANC 6B; I don't have any further information on it. (
UPDATE
:
EMMCA has the details
.) But having now attended four of these, I think I'm declaring myself #redc'ed out until the council committee's map is made public next week.
Late Tuesday Tidbits: Ribbon to Be Cut, Ground to Be Broken
May 10, 2011 10:26 PM
Just a few items to catch up on, though they've already been
tweeted
(Twitter really is the best friend of a lazy blogger):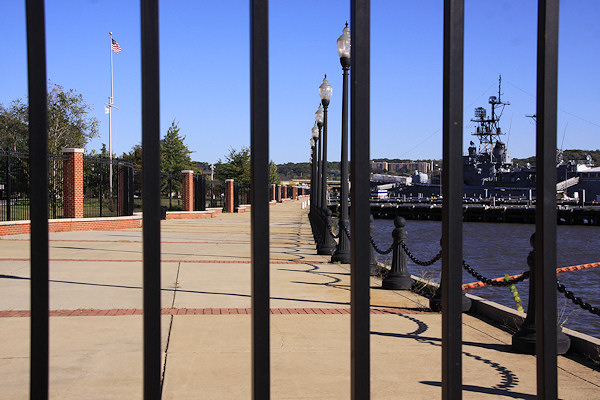 * The
Navy Yard
is having a ceremonial ribbon-cutting for its portion of the Anacostia Riverwalk Trail on Wednesday morning (May 11) at 11 am. It was on April 1 that the
Navy opened this long-completed but long closed off stretch
, which runs from just east of the
11th Street Bridges
to the
Yards Park
, though it is only open from 8 am to 5 pm Monday through Friday (excluding holidays) and is subject to closure if the Navy deems it necessary. (I finally took my first walk on it from the Yards Park and back recently, though I did it close to closing time and was imagining the hilarity that would have ensued if I had gotten locked in.) This ceremony also dovetails with the start of the BID's
Wednesday Lunchtime Concert Series
at the park, at 11:30.
* Will from
just across the way
reports that Camden is
having a ceremonial groundbreaking
on May 17 for
1345 South Capitol Street
, the 276-unit apartment building with ground-floor retail just across from
Nationals Park
that's been on hold since 2008. Though it's on the Southwest side of the DMZ and therefore in Will's territory (as spelled out in our meticulously negotiated Neighboring Blogger Treaty), I probably won't be able to completely prevent myself from taking photos of the progress from time to time, especially since I have a
full set of "befores."
But I'll be leaving the bulk of the coverage work to Will.
* The old fogies who were around in the 2004 to 2006 era might remember that a big part of getting the city council to approve the deal to fund and build
Nationals Park
was the "
Community Benefits Fund
," which would receive additional ballpark tax money and distribute it to libraries, schools, and other neighborhood developments. But
Mike DeBonis reports
that Mayor Gray's FY12 budget has a change that essentially makes the mayor and council decide every year whether the fund's money goes to the neighborhood projects or to "other spending priorities" in the city. Citizen groups are unhappy and council members are, too, DeBonis says.
Redistricting Update: ANC Resolution, Mendelson Meeting
May 10, 2011 2:48 PM
The
pushback
by Near Southeast residents against the idea of moving the neighborhood out of Ward 6 and into Ward 8 continues, with some evidence that their calls, e-mails, and petitions are having an effect:
At Monday night's ANC 6D meeting, two of the three council members that make up the
redistricting
committee came to speak to residents. Phil Mendelson (who said that he invited himself to the meeting) and committee chair Michael A. Brown
gave a short presentation
on how redistricting works, and then spent about 45 minutes answering audience questions. Neither of them took a position on whether Near Southeast or Southwest should be moved, and both also took pains to note that there is no official proposal yet, and that it is Marion Barry who is floating the idea. (They also indicated that Marion Barry's argument about how the move would improve the economic standing of Ward 8 wasn't quite resonating with either of them.) The initial map of the redrawn ward boundary lines should be released by the committee later this month, either on or after May 25 (when the FY12 budget stuff is wrapped up).
After the council members finished, the ANC quickly voted unanimously to support the
resolution to keep all of 6D in Ward 6
. Near Southeast commissioner David Garber has been tweeting his visit to the Wilson Building today to deliver the resolution and a 200-plus-signature
petition
, saying that
Jim Graham told him
that Near Southeast is "not in play" and that
Mary Cheh's office assured him
that "she supports keeping Near Southeast in Ward 6." (Cheh had made this known last week, when
she told Tommy Wells
to make the calls from concerned Near Southeast residents stop.)
Residents are continuing to press the council, with reports on the
Near Southeast mailing list
of multiple visits to council members' offices. And another meeting for residents on the subject has now been scheduled by Capitol Quarter resident and meeting-organizer-dynamo Bruce DarConte, this time with Phil Mendelson, on Monday, May 16, at 6:30 pm at the Capper Seniors building at 900 5th St. SE.
(People interested in this battle might also want to read Lydia DePillis's rumination on the optics of the fight, "
So Much for One City
.")
UPDATE, 5/12: Bruce DarConte has passed along that Jack Evans, the third member of the redistricting committee, has confirmed his attendance at the May 16 meeting at Capper Seniors.
Food Truck Festival 'Truckeroo' Coming to Half and M June 3
May 8, 2011 11:00 PM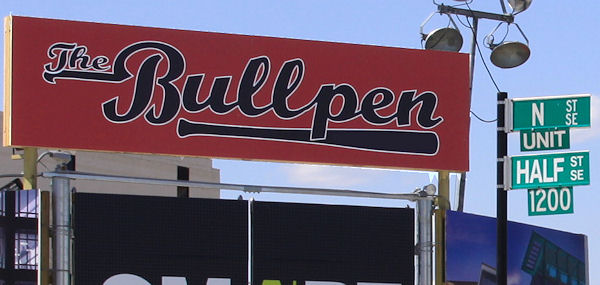 From
Monday's Capital Business
from the Post, the news that the owner of the
Bullpen and Das Bullpen
is following through on the desire he stated
a few months back
to hold "food truck festivals" on a regular basis in the parking lots at Half and M, SE. Apparently, the first "Truckeroo" festival will be held on
June 4
June 3
, and the Post says it will "include food trucks like Lobster Truck, Fojol Bros., Eat Wonky, Curbside Cupcakes and D.C. Slices, is scheduled to run from noon to 9 p.m., and occur monthly through October. The idea is to drive business to the ballpark area on non-baseball nights."
(The blurb also says that the Bullpen "is the biggest cash cow in the burgeoning Blair empire.")
Nothing on the Bullpen web site about Truckeroo yet, but I'll post more as I hear.
This site will eventually be the location of
Akridge's 700,000-square-foot mixed-use development
that will run along the length of Half between M and N north of the ballpark, but no start date for construction has been announced.
UPDATE:
Bo Blair has told the BID (and now me directly) that the Post got the date wrong, that it's actually scheduled for Friday, June 3.
Residents Meet to Plot Strategy to Fight Ward 8 'Annexation'
May 4, 2011 9:33 PM
A group of Near Southeast residents* met tonight to discuss the best way to fight
Marion Barry's announced desire
to take the neighborhood around
Nationals Park
out of Ward 6 and into Ward 8 as part of the city's redistricting process. Tommy Wells addressed the group, giving them a quick primer on
how exactly redistricting works
, emphasizing that one of the stated goals of the process is to not split up "contiguous" neighborhoods, and also making clear his feelings about Barry's plan (while never actually mentioning the Ward 8 council member's name): "I don't want to lose one inch of Ward 6," Wells said, because "Ward 6 works."
Saying that it's unfair that Ward 6 should be the only ward to give up residents, he said that he will propose a map that would return Kingman Park to Ward 6; he also suggested that the portion of Penn Quarter that isn't in Ward 2 could be moved there, allowing some of Ward 2 to be shifted to Ward 5 (which would then allow some of Ward 5 to be moved to Ward 7, and then some of Ward 7 shifted southward into Ward 8).
But the bulk of the discussion was advising the residents on how best to make their opposition to Barry's idea known to the council members who are in the forefront of the redistricting battles (some of whom are at-large representatives up for election next year). He spoke of the best ways to voice opposition in terms of mechanics, saying that petitions are a good idea (and there are two already circulating, an
electronic one
with more than 100 signatures and
a new one handed out tonight
by resident and meeting organizer Bruce DarConte), as well as group visits to councilmembers' offices and high volumes of phone calls to the Wilson Building.
But Wells also stressed that residents who want to fight this need to describe how such a move would negatively impact Near Southeast's "cohesiveness" with its surrounding neighborhoods, especially with Capitol Hill just to the north and with Southwest. (It would be interesting that, if the Ward 8 "annexation" were to happen, the residents of school-less Near Southeast would be sending their children to the "neighborhood" schools that would still in be Ward 6.)
He also emphasized that arguments against a move to Ward 8 move should not center on "personalities." That concept was not really expanded upon but, if you've
read the comments
on my post last week on this issue, you might infer it to mean "don't rant about how you don't want Marion Barry as your councilmember." Wells also said to not mention not being able to park elsewhere in Ward 6 as a reason for opposition, which did seem to come up an awful lot at last week's hearings, to the dismay of many in the DC Twitterverse. "This is about how you view your community."
Near Southeast's ANC commissioner David Garber mostly echoed Wells's remarks, and said that he will be drafting a resolution for next week's ANC 6D meeting that would show the support of all Near SE and SW commissioners for remaining in Ward 6. (Garber has also launched a
Near Southeast mailing list
that residents are using to organize their resistence to being "annexed.")
With the council set to unveil its suggested map of new boundaries within a few weeks, there will be a flurry of activity on this front--including the Ward 6 Democrats'
redistricting meeting tomorrow
(Thursday) at 7 pm at Chamberlain Elementary School. The final vote by the council on the new boundaries will be in July; and "there's a very good chance" Near Southeast can win the fight, Wells said.
[*I didn't take a head count; you know how much trouble the media gets in for crowd estimates! But the community room at the Capper Seniors apartment building was quite full.]
Whole Foods Tax Abatement Dead; Is the Entire Deal Kaput?
May 1, 2011 5:15 PM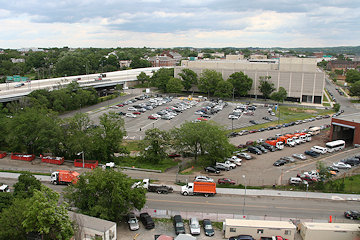 The
Washington Post is reporting
that developer William C. Smith is "no longer seeking" a proposed $8 million tax abatement to bring Whole Foods to a planned 375-unit apartment building at
800 New Jersey Ave., SE
, and that in fact the
news coverage of the proposal
may have killed the deal altogether.
The article quotes a statement from Whole Foods saying that the company "was not involved in any tax break or lease agreement negotiations" with WC Smith, and Michael Stevens of the BID is quoted as saying "I used to know that Whole Foods wanted to be in the neighborhood. After that article, I don't know anymore."
Whether the entire Whole Foods deal is truly dead or there's just some steam being let off is not 100 percent clear in the article, though it quotes an anonymous source as saying that Whole Foods could still end up somewhere in the area and is "fielding entreaties from other developers."
This is/was not the only grocery store planned for Near Southeast, with Forest City including supermarket space in the apartment building that it has planned for
401 M St., SE
at
the Yards
, which could be getting underway late this year or early in 2012. (Standard statement whenever mentioning this: it's long been reported that Harris Teeter will be occupying that space, but neither Forest City nor the grocery chain have ever publicly announced a deal.)
Photos: Defrocked Deli, 11th Street Changes, LRB, More
May 1, 2011 11:26 AM
I grabbed a smattering of photos yesterday, taking advantage of some gorgeous weather (I walked about as much as the Nats did against the Giants, though I think I was more successful). I put most of them in their usual places in the
Photo Archive
, but I thought there were some standouts that would be worth seeing in sizes larger than my normal images, so I
posted this gallery
as well. What all is in it?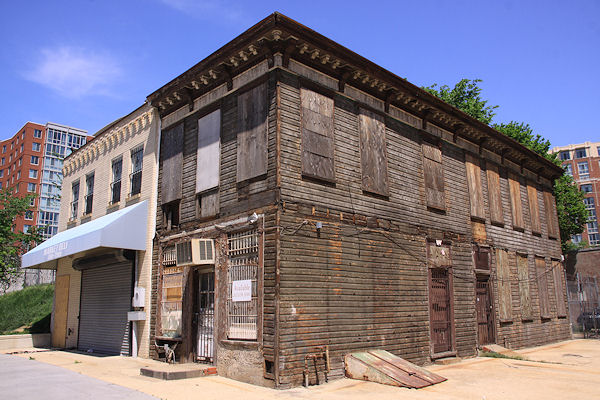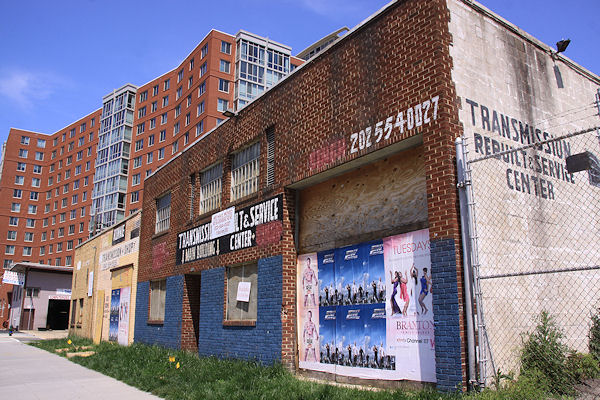 If you haven't been to 1st and L since Thursday, you might be a bit surprised at what the
northeast corner
looks like, because about 24 hours after the
decision to reject the landmarking application
, workers arrived at the
Market Deli
and removed all the beige siding and the signs. (Dang, I would have offered to hang onto one of those.) I took a bunch of shots of not only the defrocked Deli but also its siblings along that stretch of 1st Street, because with raze permits having been filed, they may not be around much longer.
I also caught the progress
at the Little Red Building version 2.0, where the windows and doors are now in place. And then I figured I'd better save for posterity the
signs on the M Street fences
at
Canal Park
announcing the availability of 3,500 square feet of restaurant space when construction is completed in (we hope) 2012.
A new demolition project started on Friday, bringing down the last portion of the decommissioned ramp from RFK to the outbound
11th Street Bridge
, which will bring quite a change to 11th Street south of M as the massive retaining wall that has run along the east side of the street will be disappearing. There will be a new ramp from M just east of 11th to take traffic to the new outbound freeway bridge, but it will be set back a bit, and 11th Street itself will be wider since it will have traffic running in both directions to and from the new "11th Street Local" bridge. (
UPDATE
, many days later: As I watch the demolition, I now see that most of the retaining wall is going to stay in place, since that is where the new on-ramp to the outbound freeway will be. Duh.)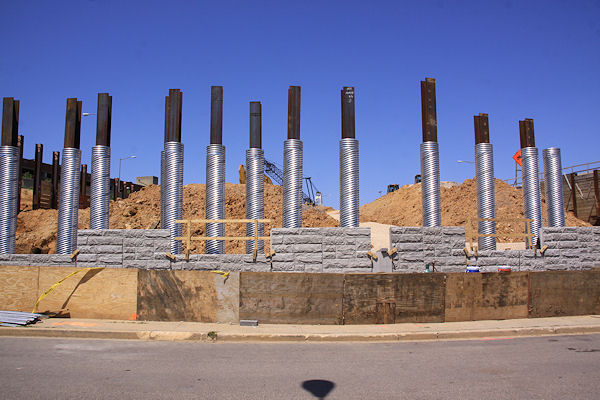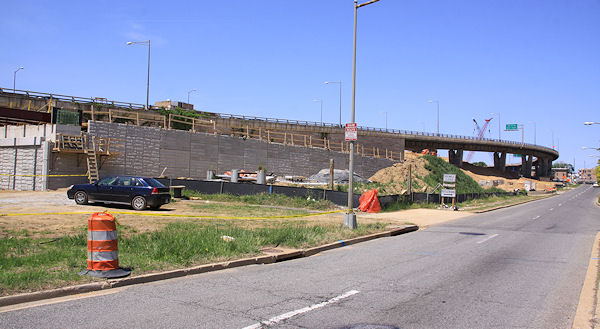 I walked the circuit
down
11th
,
across
O
, and
back
up
12th
, and took photos of the work on the new freeway span as it gets closer to crossing above O (above, left), as well as shots of work on the new exit ramp (above, right) that will take drivers off the inbound freeway span all the way up to M Street (rather than dumping them onto 12th as in the current configuration). I put a bunch of before-and-afters on my
11th Street Bridges project page
(where you can also see
graphics and information on the new design
), but there's a number of enlarged versions of these construction photos in the
photo gallery I posted
(scroll down about halfway).
So,
check out the gallery
for the nice pretty big shots, follow the targeted links above, or
see all of yesterday's photos
, where as always you can click on the
to see the complete archive of images for any location.
Barry Wants the Ballpark Area in Ward 8; Residents Mobilizing
Apr 28, 2011 3:47 PM
During a long hearing on Wednesday on the need to redraw the city's ward boundaries as a result of the 2010 census numbers, council member Marion Barry made clear his interest in moving parts of the western side of the Anacostia River out of Ward 6 and into Ward 8 to bring its population to the required level. Tommy Wells's chief of staff Charles Allen live-tweeted the hearing, and you can scroll to
read his many (many!) tweets
on what Barry and a number of people testifying said on the subject (I retweeted some of them as they came through, but he was lighting the keyboard on fire and I couldn't keep up!).
After mentioning both Near Southeast and the Southwest waterfront during the early part of the hearing, Barry eventually shifted his focus just to Near Southeast, saying (
according to Charles
) that the move is a "perfect solution" that "won't divide a community." Barry also said (again
according to Charles
), "Since no one from [Near SE] has come to testify against moving to Ward 8, I guess there's [no] opposition & we should move forward". Some commissioners from Southwest did get to the hearing to testify, but no Near Southeast residents or representatives ended up speaking on behalf of the neighborhood.
In the wake of all of this, some e-mailing and scrambling has commenced (judging by the way my inbox is lighting up, with people asking me if this is already a done deal). One example is that Near Southeast's ANC commissioner David Garber has today created his own
Near Southeast Google Groups/mailing list
, and redistricting is the inaugural issue being discussed, along with the additional issue of if and where the current ANC boundaries should be redrawn, which is also part of this redistricting process. (The question will also be whether Near Southeast even remains a single district, given that its population of 3,300 is well over the 2,000 mark that is the normal SMD size.)
Also, the group Ward 6 Democrats have
scheduled a public meeting
to discuss the redistricting plan as it impacts Ward 6. It's on May 5 from 7 to 8:30 pm at Friendship Public Charter School at 1345 Potomac Ave., SE, and the group has invited the three co-chairs of the council's special redistricting committee along with Tommy Wells (who already said
a few weeks ago
that he "will defend the riverfront").
The record from yesterday's hearing remains open until May 12, so written comments can still be submitted.
UPDATE:
Mike DeBonis has a piece about this
in Friday's Post
.
UPDATE II:
From the comments, there is now apparently also a Near Southeast community meeting, scheduled for Wednesday, May 4, at 6:30 pm at the Capper Seniors building at 900 5th St., SE.
Market Deli Landmark Status Application Officially Rejected
Apr 28, 2011 1:52 PM
Today the Historic Preservation Review Board voted unanimously to support the recommendation of preservation office staff, rejecting the
historic landmark application
for the Market Deli on the northeast corner of 1st and L streets, SE.
The
staff recommendation
seemed to be the primary driver of the board members' votes (with most board members having little comment on the application beyond "I support the staff recommendation"). Its author, Tim Dennee, reiterated its main points in his testimony, saying that while it would have been a good idea to keep the building maintained, the lack of underlying historic merit beyond the building representing the other old structures in the neighborhood that are gone does not allow the Market Deli to rise to the level of a landmark. There was also a lot of discussion about how the neighborhood "context" that would have allowed for a better understanding of the Deli's place in the history of the area is already gone, with
so many buildings
having already been demolished.
Testifying in the support of the nomination was ANC 6D07 rep David Garber, who said he ran for the position because "there's such a clear opportunity in this neighborhood to develop something great." He described himself as "100 percent in favor of development in most cases," but feels that the Market Deli represents a "common building type for common people" and that "what's remarkable about the Market Deli is that it's unremarkable." Also testifying was Hayden Wetzel, who said he prepared at the application at Garber's request and who echoed Garber's comments by saying that it's a "sweet and pretty little building" and that the "ordinariness of the building speaks for itself." He said that he formed a task force within the DC Preservation League in 2000 to consider the buildings in the area, but that it didn't result in much interest.
Six people testified in opposition: three residents, Dodd Walker of Akridge (the owners of the building), Michael Stevens of the BID, and a woman hired by Akridge (whose name and affiliation I unfortunately missed) to investigate the building's history. Much of what was said by the residents, Stevens, and Walker were variations on comments made the
ANC meeting
and in the
Memorandum in Opposition
that was presented to the board with 39 co-signers. With concerns about how an ANC's position is given "great weight," resident Kitty Loyd focused her testimony on the ANC vote a few weeks ago, contending that Garber should have recused himself since he expressed an interest in saving this building before he became commissioner. (Loyd also apparently printed out the JDLand
Market
Deli
comment
threads
to give to the board, so you're all famous.) Both Michael Stevens and resident Adam Hall mentioned their feelings that there wasn't enough of a public process followed by Garber in submitting this application, while Hall also said that the building "gives the neighborhood a dangerous feel" because of the neglect.
Stevens also took time to list all the historic buildings in the neighborhood that are still in existence (from the Navy Yard to the Blue Castle to the beaux arts WASA Pumping Plant to the buildings being redeveloped at
the Yards
, as well as the private homes and businesses along 3rd, K, L, Potomac, and lower 8th). He also mentioned the 10 to 12 years of planning and analysis (
and
studies
) by city agencies starting in the late 90s that have gone into the remaking of Near Southeast, back before the
demolition of so many properties
--"would this history not have been discovered then?"
There was also a detailed (some might also describe it as "long") presentation from Akridge's historic preservation consultant about the history of the building, which apparently suffered a pretty serious fire in 1921 and appears to have been pretty well gutted at that time. Those who've never seen the interior of the Market Deli might be interested in seeing her presentation, which will be available when
HPRB posts the video of the hearing
sometime on Friday.
There were few questions during the hearing from the board members, and, in the end, only chair Catherine Buell seemed anything less than fully supportive of the staff recommendation. She called it a "tough case," and said that she would like to see preservation plans and multiproperty listings done for the area (beyond just the "windshield survey" done by the Office of Planning back around the time of the ballpark). But in the end, saying that she didn't think the building was eligible for landmark status and that the ANC's comments (which are to be given "great weight") didn't really speak to the board's criteria, she called for a vote, and the board voted unanimously.
This was followed by a quick secondary vote on the Deli: the raze permit application for the building was also
on the agenda
, in the event that the landmark application was approved. Because it wasn't, the board voted to support the staff recommendation that says the board no longer has jurisdiction over the property, and so the "city's issuance of a raze permit may proceed without further preservation review."
And that would seem to bring this matter to a close. Just after the hearing, Garber
tweeted
: "I'm glad there was a chance for discussion on the matter, and I look forward to helping approve new plans to bring vibrancy to the site."
Tuesday Tidbits: South Cap Meetings, Barracks, Sub Horn, More
Apr 26, 2011 10:42 AM
News and notes, some already
Tweeted
, some not:
* Don't forget the
two public meetings
on the
Final Environmental Impact Statement
for
South Capitol Street
. The first one is tonight (April 26) at Amidon-Bowen Elementary School at 4th and I, SW, from 6:30 to 8:30 pm. The second one is Thursday (April 28), at Savoy Elementary School, 2400 Shannon Place, SE, also from 6:30 to 8:30 pm. My entry
from a few days ago
gives the rundown on what changes they are looking at to transform South Capitol Street into a "grand boulevard" rather than a commuter speedway.
* ANC 6B commissioner Norm Metzger
passes along an update
from fellow 6B'er Kirsten Oldenberg on the status of the Marines' search for a
new barracks site
. A quote: "Now in progress are Installation Master Planning and Support Studies and a Financial Feasibility Analysis. We were only given a brief outline of this work, which will not be made public. A briefing on this 'conceptual' material will be given to the Commandant of the Marine Corps sometime in late May (perhaps). Then once he makes whatever decisions are necessary, work will proceed on putting together the guts of an RFP. This information has to go to various 'stakeholders' and ultimately Congress before the RFP can be finalized and released. One of the developers at the meeting today tried to pin officials down regarding timelines but it proved difficult to do. Bottom line, if all goes smoothly (which is doubtful), a site and developer could be chosen by Fall 2012. (Don't bet on it.)"
* Dan Steinberg writes at his DCSportsBog today about how the
Nats went from fireworks to a submarine horn
: "A few months ago, when people inside the organization began considering a move away from fireworks, they began researching naval horn options and even went to the
Navy Yard
to check out alternatives. Their advisers at the Yard advised they go with the sub horn, both for the sound and for the way that sound would carry. The Navy folks also thought the three-blast signal would be appropriate. So the horn was taken to
Nats Park
and hooked up to a special mic in the press box, where members of the marketing department can fire away after home runs and wins." Nats COO Andy Feffer says that the distinctive sound should make people immediately think "Nationals Park": "'The military is already part of game presentation and the Navy Yard is right next door; not only is it unique and distinctive, but it fit. It fit with our goals, and it fits with what Washington is. It's ours. Someone else can't copy it and say we're gonna do that too. It's Washington's.'"
* In a
subscrbers-only piece
in last week's Washington Business Journal, the story of Red Hot & Blue's departure from Nationals Park after the inaugural 2008 season gets a bit, ahem, spicier. Five months into that first season, the BBQ outlet told the Nats it was no longer interested in being at the ballpark. "Hold it, says the team, Red, Hot & Blue was still on the hook for $235,000 in regular payments until the end of the 2009 season, still yet to be paid, according to a breach of contract suit that was filed in March in D.C. Superior Court."
* Honda put out
a photo gallery
of the new 2012 Honda Civic, which includes a number of shots taken at the
Yards Park
, as well as Anacostia Park and other DC locations. (You have to wander through a bit to find them, but they are pretty neat to see.)
Spring Has Sprung Photos: 200 I, Capitol Quarter, Yards Park
Apr 25, 2011 9:18 AM
With the sun finally coming out, it shouldn't be surprising that I took camera in hand on both Saturday evening and Easter Sunday and did some wandering to catch up with the progress at two locations, and to get shots of a few new items I hadn't yet documented.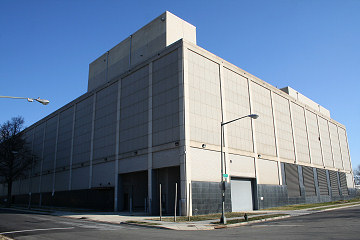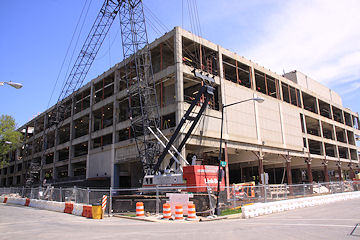 The old
225 Virginia
, on its way to becoming 200 I (boo), is now almost completely disrobed. (I think I'll go with that from now on rather than "deskinned.") It's been such a monolith for so many years that it's strange to see it broken up. You can take a
virtual walk around the block
to see how the old Star/Post plant looked before along with its current state, and visit my
225 Virginia project page
for more info and background. (If you haven't been following along, by this time next year 200 I is expected to be nearly complete, with three DC city agencies on the boards to move there.)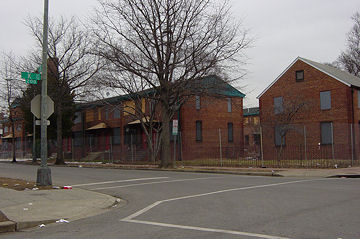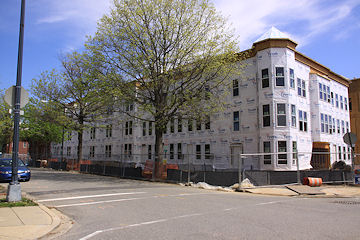 Just to the southwest, work continues on the first block(s) in the second phase of the
Capitol Quarter
mixed-income townhouse development, with bricking proceeding on the new houses along I Street while framing has made it around and up the new 3rd Place; plus, foundations have now been poured along 4th Street. Here's your
walk around the block
to be reminded of the old public housing units that stood there for a long time and to compare them with the construction going on now. For more information, see my
Capper
and
Capitol Quarter project pages
.
(If you want to see just the new photos taken Sunday,
here they are in one batch
.)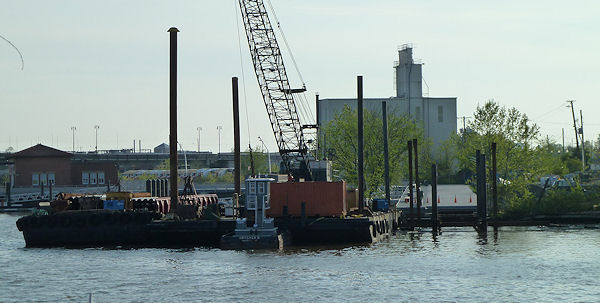 Meanwhile, down at the
Yards Park
, the flowers are in bloom, a geodesic dome that looks like the Earth is
hosting foodies,
and work appears to have begun on the floating bridge that will connect the Yards Park to
Diamond Teague Park
(right by
Nationals Park
) later this year. You can see my
quick gallery of photos
showing these items, along with a picture of the sign laying out the rules for using the Navy Yard portion of the riverwalk (since it was Saturday, I could only stand forlornly at the gate and look eastward), plus the progress on the
Foundry Lofts
building just to the north of the park. And some shots of the Navy Yard buildings that are adjacent to the park, just because I like being in a spot where I can take photos of them without having guards chase me down the street.