List of all Event Photo Galleries
Canal Park Opening Day - Speeches and Ice Rink Ribbon Cutting
Nov. 16, 2012
After some free time to wander the park, the speeches began, followed by the ribbon cutting and opening of the ice rink. See also the photos of Canal Park's first night. For more information about the construction, including "before" photos, see my project page.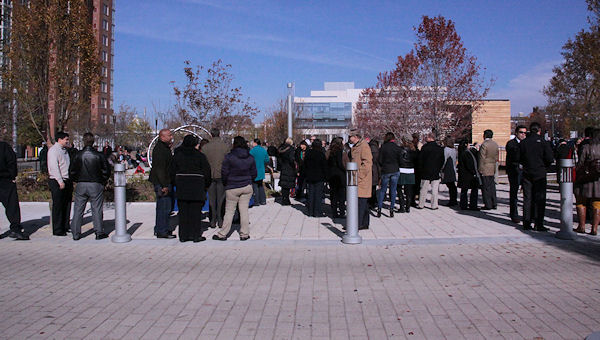 Looking north from L Street into the middle ("children's") block, waiting for the festivities to get underway.
The electric car charging station, in the middle block.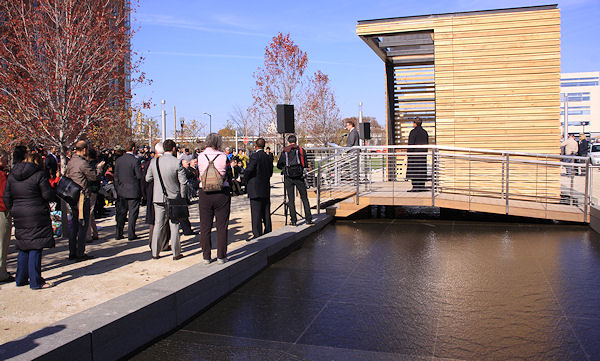 Lots of speeches, and lots of people in attendance.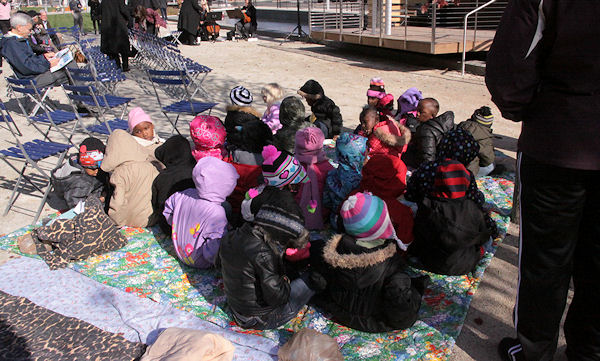 I'm not sure, but I'm guessing this group of attendees did not come of their own accord.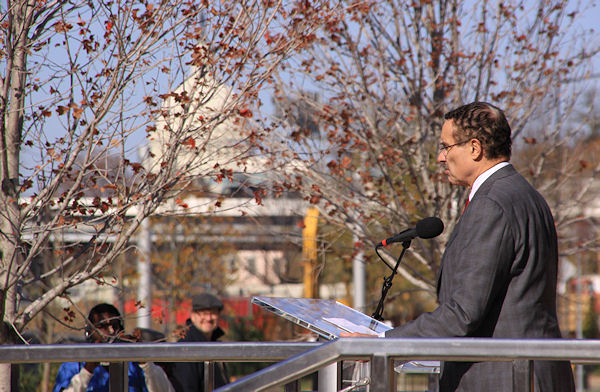 Mayor Gray, and the park's backdrop to the northwest.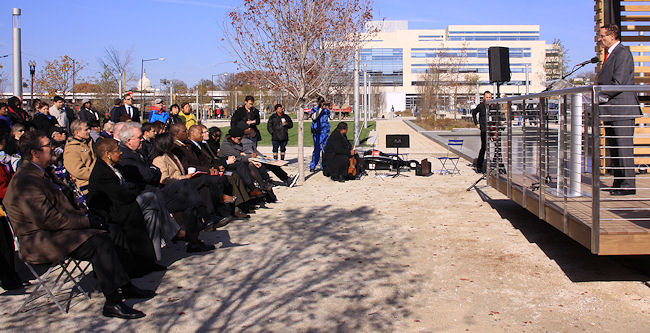 The dignitaries in the first row include Michael Stevens of the Capitol Riverfront BID, DC delegate Eleanor Holmes Norton, Ward 6 council member Tommy Wells, DC Housing Authority director Adrienne Todman, and others.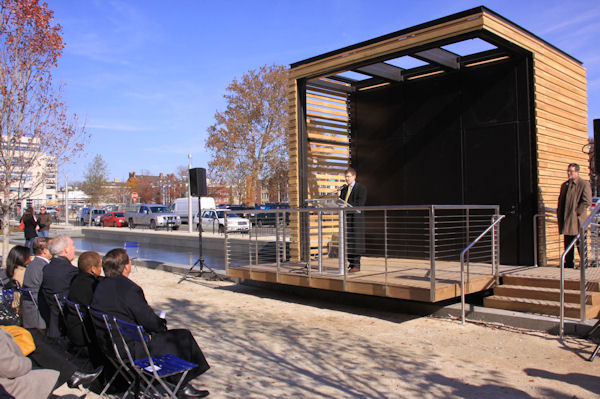 Canal Park Development Association head Chris Vanarsdale speaks to the crowd.
And then the festivities moved to the ice rink, where Capitals mascot Slapshot was hanging out (not like he has anything else to do these days).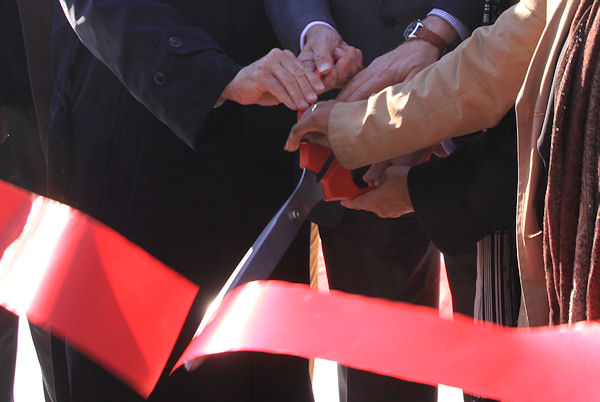 The exact moment the ribbon was cut!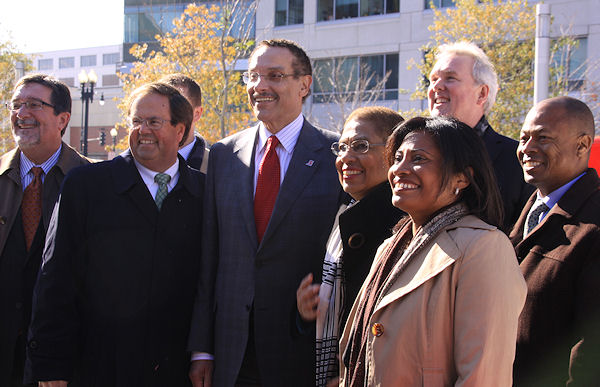 From left: Michael Stevens, Chris Smith, Mayor Gray, Eleanor Holmes Norton, Tommy Wells, Adrienne Todman, and Lionell Thomas of the DC Commission on the Arts and Humanities.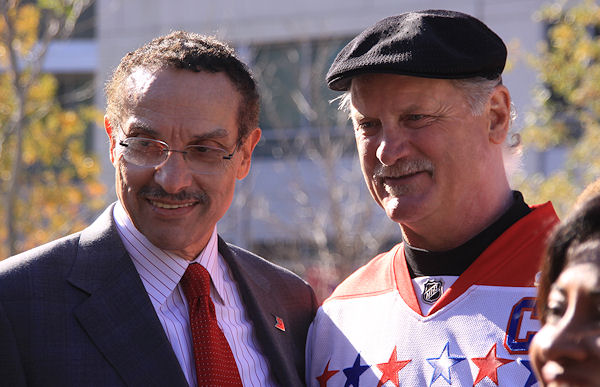 An exciting moment for an old-time DC resident like me! Mayor Gray with Capitals legend Rod Langway.
The mayor takes an inaugural Zamboni spin around the ice rink.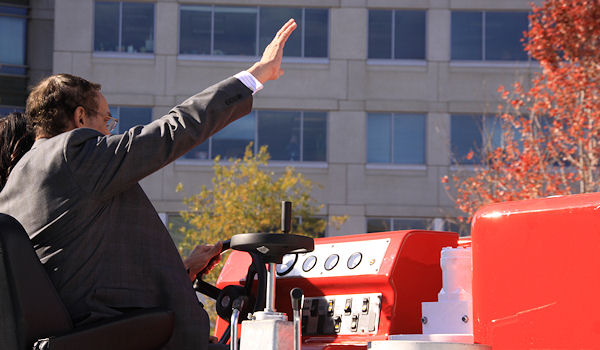 Tony Williams became known as Mayor Baseball--will Vince Gray become Mayor Zamboni?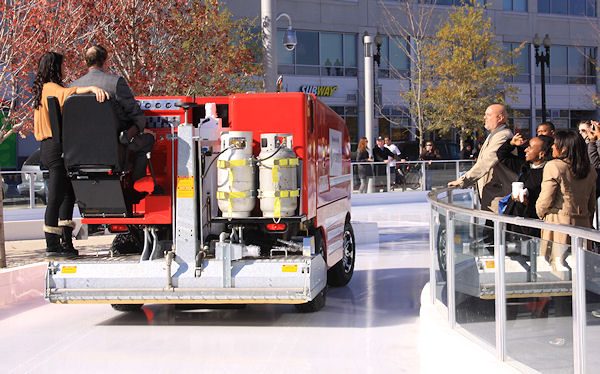 The mayor continues along, as Park Tavern restaurateur Xavier Cervera, DCHA's Adrienne Todman, and others look on.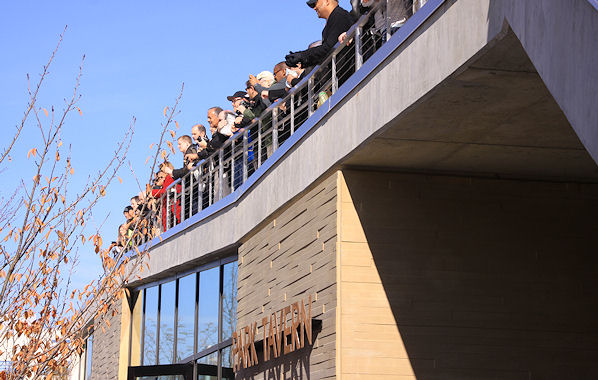 The roof of the Park Tavern is a fine spot to watch the action on the ice rink.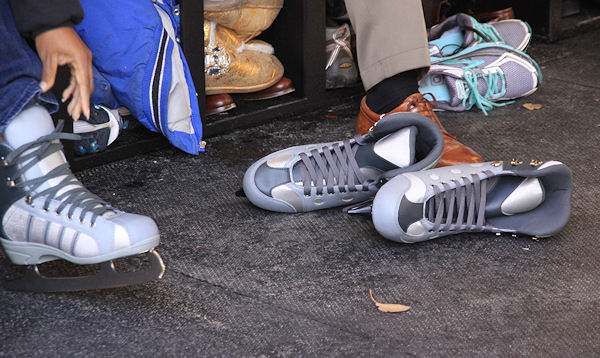 Skates on!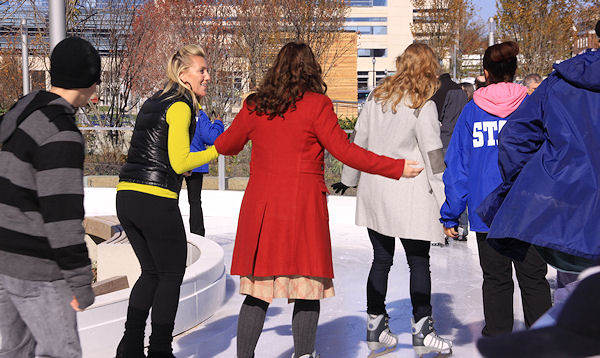 Skating.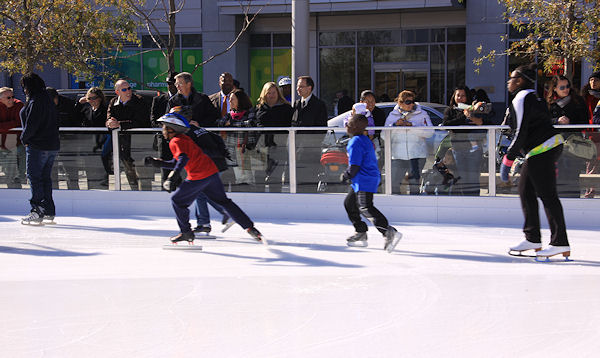 Skating.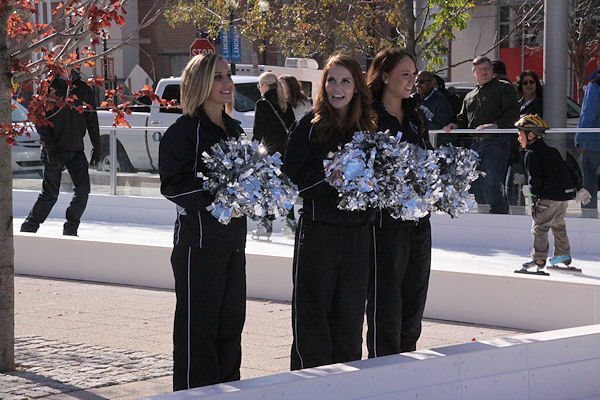 Skaters cheered on by the Capitals' cheerleaders.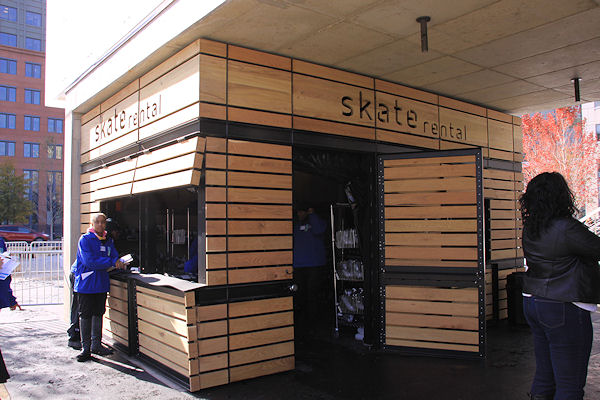 The rental desk.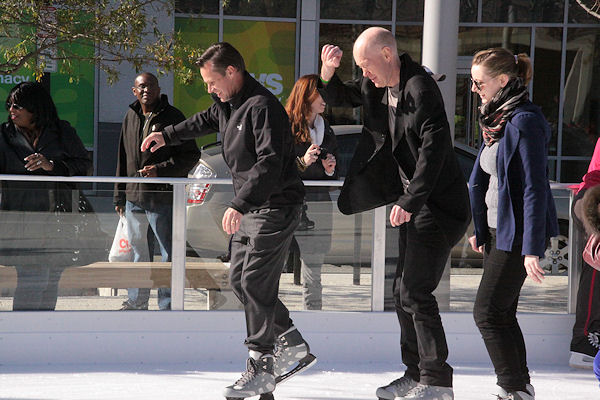 Skating.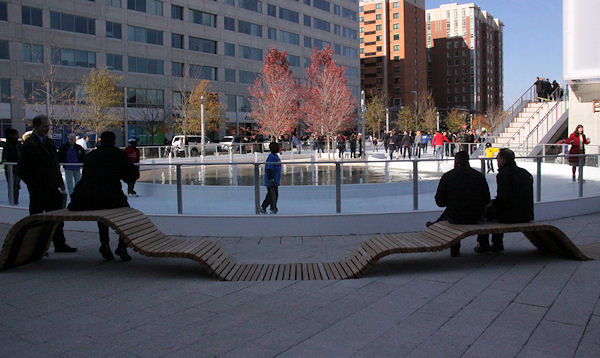 Watching the skating.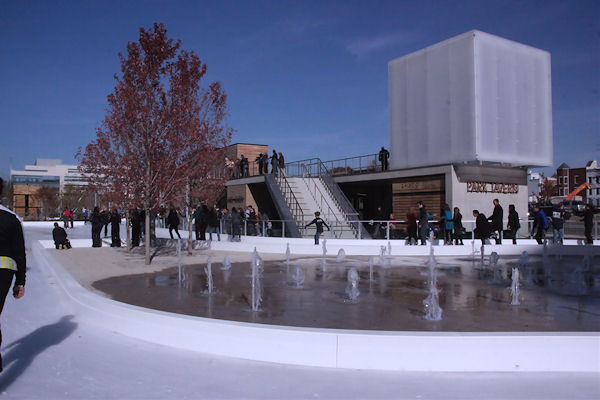 The rink, the fountains, the cube, and the Park Tavern as seen from M Street.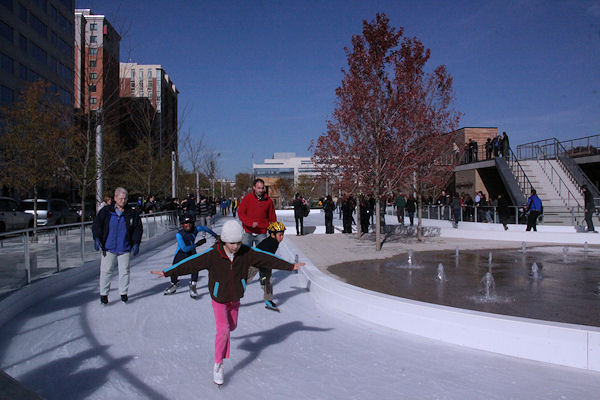 Skating.