List of all Event Photo Galleries
Kick-Off Ceremony for 225 Virginia/200 I Renovation,
February 15, 2011


Mayor Gray and others gathered to officially kick off the renovation of the old Washington Star/Post building at 225 Virginia Avenue into
200 I Street
, a 320,000-square-foot office building housing three city agencies. The renovation is expected to last about 16 months, with tenants moved in during the second quarter of 2012.
Requisite establishing shot of today's location, 225 Virginia Avenue. Sunny? Yes. But cold.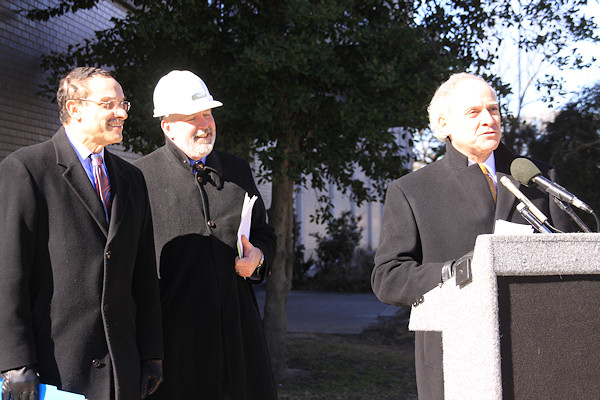 Vincent Gray in his first ceremonial appearance in Near Southeast as Mayor, with Brian Hanlon of the DC Department of Real Estate Services and Doug Firstenberg of StonebridgeCarras at the microphone.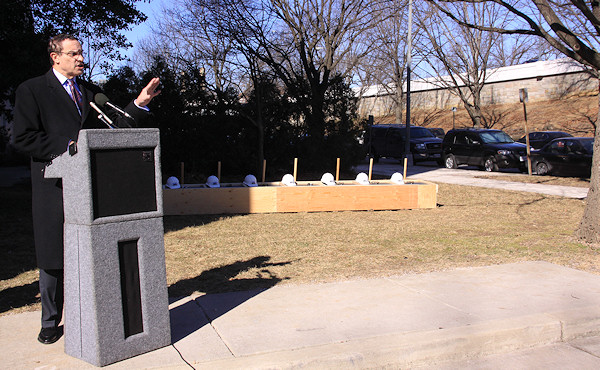 The Mayor, with the ceremonial accoutrements, and the Southeast Freeway not far away.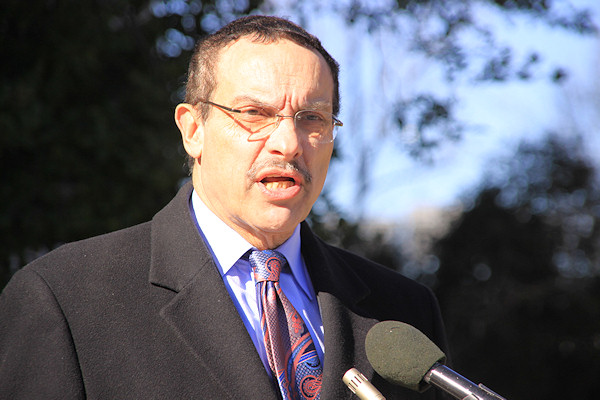 Close-up.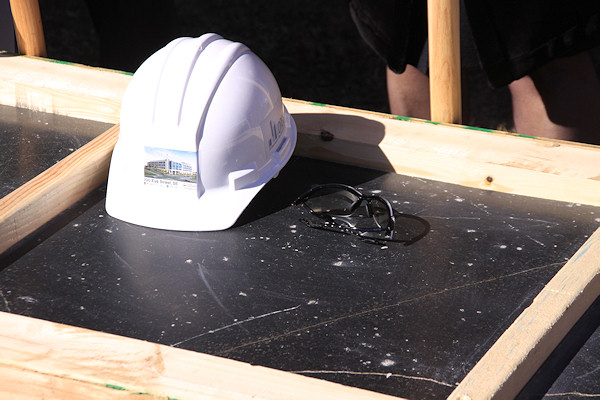 Ready for the Ceremonial Stonebreaking.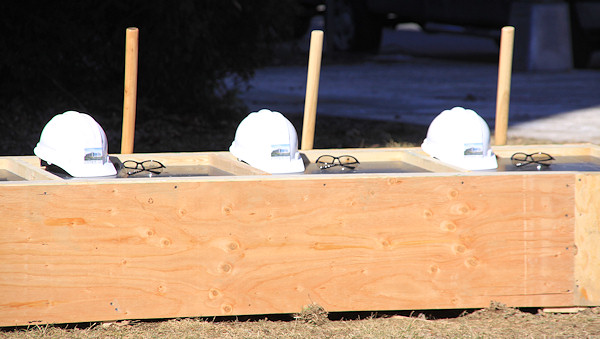 Another view of the ceremonial preparations.
Mayor Gray, with Michael Stevens of the Capitol Riverfront BID at left, looks like he knows how to wield a sledgehammer.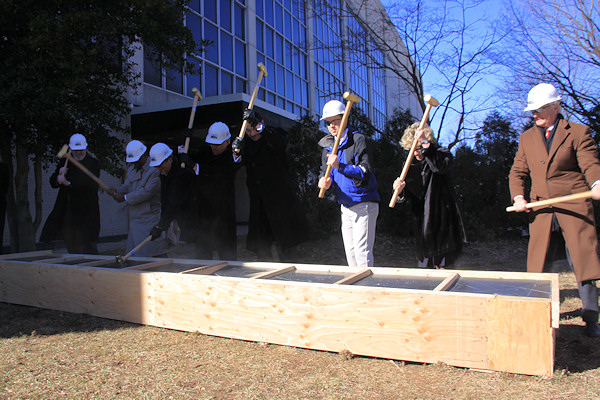 Ready...
Hammer!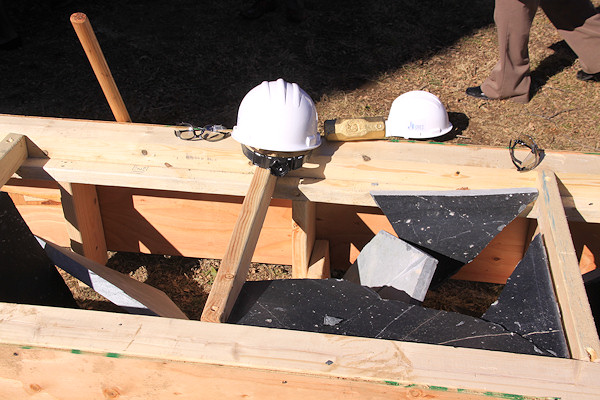 Stone, now broken.
Rendering showing the completed lobby of 200 I, which will be on the south end of the building, facing Canal Park.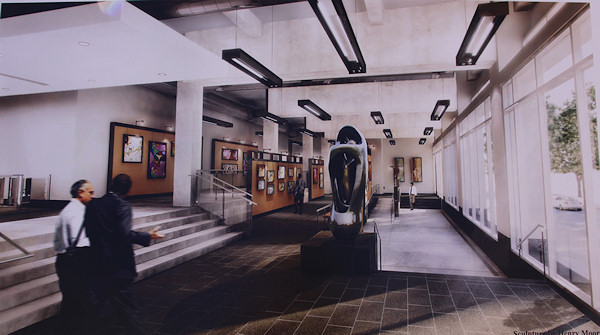 Another rendering of the lobby, showing the art gallery that will be part of the space.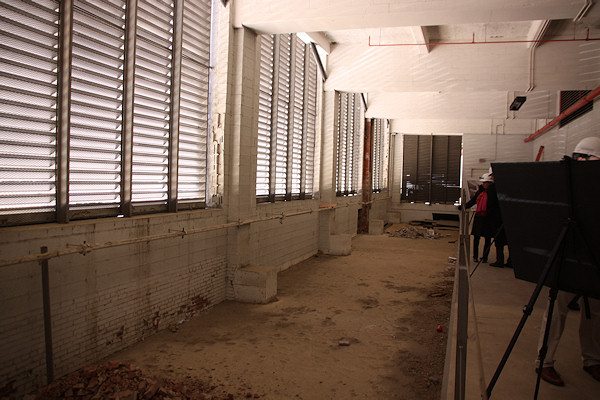 The area that will become the lobby, in its current state.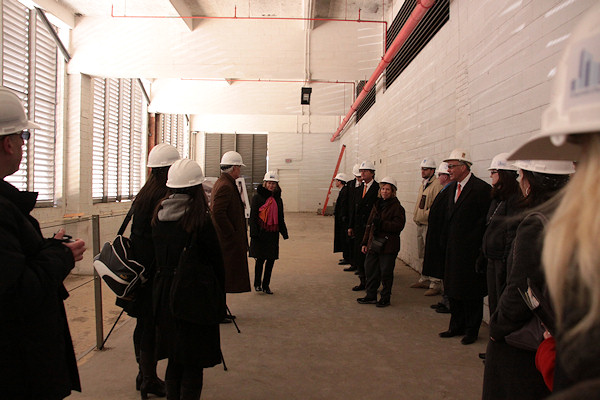 The group brought in to see the building's interior, standing in what will be the lobby.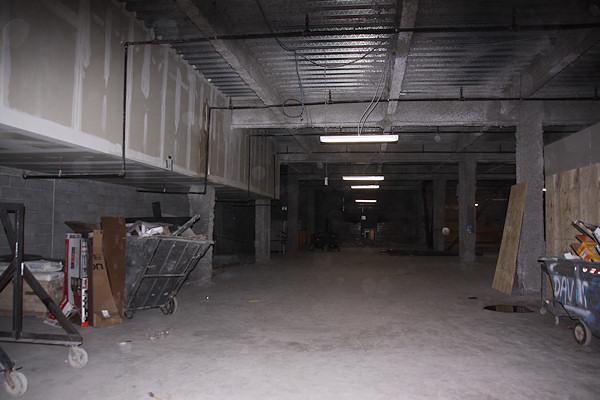 Interior shot of the building in its current state.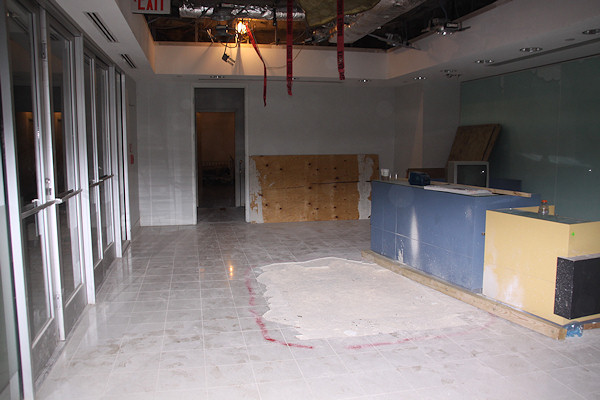 The old lobby of 225 Virginia. There will still be an entrance here, but it won't be the main one.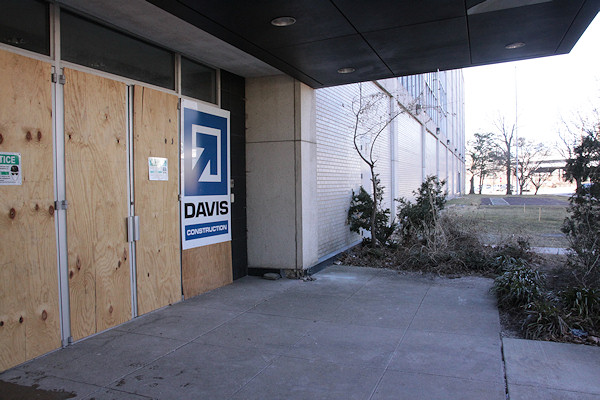 The old entrance, on Virginia Avenue. A final shot.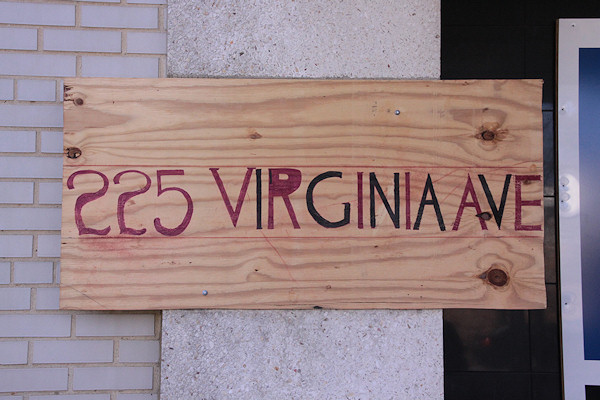 You will always be 225 Virginia to me!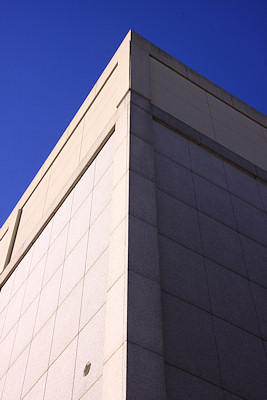 Last shot of the exterior stone, soon to be completely removed.