List of all Event Photo Galleries
Canal Park Opening
Nov. 16, 2012
Another Near Southeast "finally," as the long-planned park gets its ribbon cutting. (The ice rink opened too--photos here, along with photos from the park's opening night.) For more information about the construction, including "before" photos, see my project page.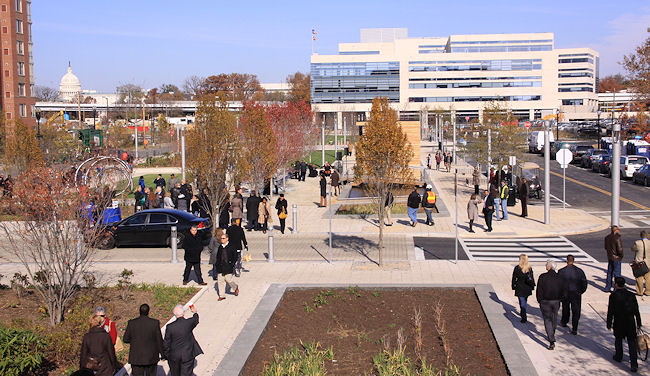 Looking north across the park's footprint from the roof of the pavilion, on a gorgeous day.
One of the park's three pieces of artwork, framing the famous neighbor to the northwest.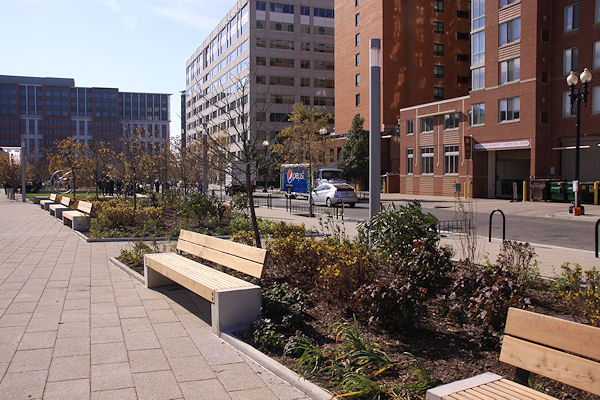 Seating in the park's middle block.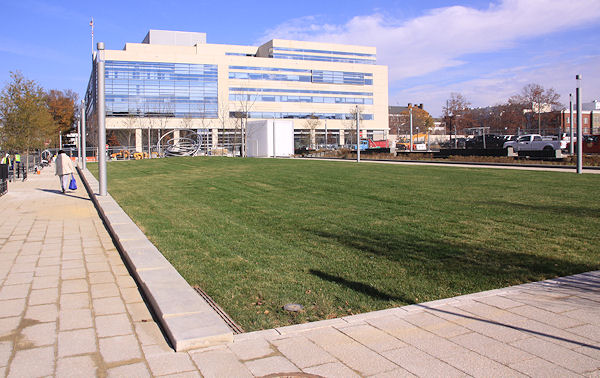 The northern block, with the now-finished
200 I Street
(the old Post Plant) at rear.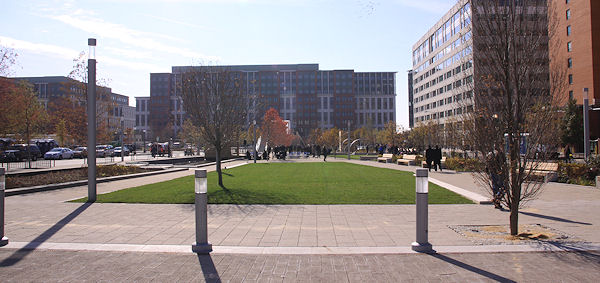 Looking south into the middle block from K Street.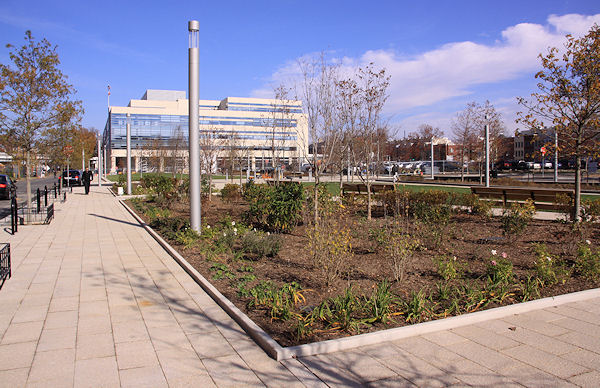 Another view of the middle block.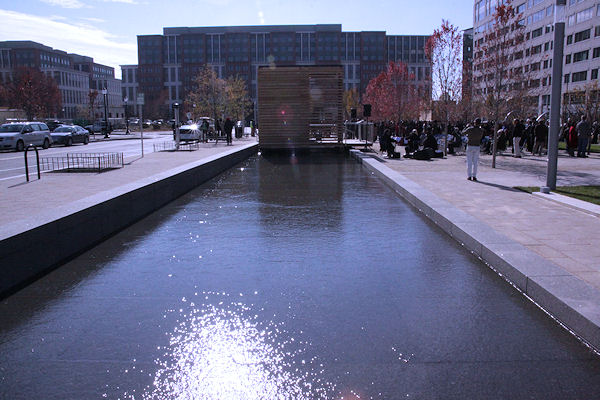 The middle block's pavilion and water feature, with the crowd gathered for the ceremony at right.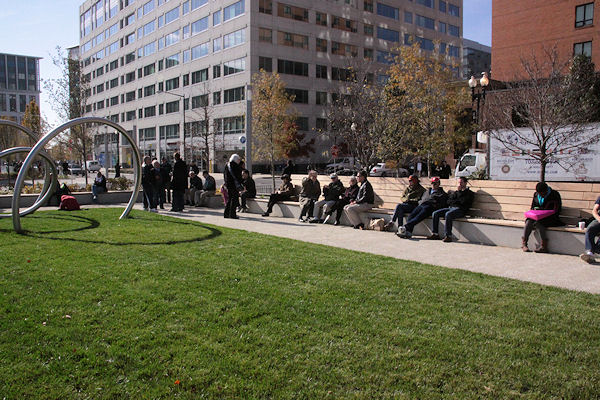 Taking advantage of the long bench in the middle block.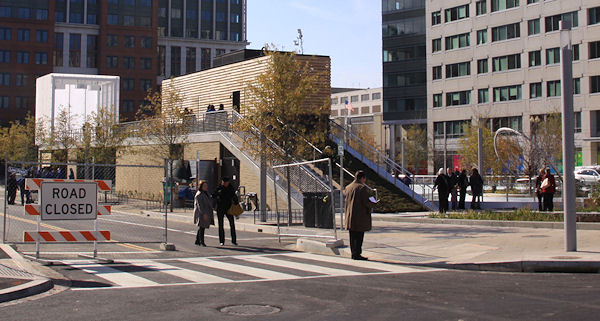 The pavilion on the park's south block, where the Park Tavern restaurant and skate rental desk are.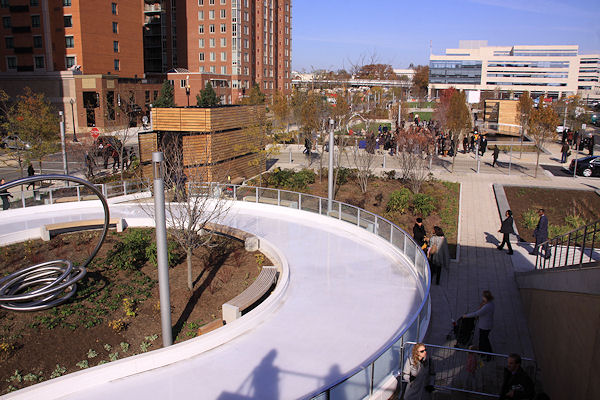 The ice rink, the Zamboni garage, and the rest of the park, as seen from the pavilion roof.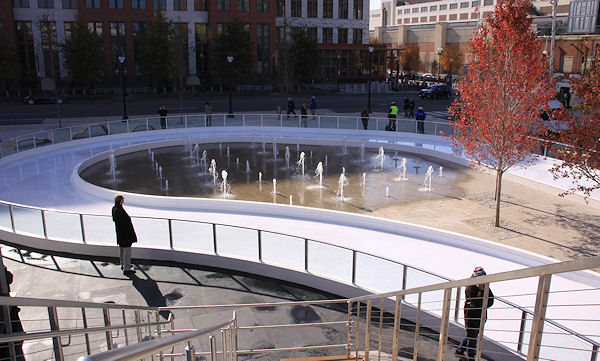 The south end of the ice rink, with the fountains that will be lit and synchronized to music at night, and will be available for kids to run through in the summertime.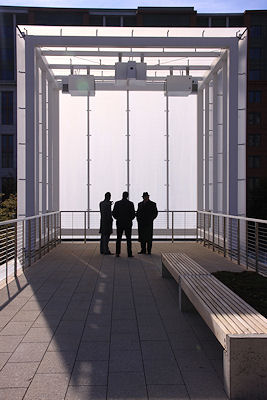 Checking out the light cube.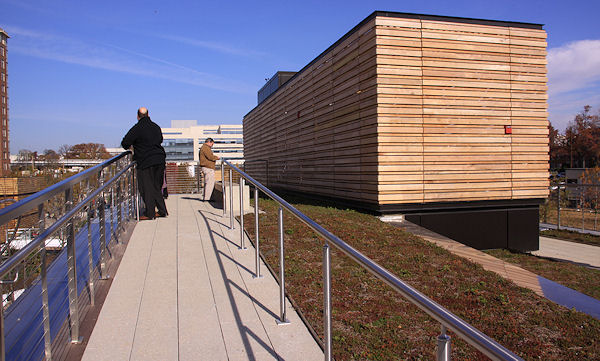 The pavilion roof.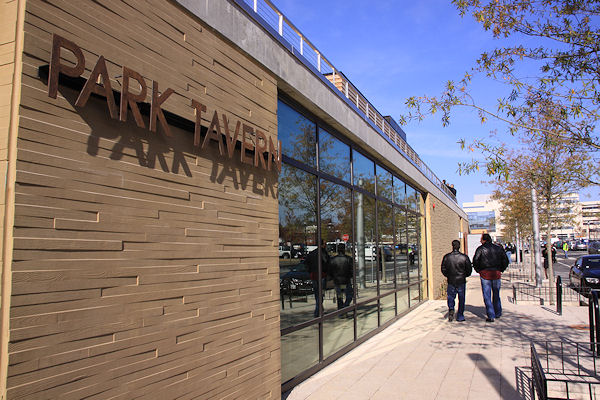 The entrance to the Park Tavern (which won't open for another few weeks), on the east side of the park north of M.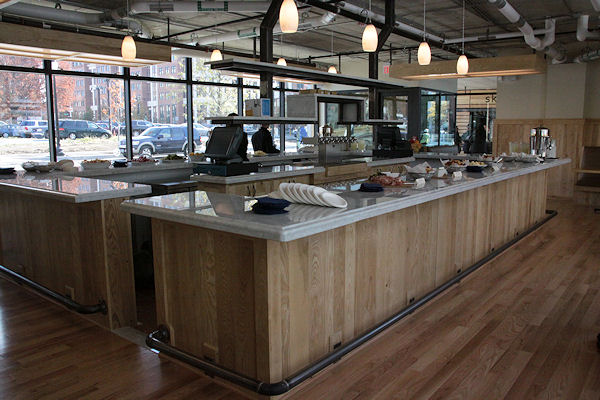 The Park Tavern's bar, offering nibbles for ceremony attendees.
The bar, seating, and the kitchen.