List of all Event Photo Galleries
Anacostia Waterfront Community Information Fair
November 15, 2008
On Nov. 15, 2008, the city held at
Nationals Park
its second information fair highlighting the various projects underway or planned along in the Anacostia River, in wards six, seven, and eight. The exhibit booths were set up in the two club lounges at the ballpark, and there were also bus tours of various developments.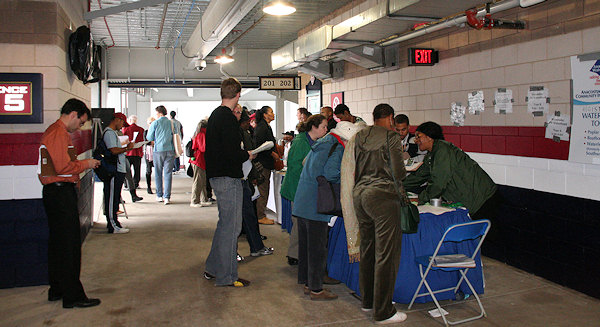 The fair was held in the club lounges at Nationals Park--check-in was outside the lounges, near the escalators.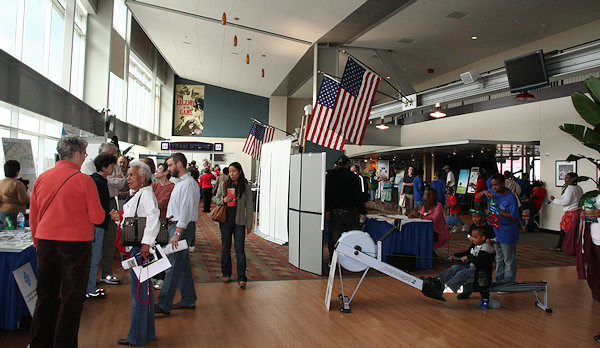 The Stars and Stripes Club (southern portion), set up with exhibitors (including the rowing machine brought by the Anacostia Community Boathouse Association).
Kids and balloons and a clown, with the Senators baseball card display at rear.
Representatives of Forest City Washington show the plans for The Yards.
The District Department of Transportation exhibited information on the Douglass and 11th Street Bridges, the Circulator buses, and the planned streetcar line.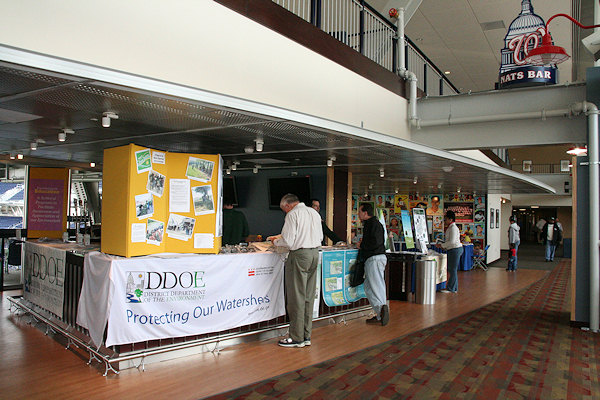 The Nats Bar in the northern portion of the Stars and Stripes Club was home to the "green" exhibitors, including the city's Department of the Environment.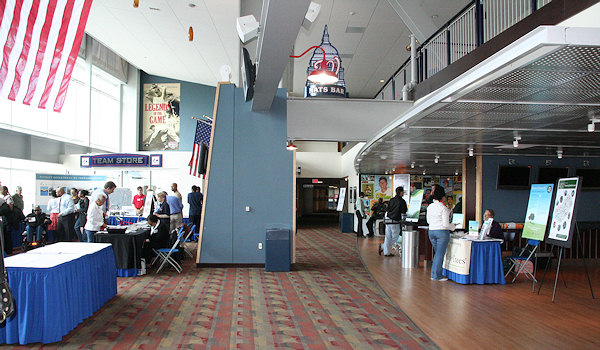 Another wide view showing the club set up with exhibitors.
Two of the ballpark's conference rooms were opened up and configured for panel discussions and cultural performances.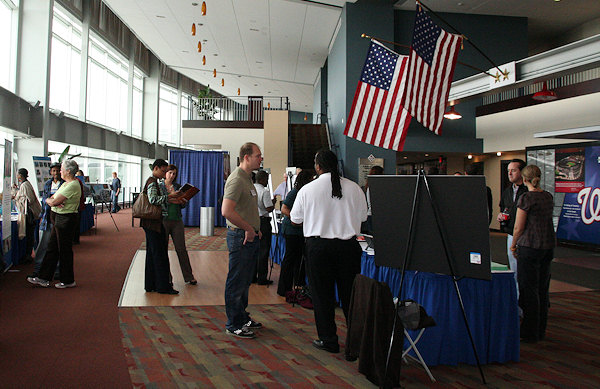 One more view of the Stars and Stripes Club, southern half.