List of all Event Photo Galleries
Artomatic 2009 Kick-Off, at 55 M Street
May 29, 2009
A row of installations along the windows.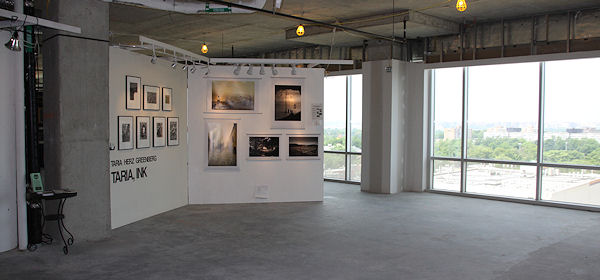 An installation, and the surrounding skyline.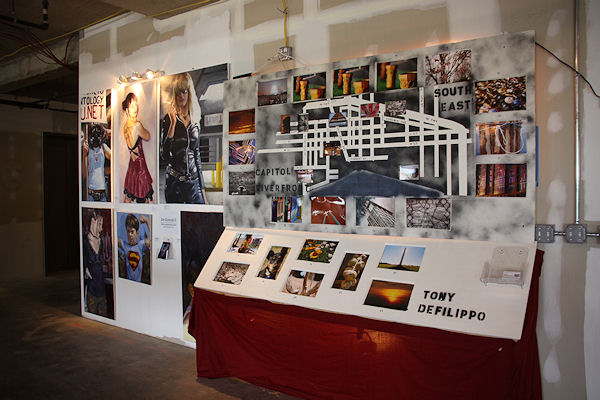 An artist's perception of Near Southeast.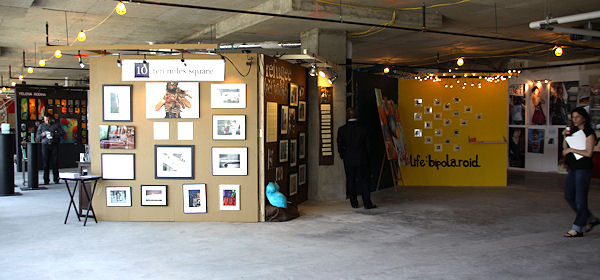 The interior.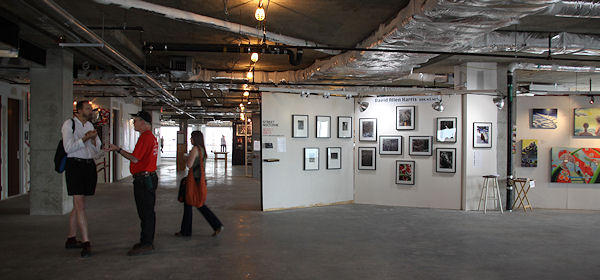 More interior.
The assembled artists and invited guests.
One obligatory at-the-microphone shot.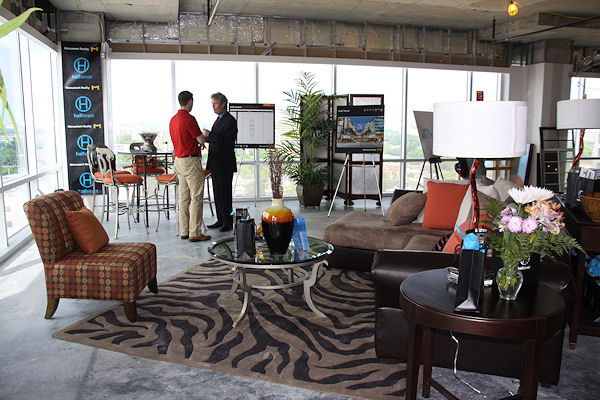 The Monument Realty/Capitol Riverfront Ninth Floor Lounge, overlooking the ballpark, which Tommy Wells said was where the DC councilmembers watched baseball games until the mayor finally gave them their tickets.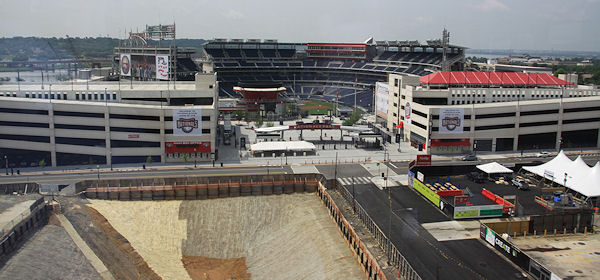 The view of the ballpark (and the Bullpen, at lower right) from 55 M's southern windows.
At last, a chance to take a photo of the National Geospatial-Intelligence Agency building without having guns pointed at me.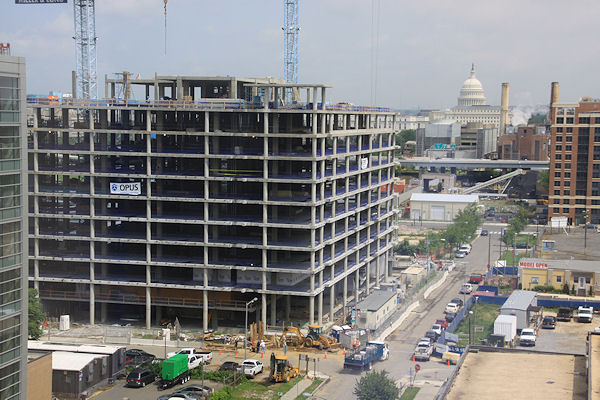 Looking to the north, with 1015 Half Street under construction, and another neighbor about a mile away.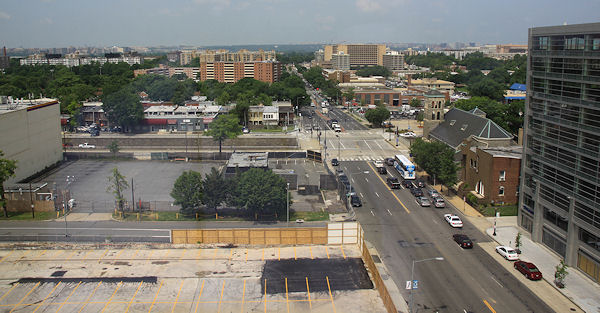 A nice view of the Southwest skyline from 55 M's western windows.