List of all Event Photo Galleries
End of the Second Season
September 29, 2009
An assortment of late-afternoon-to-dusk images of Diamond Teague Park and its piers, the Anacostia River, and Nationals Park, at the second-to-last home game of the 2009 season.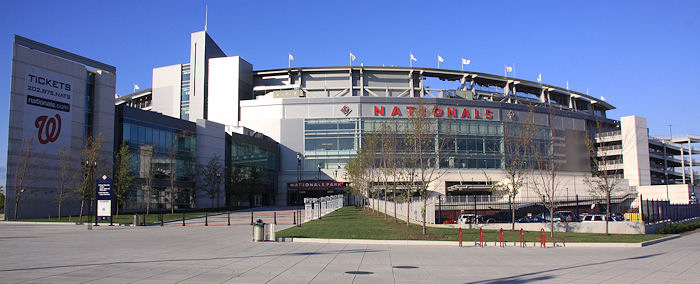 The side of the ballpark that folks who arrive via Metro never see.
The bright late-afternoon sun.

Last shot of the skyline for 2009.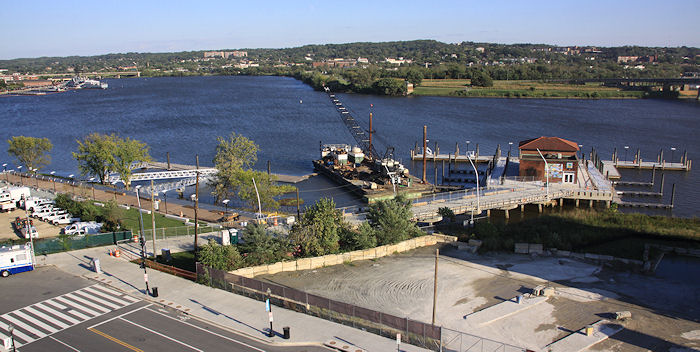 Diamond Teague Park and Piers, the Anacostia River, and the Display Ship Barry (far left), as seen from the Potomac Avenue viewing platform.
A wide-angle lens view of the Anacostia River south of the ballpark, over toward Poplar Point and with the Douglass Bridge at right.

Looking at the ballpark, First Street, and Teague Park from on the Douglass Bridge.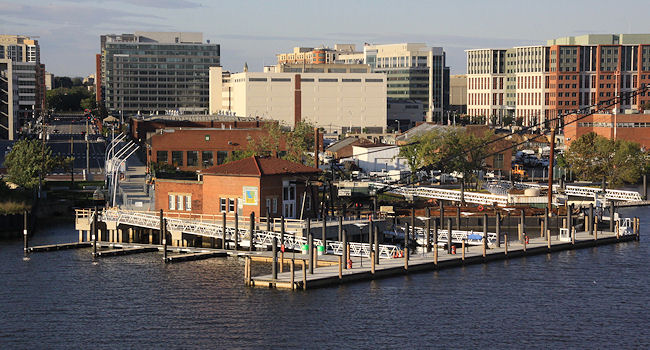 Zooming in to look at the water-taxi piers.

Teague's piers, with the Park at the Yards footprint at rear.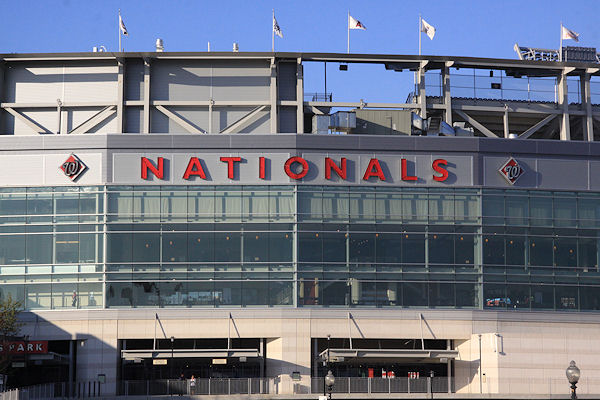 Nice colors in the late sun.
Another angle of the river and Teague Park, from just above the First Base Gate.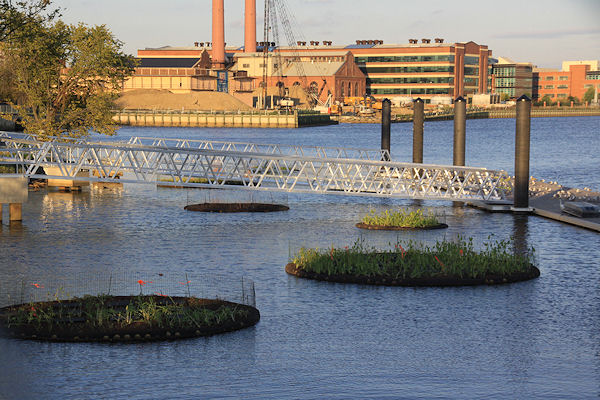 In-water plantings at Teague Park.
Beside the shoreline on the water taxi pier, looking at the Douglass Bridge.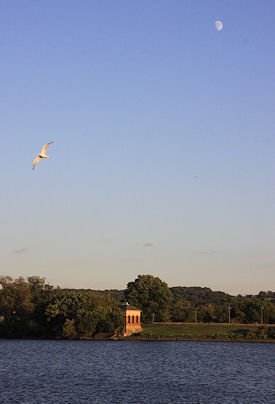 Poplar Point, a seagull, and the moon.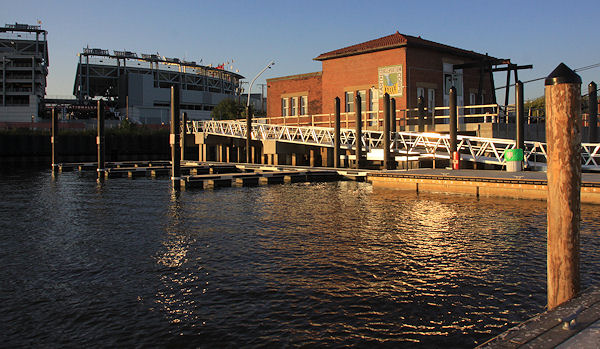 The piers and the park.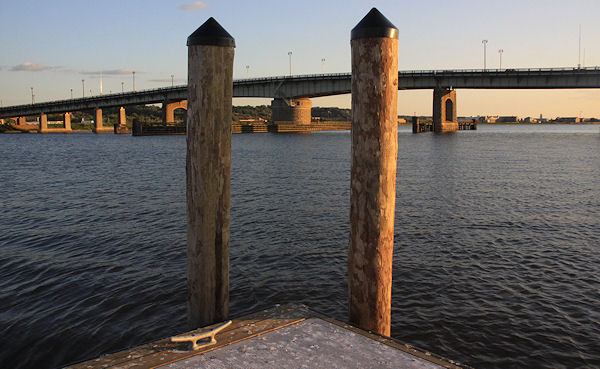 The edge of the pier, and the Douglass Bridge.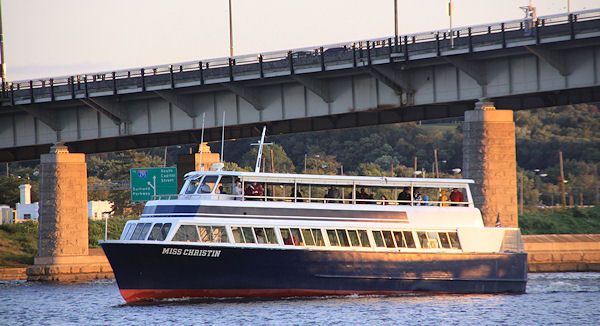 The water taxi coming from Alexandria, just after passing under the Douglass Bridge.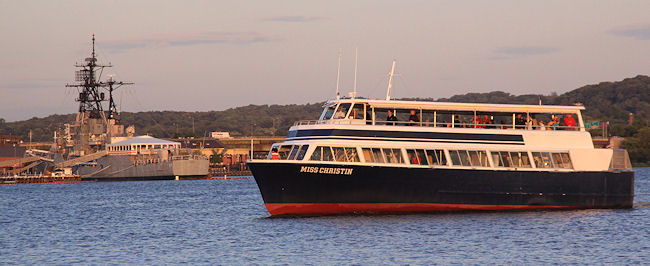 Two ships passing.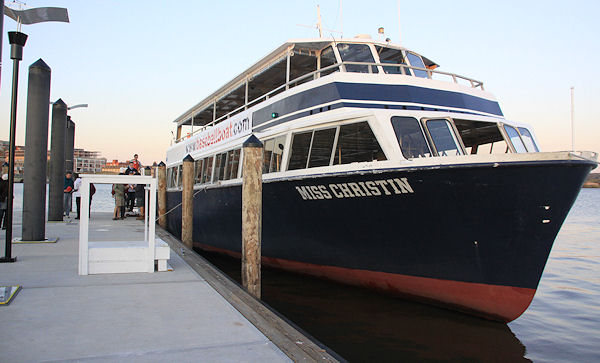 Docked.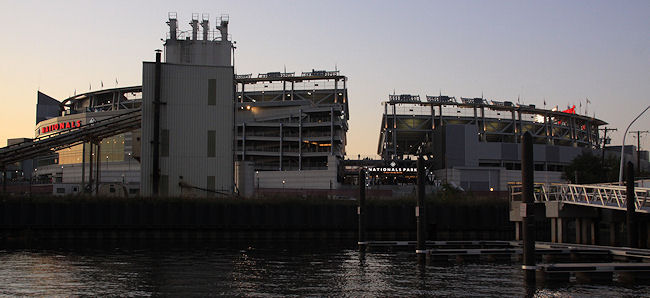 Dusk.
The rockets' red glare. (Which I caught completely by chance, since I didn't think to stand there and wait for it.)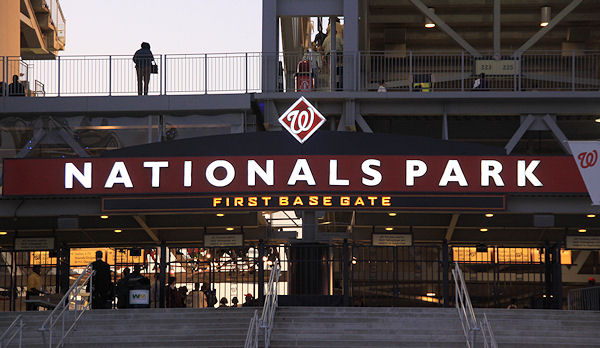 The First Base Gate.

Twilight.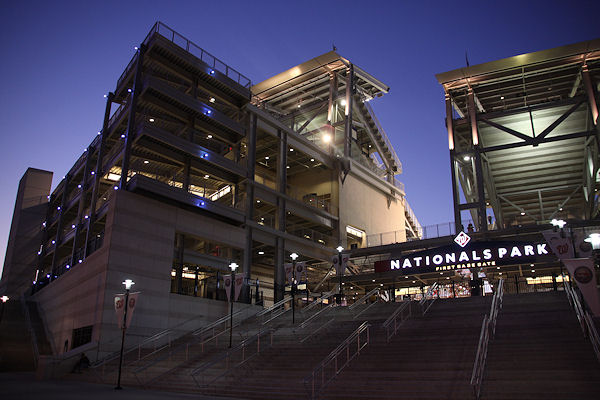 Twilight 2.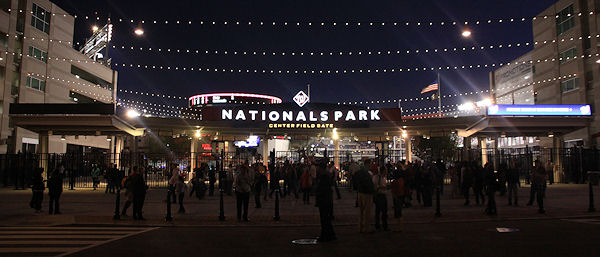 The Center Plate Gate, after dark.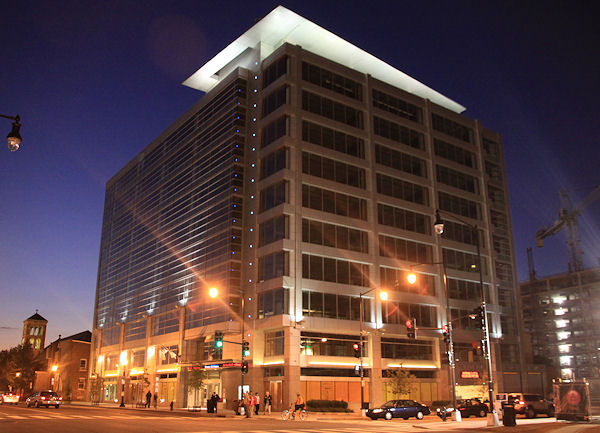 20 M Street and its little blue lights, along with a well-lit St. Vincent de Paul's.