List of all Event Photo Galleries
Youth River Sports Day at the Anacostia Community Boathouse
August 23, 2008
The multiple groups that make up the Anacostia Community Boathouse Association
invited the public
to learn about rowing and paddling, or just to take a tour of the riverfront.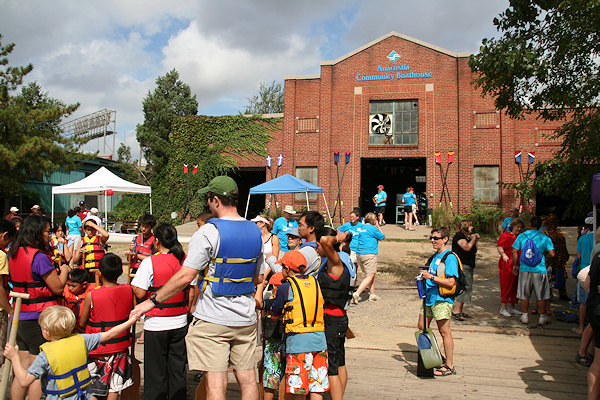 Parents and kids learning the basics at the Anacostia Community Boathouse, making for a colorful day.

The boathouse's docks, nestled between the 11th Street Bridges.
Paddlers get a dragon boat underway.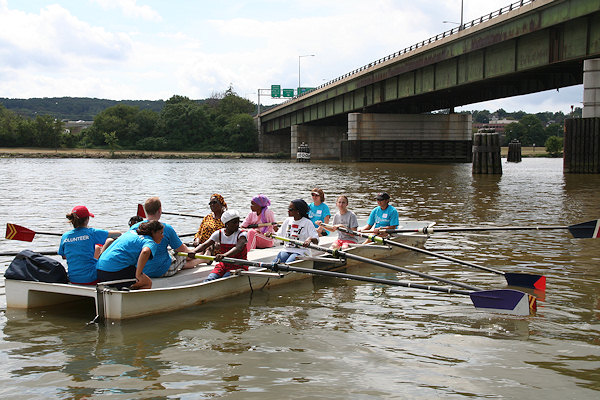 Rowing a training barge.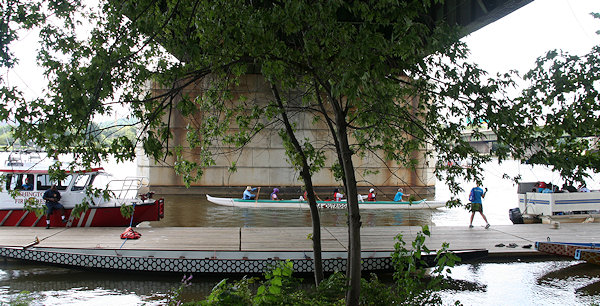 Under the upstream bridge, a DC fireboat, an outrigger canoe, an unused dragon boat, and a pontoon all share the river.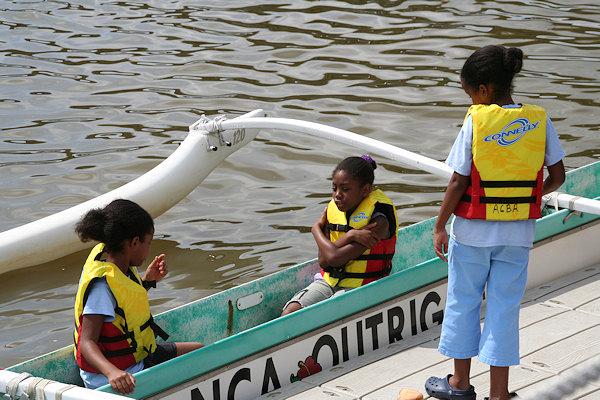 Three little girls seem a bit skeptical of the outrigger.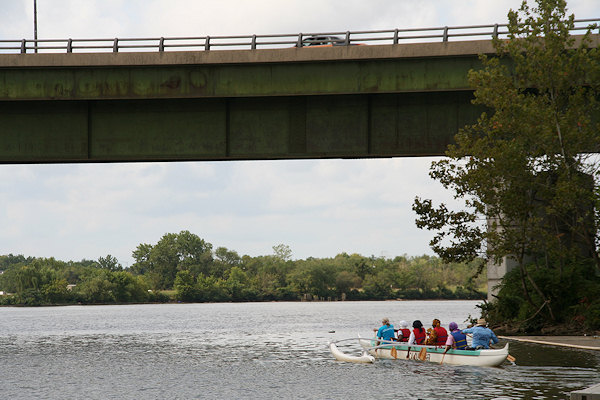 Heading down river in an outrigger.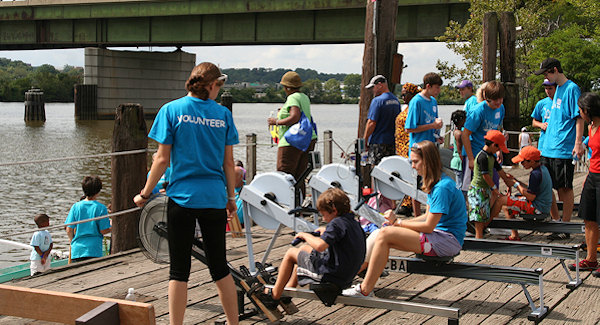 Using a rowing machine to get the hang of the motion.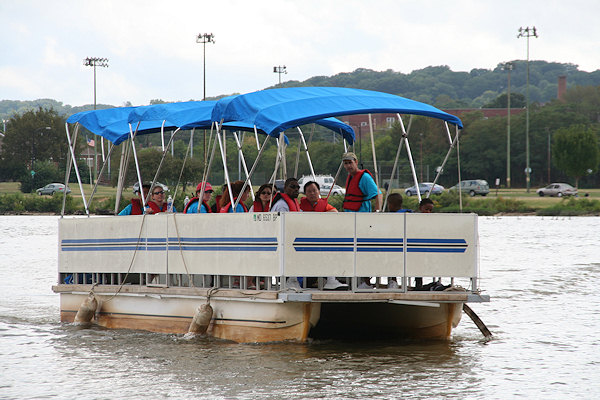 The pontoon comes back from a tour of the Anacostia.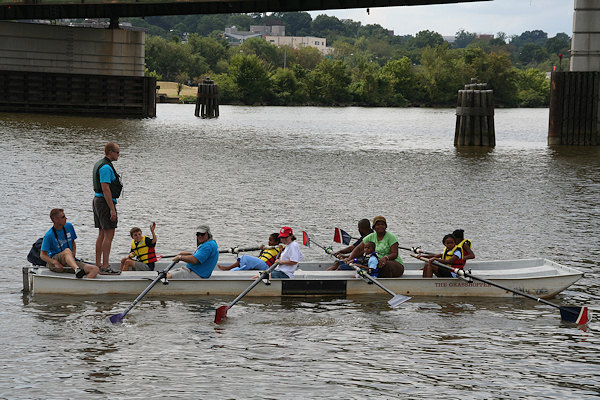 Novice rowers on a training barge.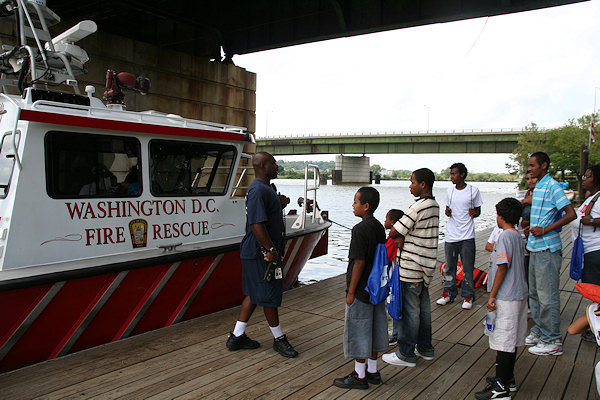 Checking out one of the city's fireboats.
Three different options for using the Anacostia.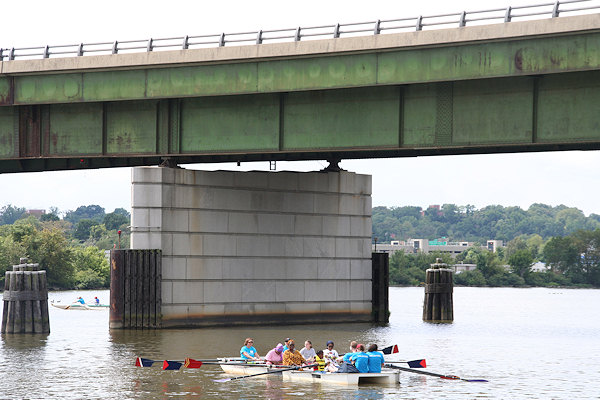 Boat, little. Bridge, big.
The dragon boat awaits another group of paddlers.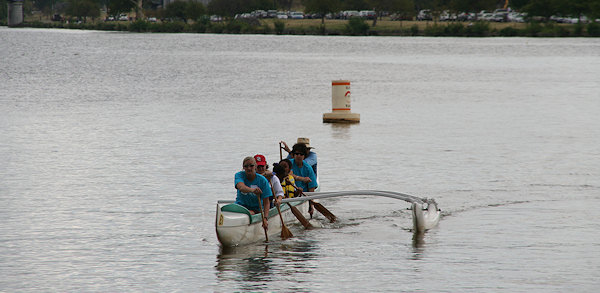 Rounding third toward home on an outrigger.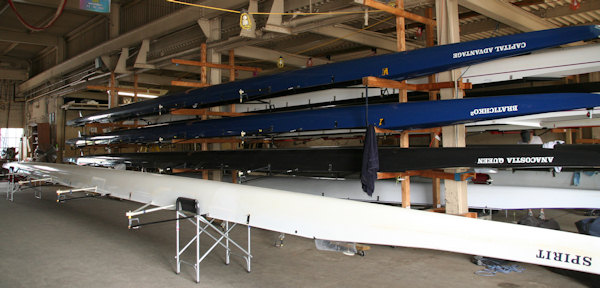 Inside the boathouse.