List of all Event Photo Galleries
An Evening at Nationals Park,
June 14, 2011


Wandering around the ballpark with cheap camera in hand, looking for "iconic" vistas.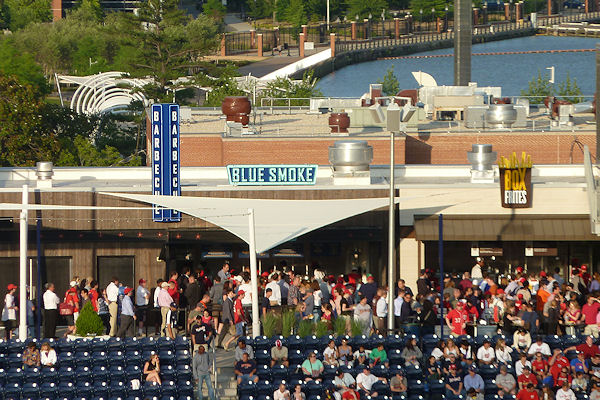 A glimpse of two of the new stadium eateries (and the crowds in line)--with the Yards Park pedestrian bridge and the Navy Yard Riverwalk both visible as well.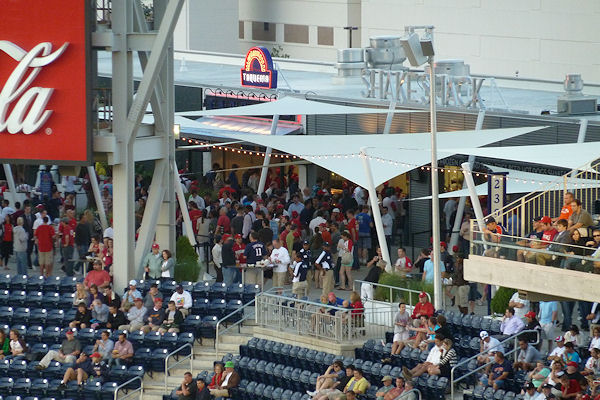 Checking the second-inning Shake Shack crowds from a safe distance.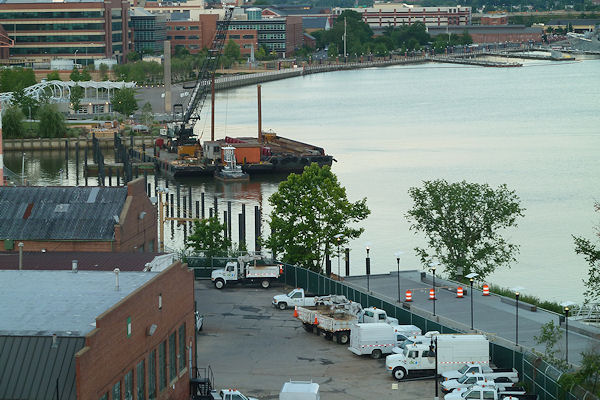 Progress on the bridge from Diamond Teague Park to the Yards Park, expected to open later this year.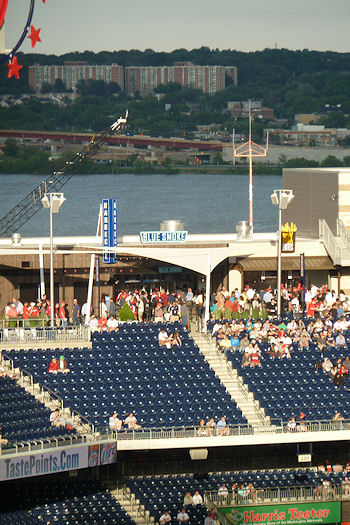 Another view of Blue Smoke and Box Frites, with the Anacostia, the 11th Street Bridges construction, Anacostia, and (Randle Highlands? Fairlawn? Hillcrest?) in the distance.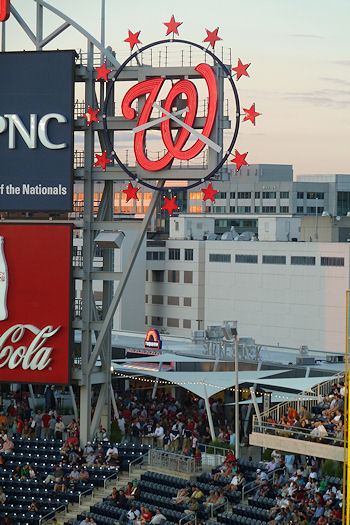 Another view of the Shake Shack crush, this time with a different iconic sign included.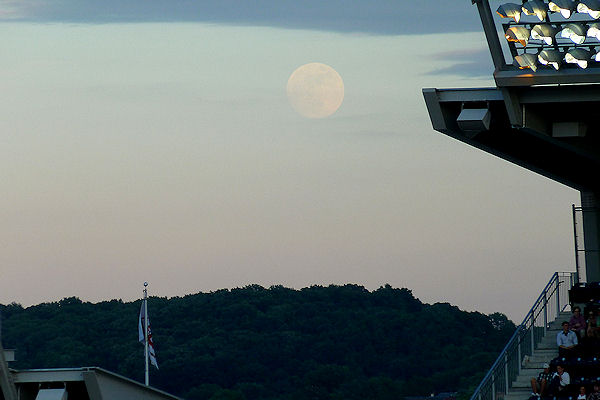 Moonrise over Anacostia.
Sunset over Southwest.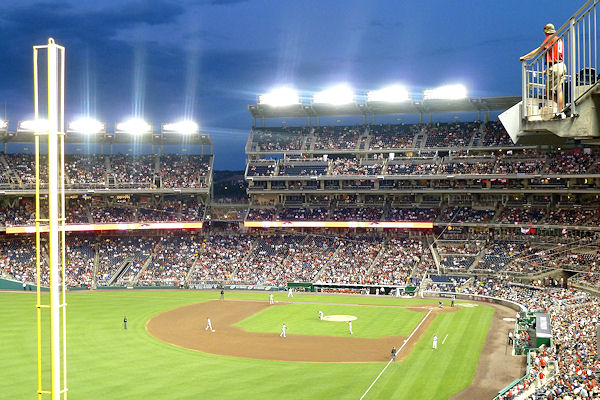 Note the King of the World at upper right.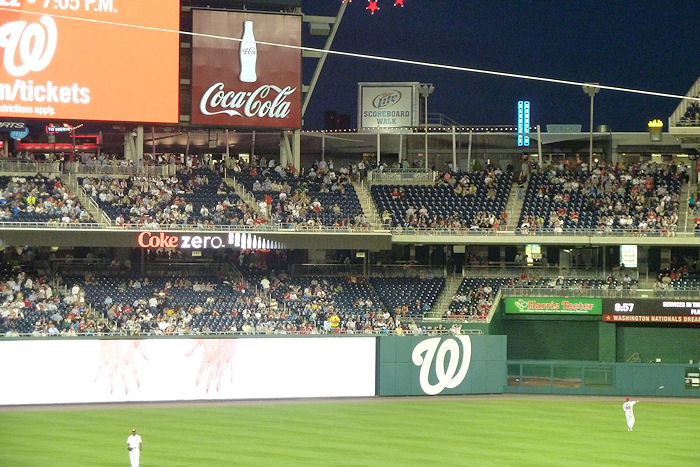 It wasn't easy to find spots where I could see all four new eateries at once--but here they all are, though you have to know what you're looking for. I think this is around Section 113.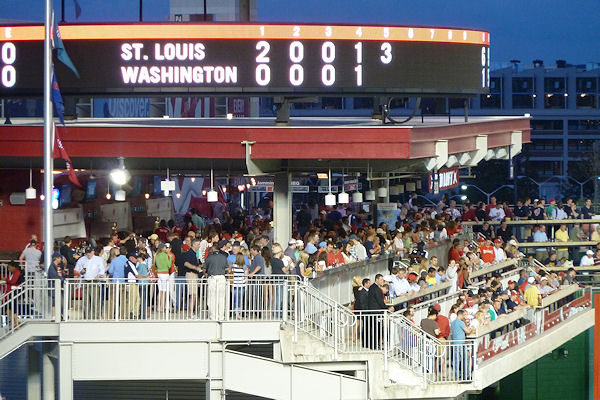 I always love the crush of humanity in the Red Loft. And the score was looking dire.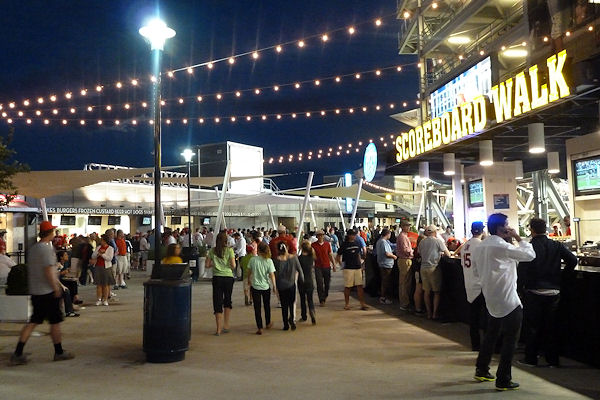 Scoreboard Walk After Dark.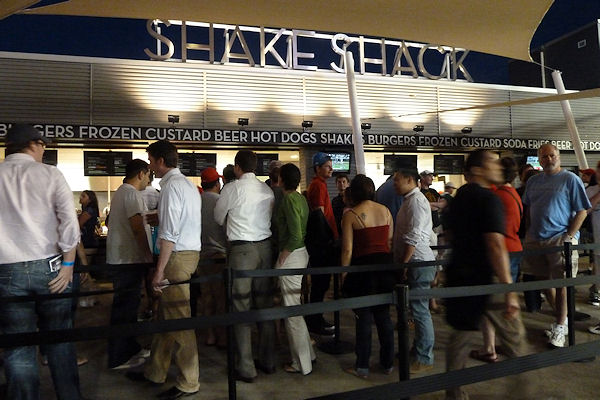 Top of the 7th. (There were no lines at all at the other three new concessions, though.)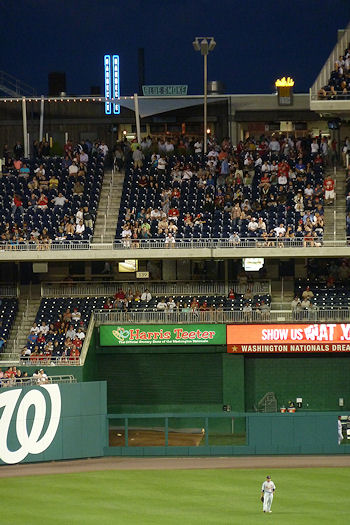 New beacons above right field.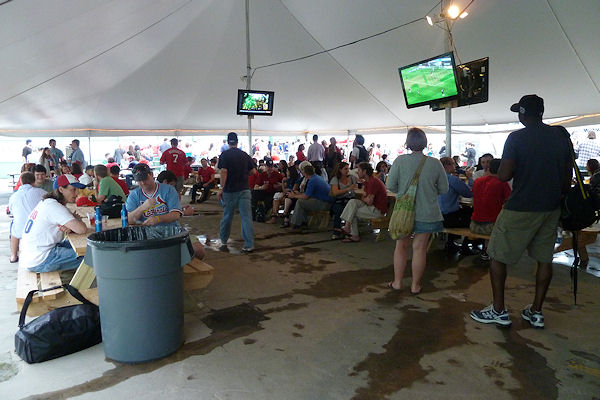 Returning to earlier in the evening for my first (very belated) photos inside Das Bullpen. Under the tent.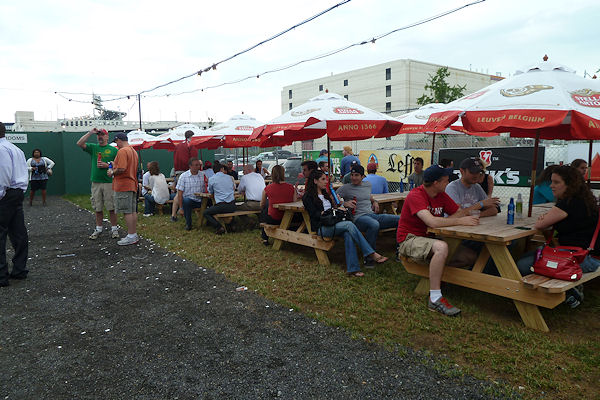 On the grass.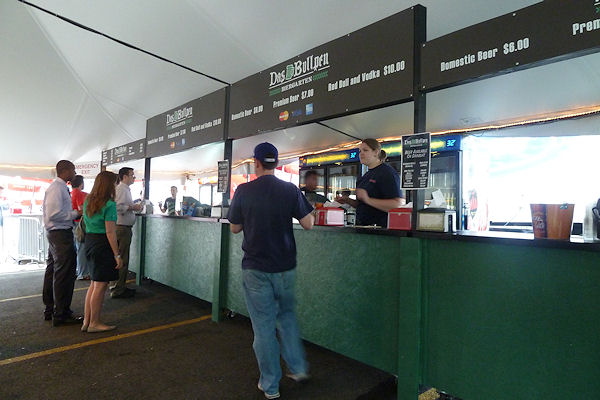 At the counter.