List of all Event Photo Galleries
Nighttime at the Yards Park
September 24, 2010


First visit after dark to the
Yards Park
on the Anacostia River near Nationals Park, but without a tripod, so you get what you pay for.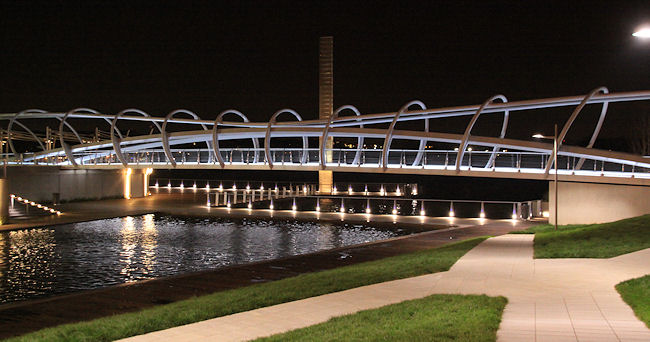 The canal basin, the pedestrian bridge, and the light tower, as seen when arriving from 3rd Street.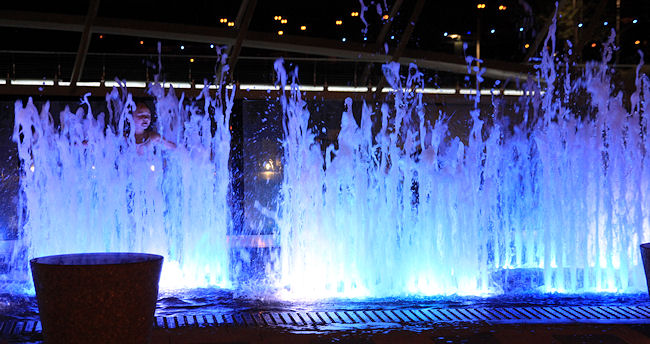 The fountains at the 3rd Street entrance to the park. You might have to look closely to see the best part.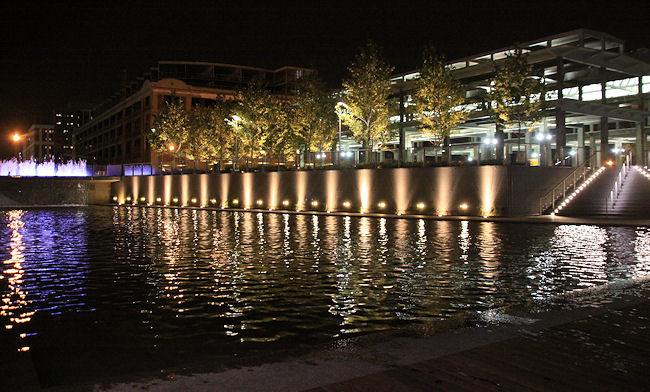 The canal basin, the Lumber Shed, and the ghostly presence of the Foundry Lofts building.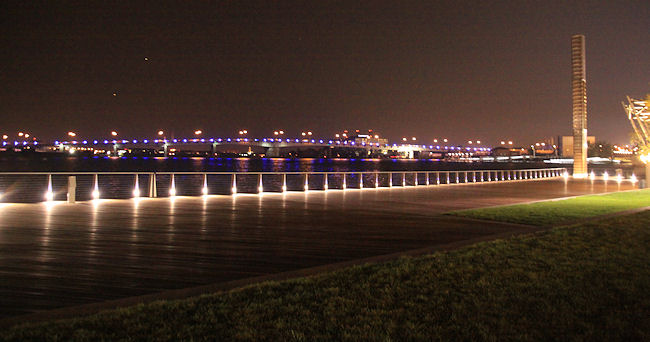 An overexposed view of the boardwalk, the light tower, and the blue lights of the Douglass Bridge down river.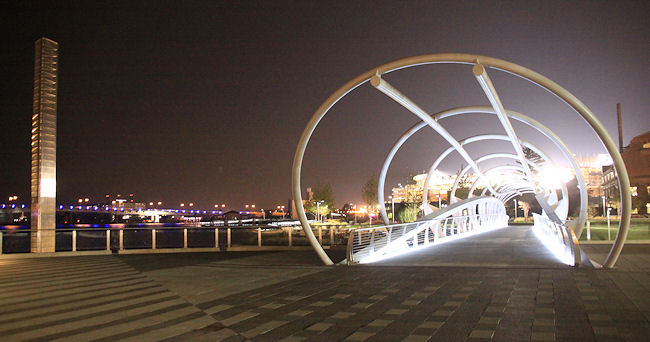 The light tower and the pedestrian bridge, with the lights at Nationals Park to the west providing additional wattage.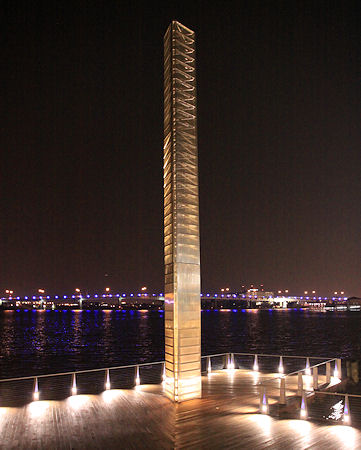 The light tower and the Douglass Bridge.
A more accurate representation of the nighttime lighting of the bridge.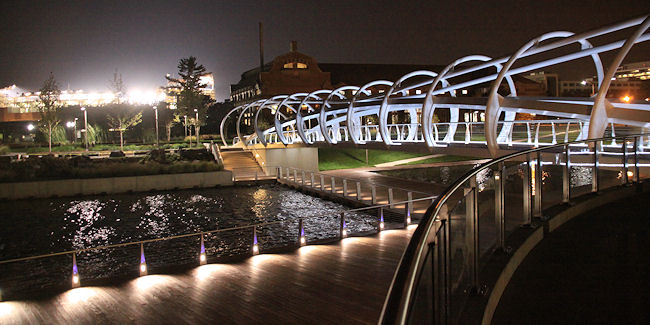 Again, the bridge and the basin, and Nationals Park. The cheers from the stadium (where the Nats were beating the Braves) were easily heard at the Yards.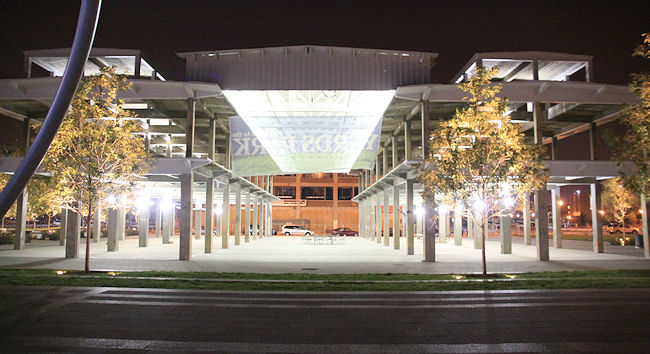 The currently de-skinned Lumber Shed. (In a few years it will be a glass-walled retail space.)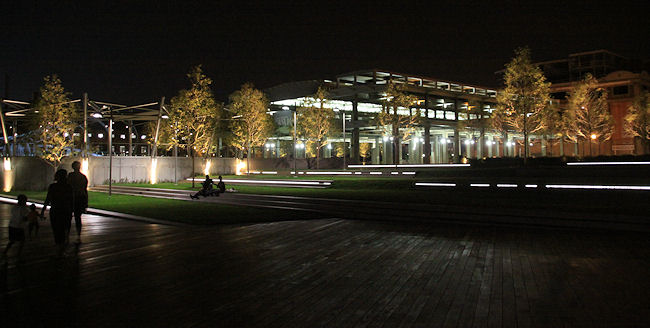 Looking at the Lumber Shed from the boardwalk, with other park visitors checking it all out as well.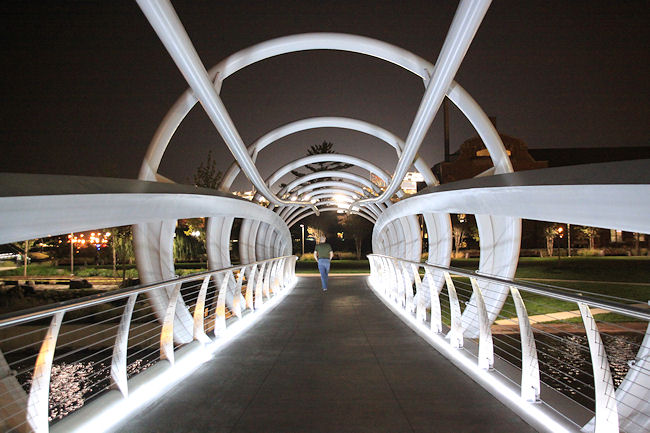 Mr. JDLand going across the bridge.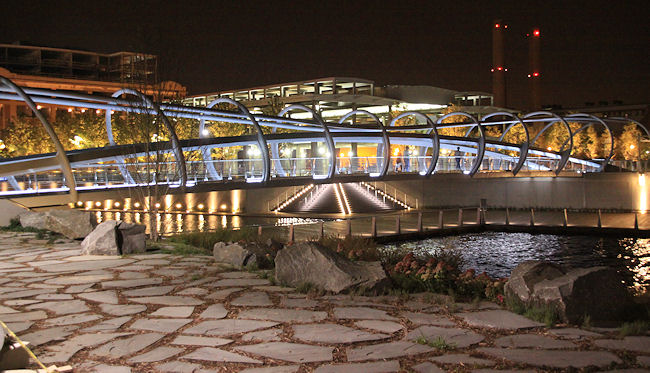 The bridge again, this time from the western side.
One more view of the basin, shed, fountains, and the Foundry Lofts.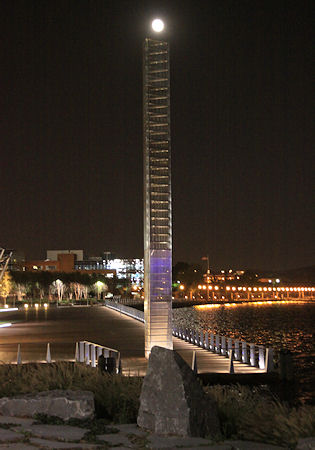 The full moon perfectly positioned on the top of the light tower.