List of all Event Photo Galleries
Foundry Lofts Nearly Finished,
January 25, 2012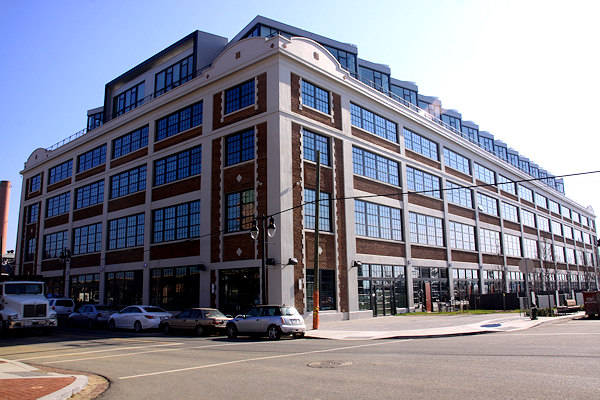 Setting the stage, in case you're not sure which building we're talking about. This is the view from 3rd and Tingey.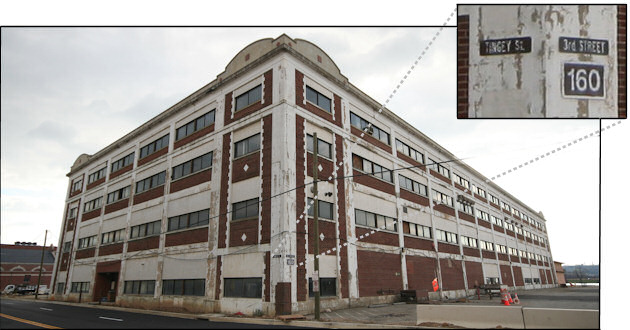 (And let's remember what the building looked like before it got its makeover, seen here in five years ago in a wide-angle lens view from the same angle as above, which also highlights the old Building 160 sign.)
A wider shot showing the building's eastern side (and its new-construction penthouse level), taken from 4th and Tingey. (And while I don't begrudge a new resident moving in, get that dang United truck out of my picture!)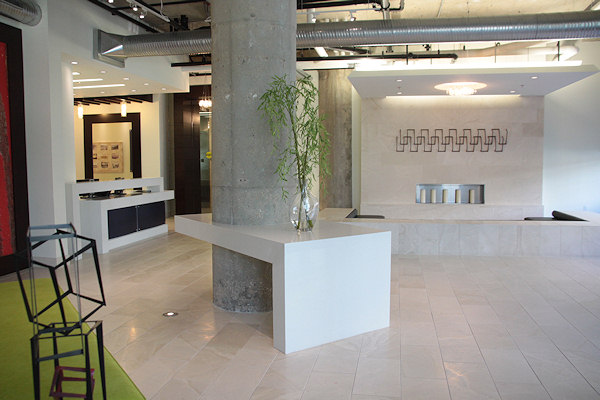 The lobby.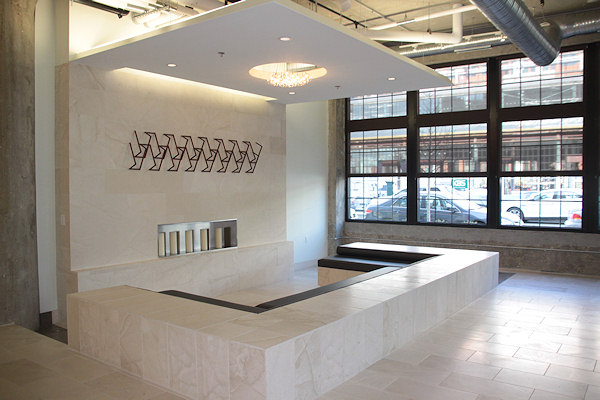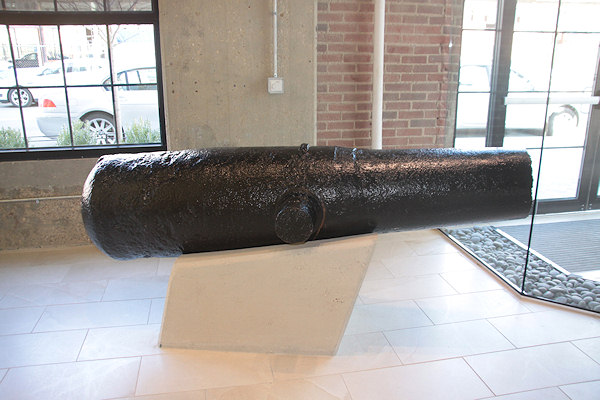 An old cannon unearthed during the building's renovation, now on display in the lobby.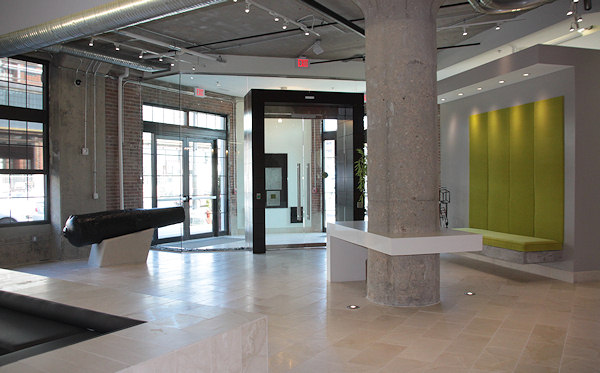 Reverse view of the lobby, looking toward the entrance. You can see the original brick surrounding the doors, as well as one of the many large concrete pillars that are seen throughout most of the building. And the cannon.
The yoga platform in the interior courtyard.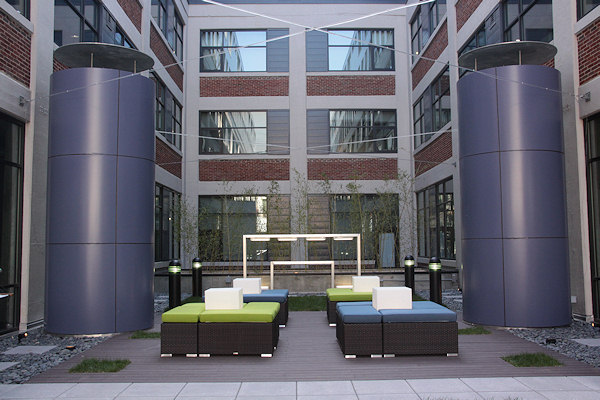 A seating area in the courtyard, along with a fun purple solution to camouflaging the vents from the garage.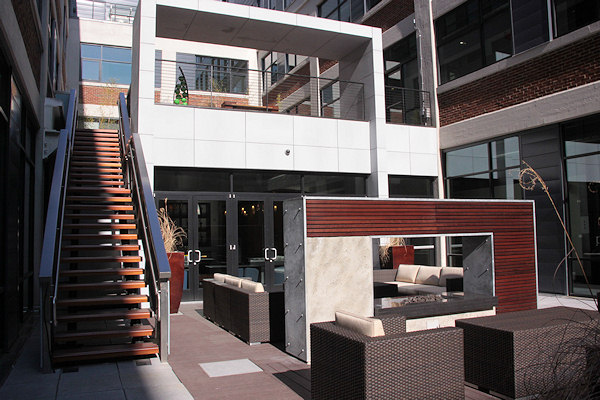 Another courtyard seating area, near the fire pit, looking up at the yoga platform and its staircase.
Reversing to look down at the seating area from the yoga platform.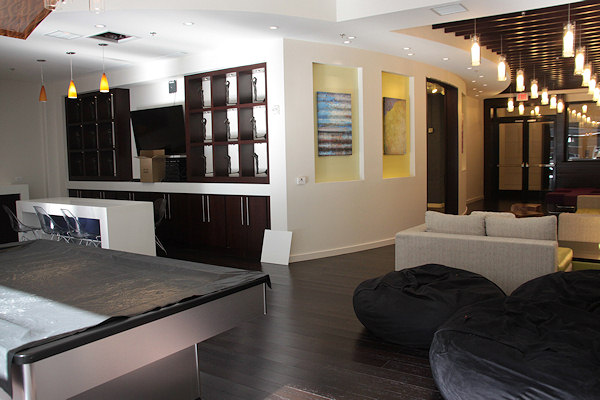 The community room, with some festive bean bag chairs at right. (I didn't try one out, because I didn't see a crane anywhere close by.)
The view of the courtyard from the community room, which has the obligatory foosball and pool tables.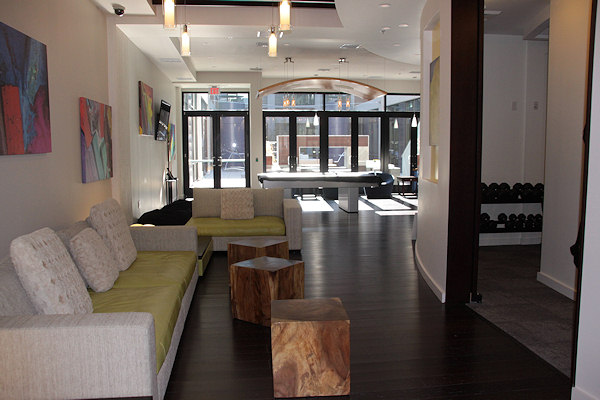 Another look at the community room, with the fitness center entrance at right.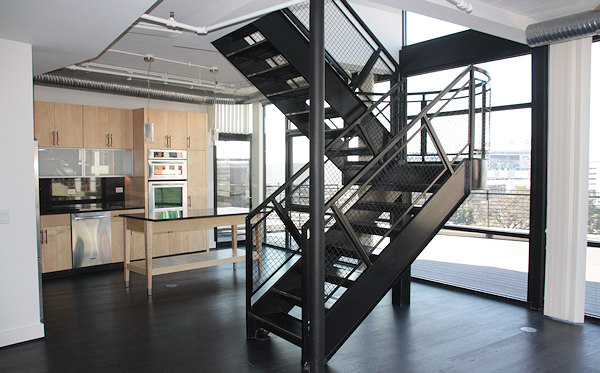 Coming down the penthouse staircase, with a lovely view west along Tingey Street.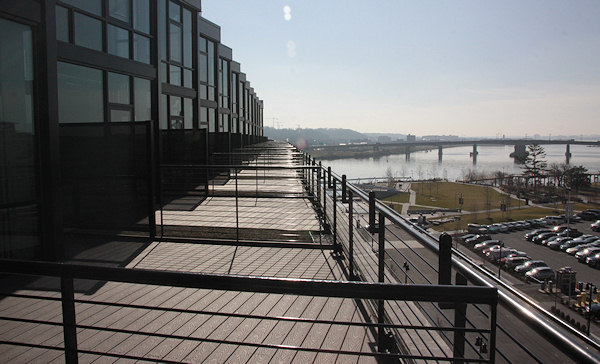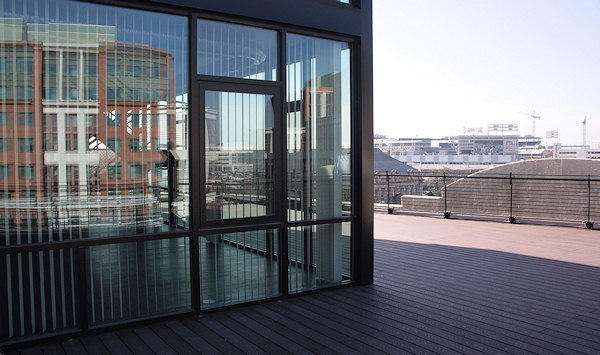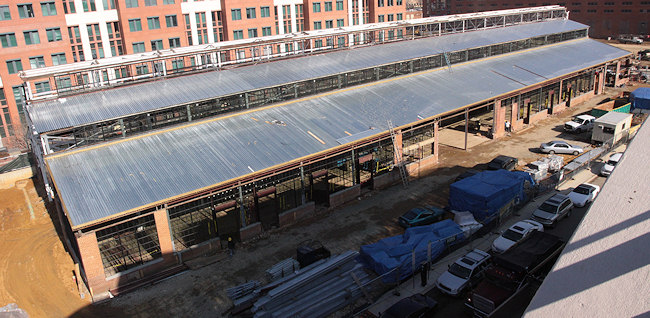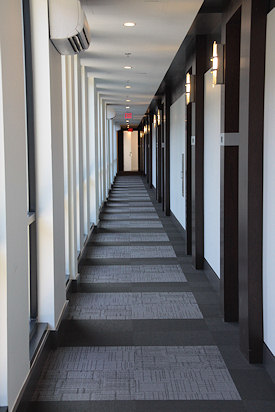 Penthouse level hallway. To the left are the windows that look onto the interior courtyard.
Another view of the courtyard, from above.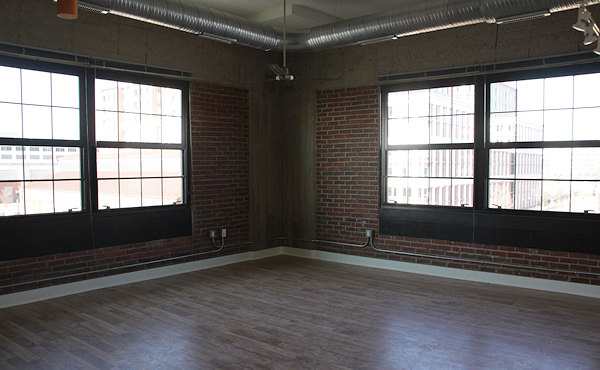 The main room of an empty two-bedroom unit, with panoramic views of the US Department of Transportation headquarters (hard to make out in this shot, but they're there, honest).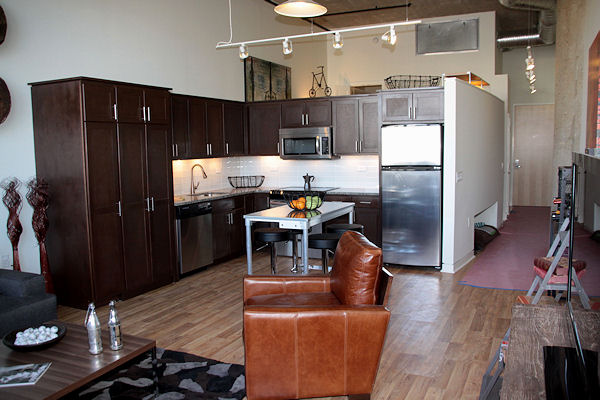 Spiffy light fixtures and design in the leasing office that has now opened in the building itself.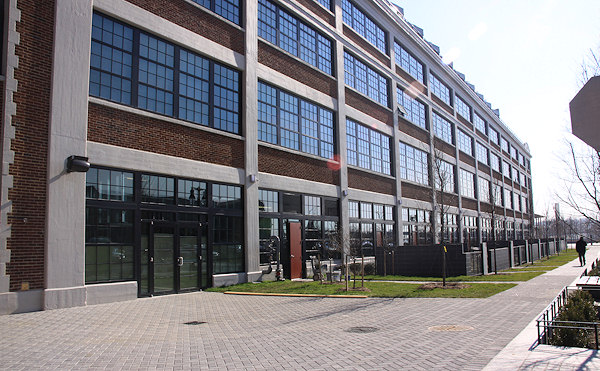 Looking down the building's western exterior, showing the small courtyards that many ground-floor units have. The first set of windows and doors is where Potbelly Sandwich Works is now under construction, expected to open within the next few months.