List of all Event Photo Galleries
Groundbreaking for the Park at the Yards
May 28, 2009
Representatives of the more than 30 stakeholder agencies and organizations gathered by the Anacostia River on the site of the
Park at the Yards
to officially break ground. The park's first phase is scheduled to be completed in mid-2010; see my
Park at the Yards
page for more information.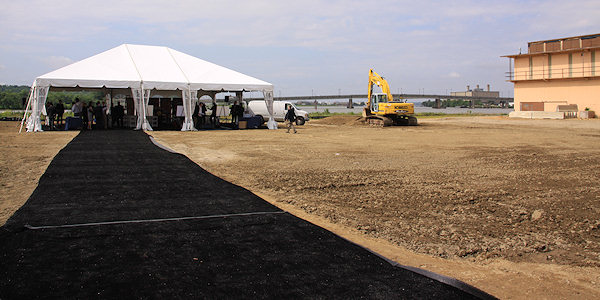 The tent set up for the ceremony, on the park footprint just south of the end of Fourth Street. The historic Lumber Shed building, which will be rehabbed in the second-phase of the park into a glass-walled retail pavilion, is at right.

Looking west from about the center of the park, with the Douglass Bridge, Diamond Teague Park, Nationals Park, the WASA Main Pumping Station, and the Lumber Storage Shed all in view.

Looking at the Anacostia River and the Douglass Bridge.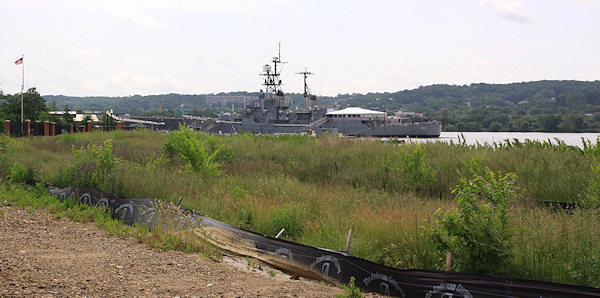 The Display Ship Barry, seen from where the riverwalk will be built.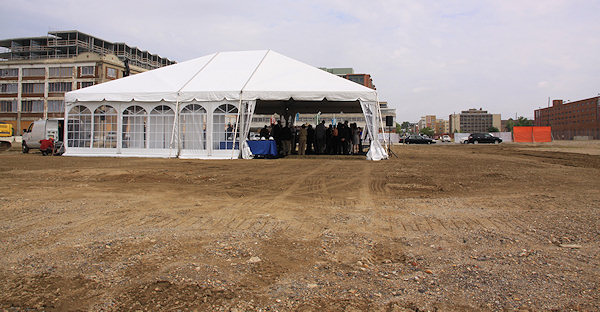 Looking north up Fourth Street. At far left is the
Foundry Lofts building
, which is being adapted into an apartment building but is currently stalled while waiting for funding.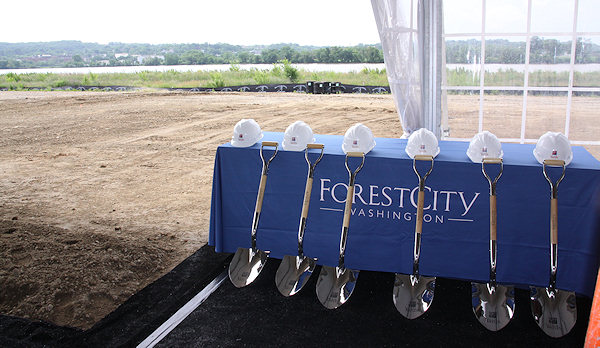 Waiting to break ground. Across the river is Poplar Point.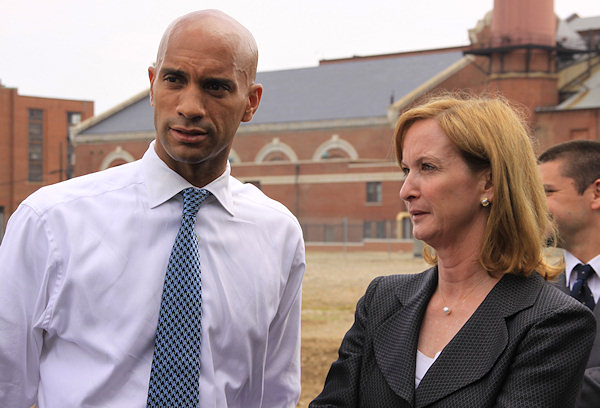 Mayor Fenty and Deborah Ratner Salzberg, head of Forest City Washington.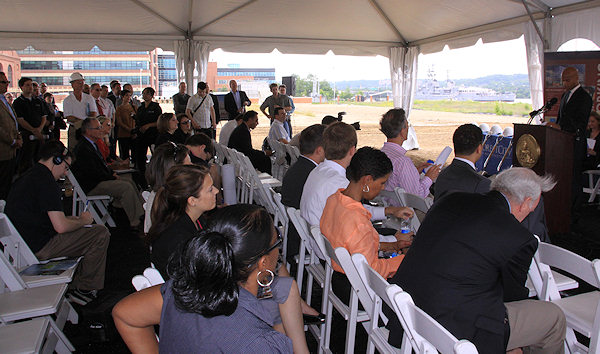 Mayor Fenty speaking to the crowd, with the Barry visible in the background.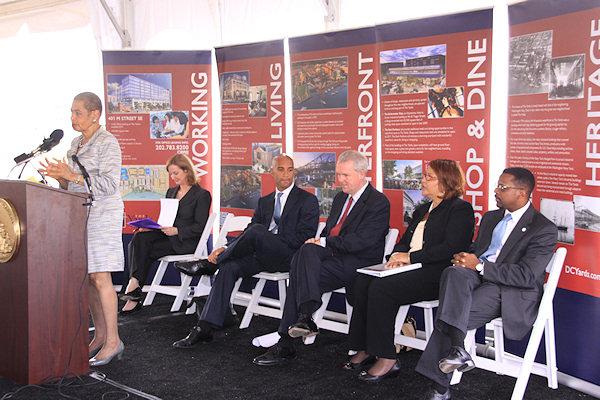 One more obligatory microphone shot.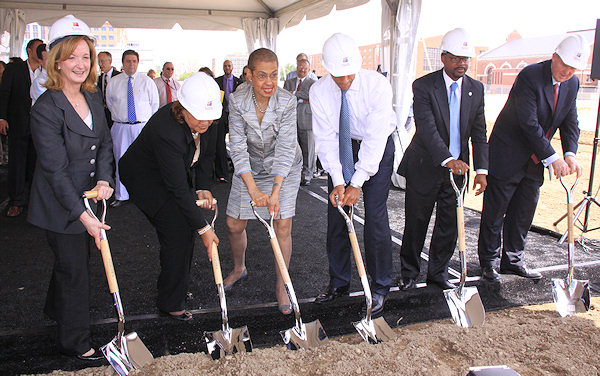 1... 2....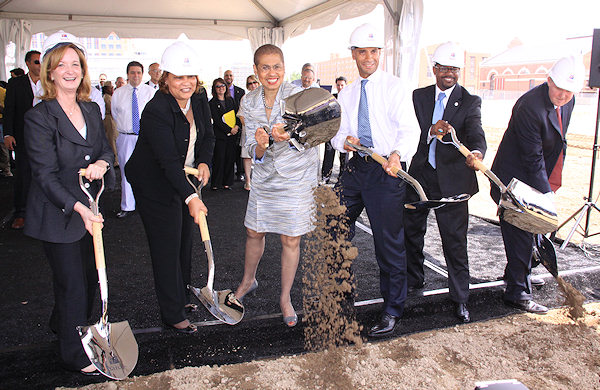 ...3!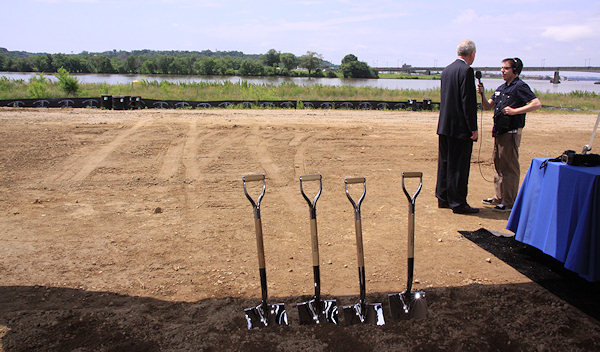 After the groundbreaking, Tommy Wells speaks to a reporter.
Mayor Fenty prepares to break some ground with heavier equipment.
Fenty in action.
DC Delegate Eleanor Holmes Norton gets her turn.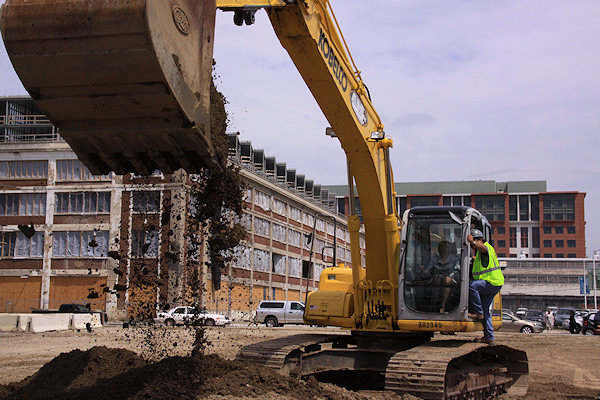 Eleanor in action.