List of all Event Photo Galleries
New DC 295 Southbound Flyover,
October 7, 2011


Overnight on Oct. 7 and into the day on Oct. 8, crews will work to shift traffic onto the new flyover bridge on the southbound side of DC 295. These are some photos from the bridge in the final hours before opening. You can r
ead more about the new bridge and switchover from DDOT
. (Additional photos of the 11th Street Bridges construction to come.)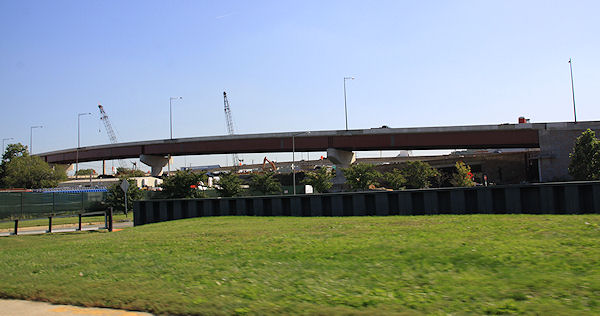 Meh photo from Anacostia Park of the new flyover bridge.
Approaching the new flyover bridge on southbound DC 295. The traffic currently moving on the left side of the road will be shifted to the new bridge on the right side.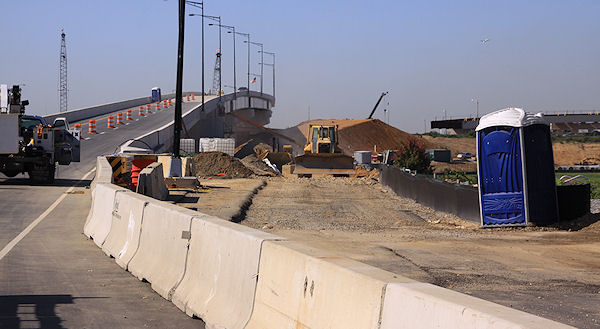 Just as the bridge begins to rise, you can see to its right the beginnings of the eventual new connection between southbound DC 295 and the new inbound 11th Street Bridges. (Yes, you will be able to get right on the 11th Street Bridges and then the Southeast/Southwest Freeway from DC 295 when this is done!)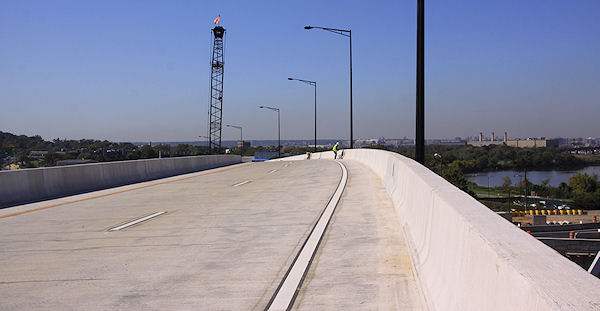 At the crest of the new bridge, about to head down toward the Howard Road exit.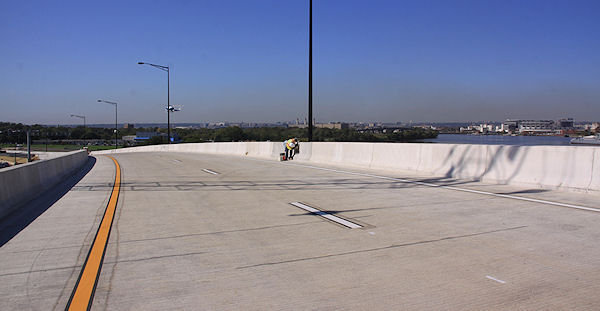 Another view from the top of the bridge, with Nationals Park at far right (because I never miss a chance to photograph the stadium).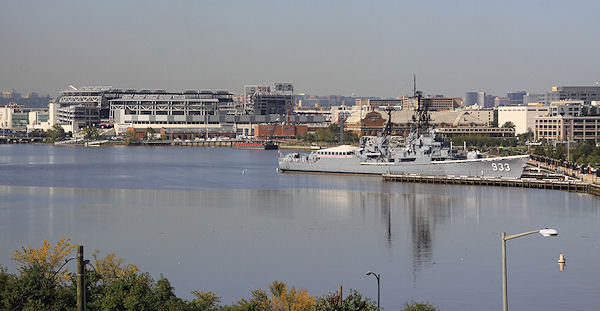 A nice view for passengers from the bridge (if you're driving, don't look!).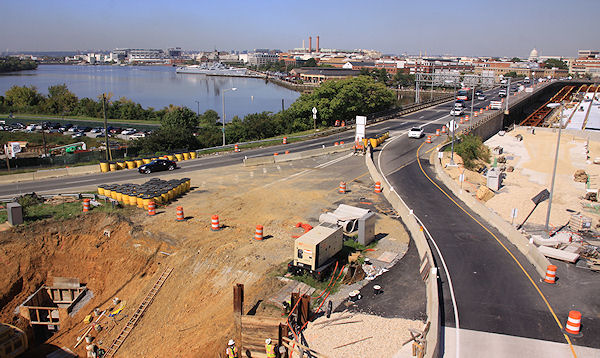 Looking at 11th Street Bridge outbound traffic, which will continue to flow under the new flyover bridge. (At least until the new bridges open.)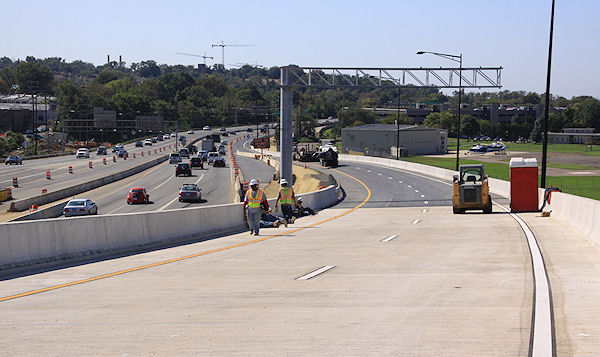 Coming down the new bridge toward the Howard Road exit.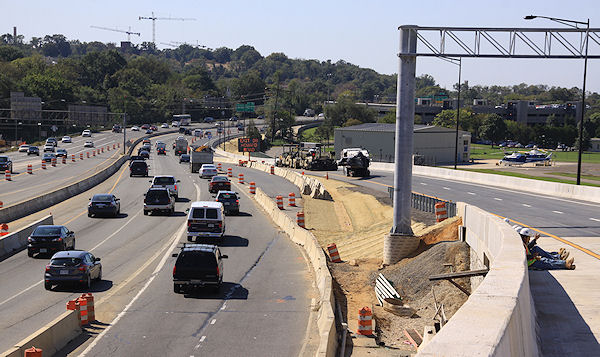 A slightly different view from the bridge as it comes toward the Howard Road exit. Traffic from the outbound 11th Street Bridges will be routed onto southbound 295 to the left of the new bridge carrying all thru southbound traffic, so that the current weaving of vehicles trying to exit at Howard through 11th Street merging traffic will be lessened considerably (and probably eventually mitigated altogether when the 11th Street Local bridge opens).
Turning around and looking back at the new bridge.
All the work at the 295/11th Street Bridges interchange, looking north while standing on the new flyover bridge. More photos and details on this work to come.
Looking from the new flyover bridge at the old and new 11th Street Bridges. The freeway bridges at right will be opening by the end of this year, and the local bridge at left will open in the second half of 2012. Many (many) more photos to come of that work soon.