List of all Event Photo Galleries
Inside the Fences at the Trash Transfer Station,
June 26, 2012
With demolition looming of the building known as the trash transfer station at New Jersey Avenue and I Street, SE, I got the chance to take my first-ever photos both inside and outside of the building without any fences getting in the way.
These are the exterior shots--
don't miss the interior ones
.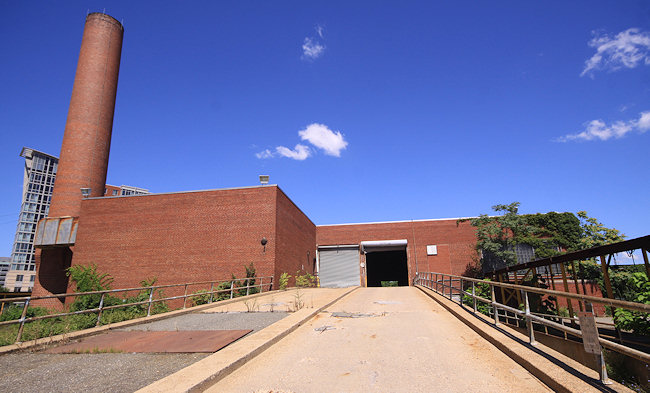 First, setting the scene, in case you're not sure which building we're talking about, using a wide-angle lens to get it all.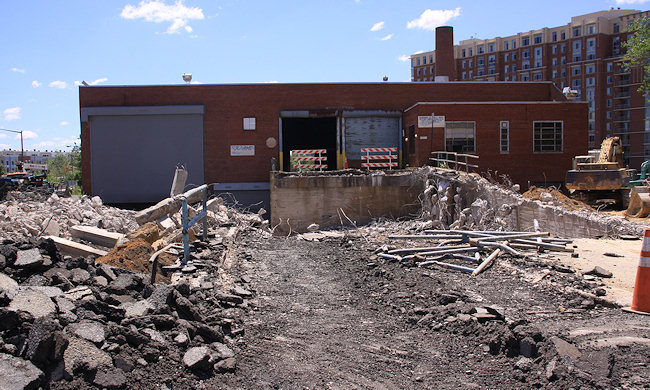 The station's west-side ramp was just demolished the day before these photos.
The southwest side.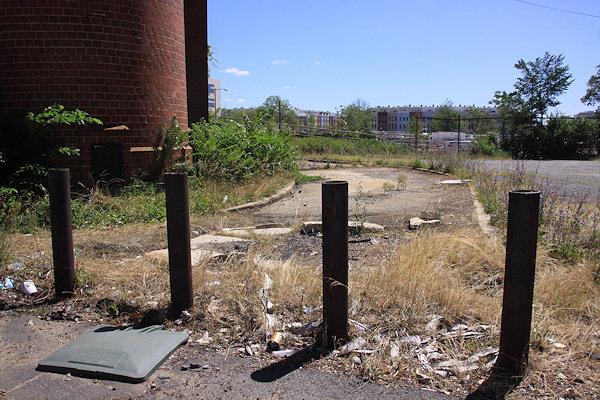 Walking by the smokestack, looking at the lovely landscape.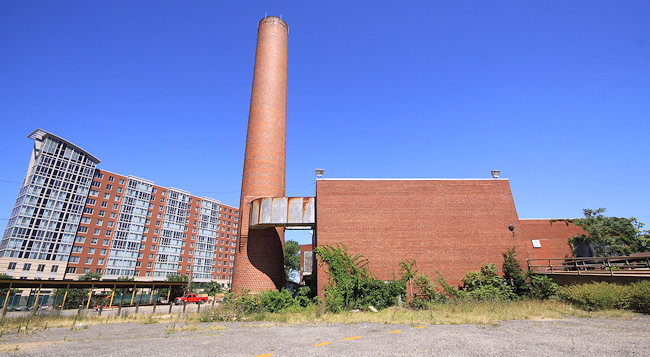 New and old. (VERY wide-angle lens.)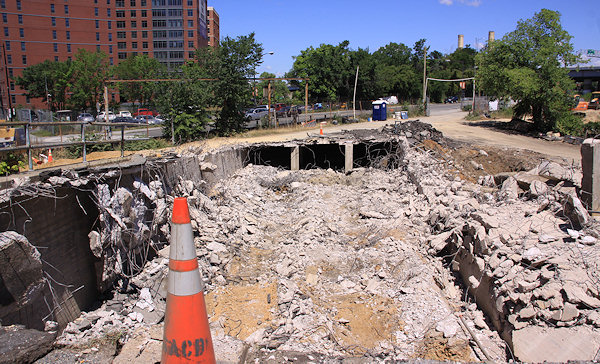 Looking out at the demolished ramp, toward New Jersey Avenue.
You may look at this and see a silly picture of a red brick wall, but it's actually the view to the west on what will be the footprint of the new block of I Street SE running between 2nd and New Jersey, probably in 2015.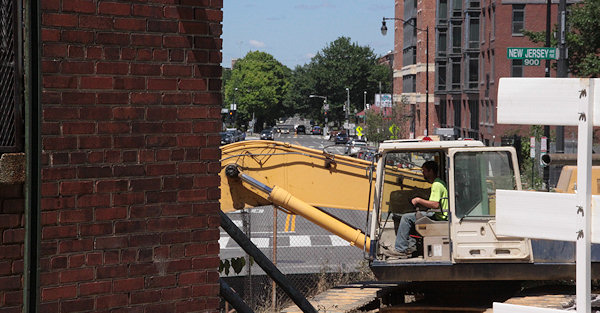 Standing in the middle of the eventual I Street footprint, inside the building.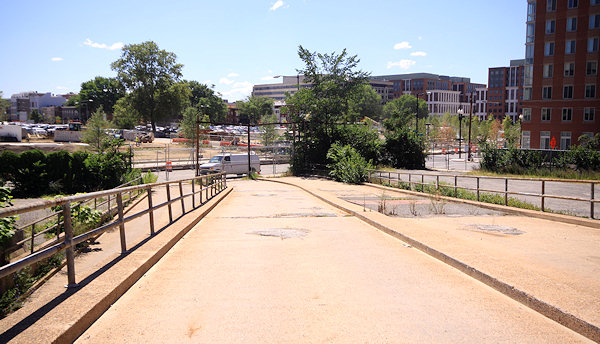 The east-side upper ramp, with Canal Park across the street.
The east-side lower ramp.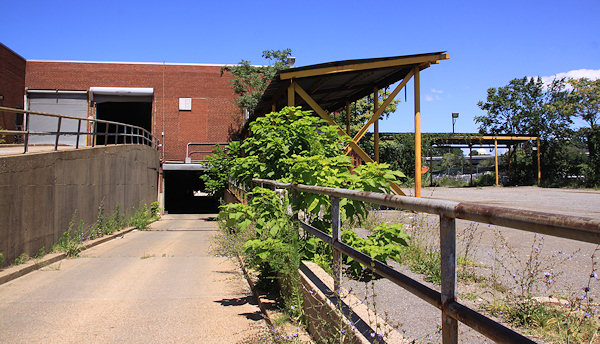 Turning back to look at the two ramps.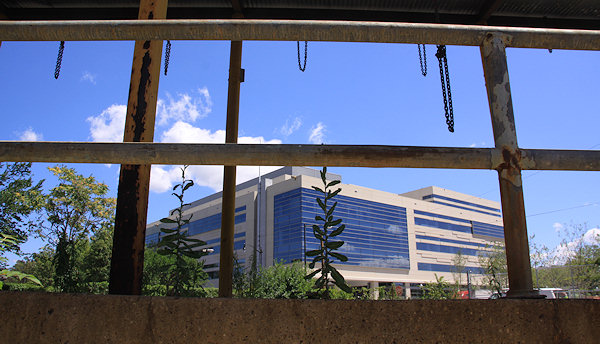 Old and new.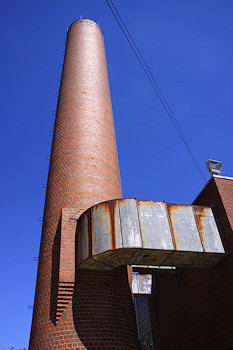 The smokestack.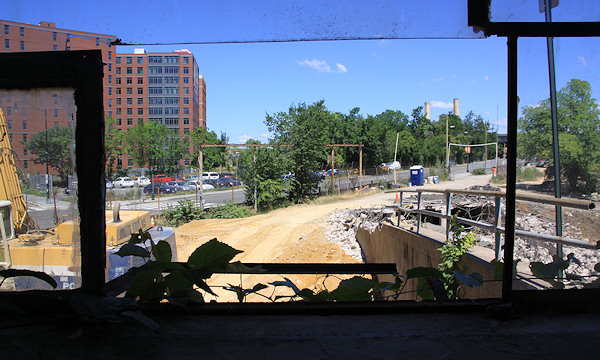 Vines growing through broken glass, looking out to New Jersey Avenue.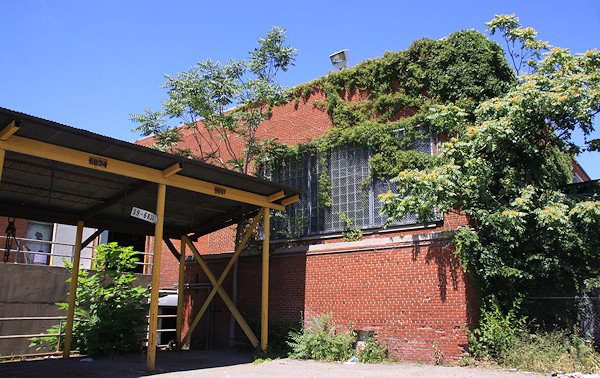 Starting to get a kind of Logan's Run vibe on the northeast corner.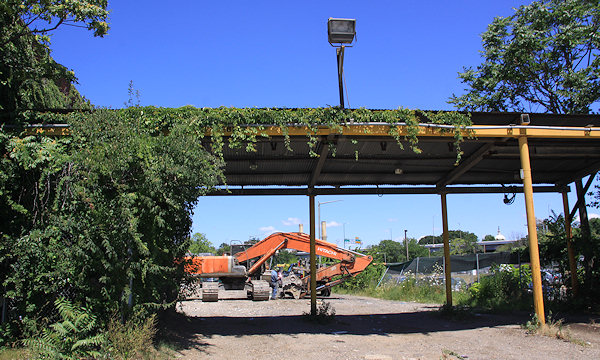 More Logan's Run vibe. Note the top of the Capitol dome peeking out at right.
Old and new.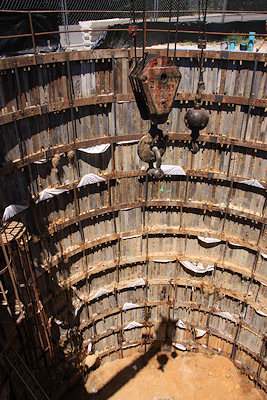 Peeking hesitantly into the first of five 60-foot-deep shafts being built in order to complete a necessary rerouting of a huge underground pipe.