List of all Event Photo Galleries
Inside the Trash Transfer Station,
June 26, 2012
With demolition looming of the building known as the trash transfer station at New Jersey Avenue and I Street, SE, I got the chance to take my first-ever photos both inside and outside of the building without any fences getting in the way.
These are the interior shots--
don't miss the exterior ones
.
Note that there were no lights on--many of these locations were pitch black until my camera's flash went off.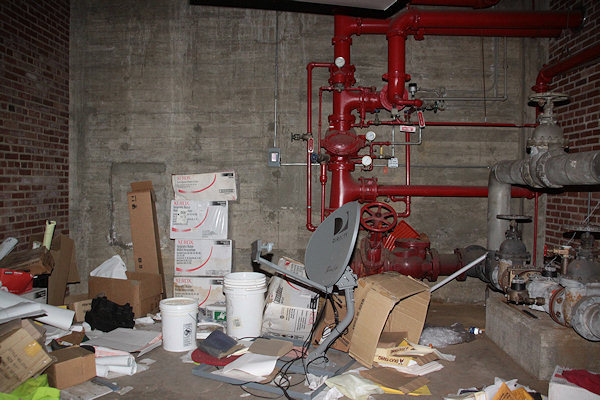 Another room that was utterly devoid of light until I set off my flash. And Presto, a DirecTV dish materialized! There were plenty of additional pitch-black rooms filled with garbage.