List of all Event Photo Galleries
Inside the Trash Transfer Station,
June 26, 2012
With demolition looming of the building known as the trash transfer station at New Jersey Avenue and I Street, SE, I got the chance to take my first-ever photos both inside and outside of the building without any fences getting in the way.
These are the interior shots--
don't miss the exterior ones
.
Note that there were no lights on--many of these locations were pitch black until my camera's flash went off.
Looking east inside the station, on the main level.
The wall of glass block windows on the north side. Between the wall of windows and the yellow curb is a deep dirt-floor trench.
The parking bays.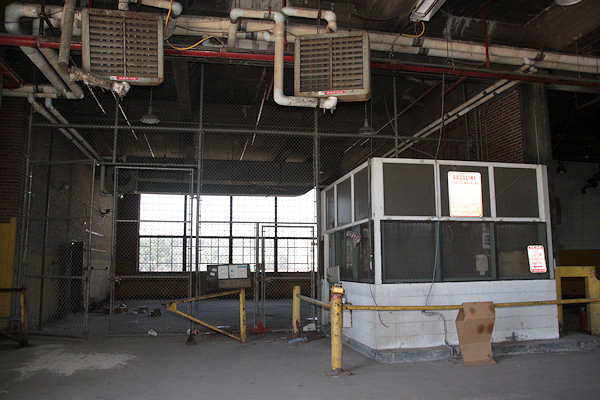 Fenced area near the east ramp entrance for ... I don't know, wayward employees?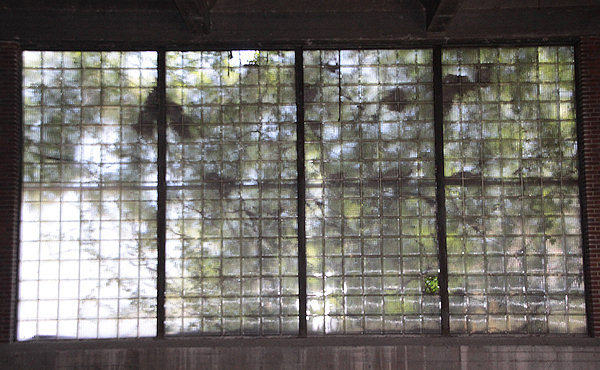 Close up of a glass block window, with ivy growing on the outside.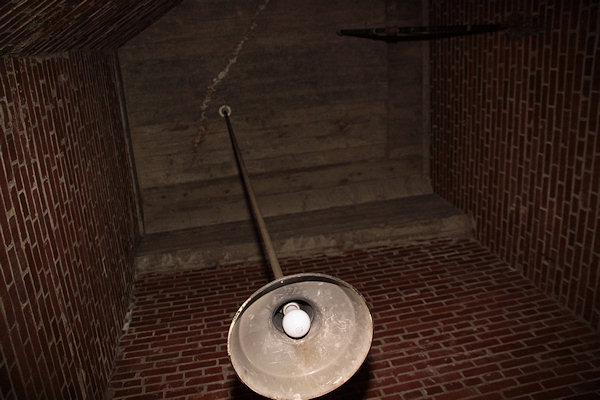 A two-story shaft that isn't really all that interesting, except that it was pitch black until my flash went off. Nice use of brick and wood, though!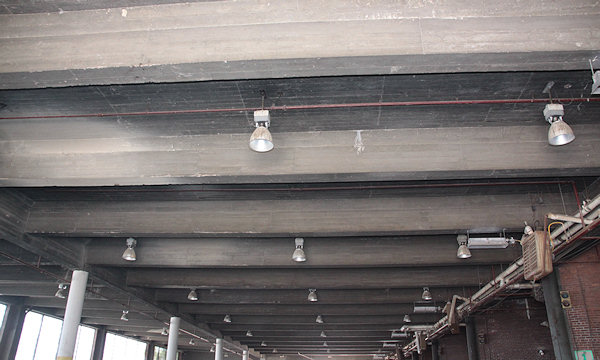 The ceilings.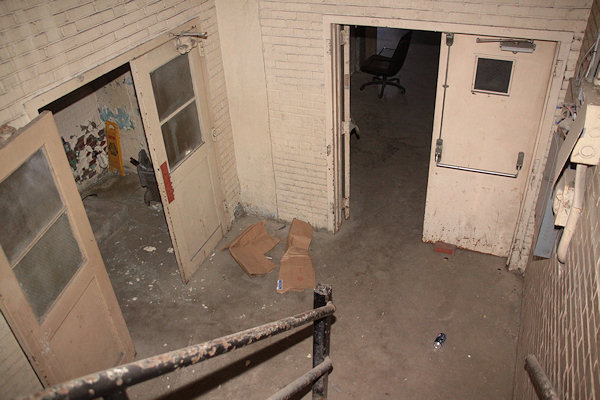 Heading to the lower level. The bottom of this staircase was almost completely dark without my flash.
Turning around and looking up at the staircase, brightened considerably thanks to the flash.
What appears to have been the main office. On the wall is a framed certificate congratulating a DPW employee for outstanding achievement during the 2007-2008 leaf season.
The boiler room on the lower floor.
The lower level, looking west.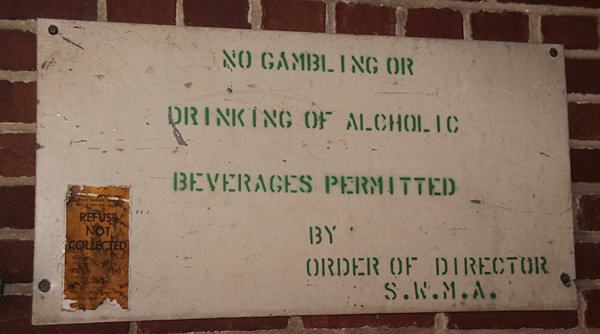 No gambling, please.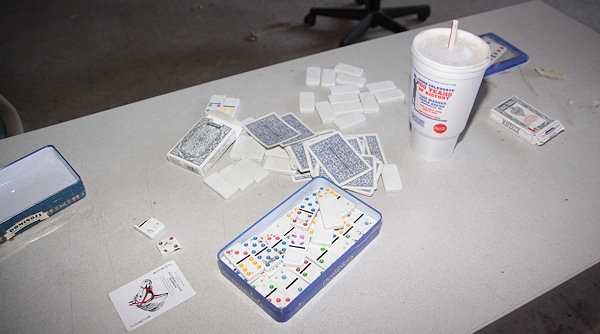 WHAT did I just say???
The break room on the lower level. Not pictured are the backgammon set, the random barbell weights, and the pressed uniforms hanging in a few lockers.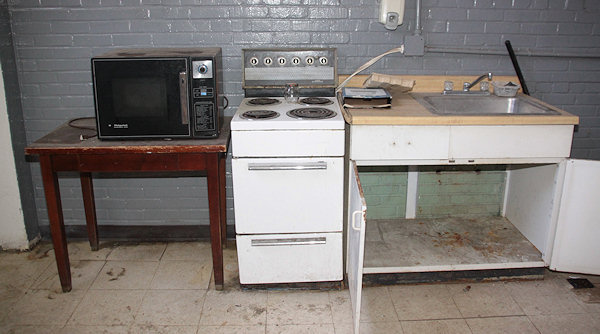 Yeah, um, thanks, I think I'll just run to McDonald's.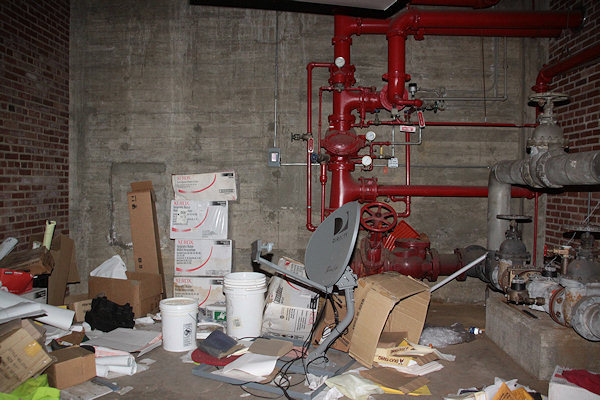 Another room that was utterly devoid of light until I set off my flash. And Presto, a DirecTV dish materialized! There were plenty of additional pitch-black rooms filled with garbage.
There's a lot of Authorized Personnel Only signs, but I like this one with the specific names.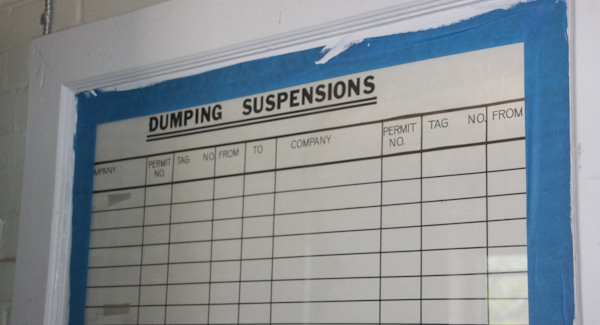 Keeping track of the miscreants.
Just kind of dug the midcentury modern-looking cooling unit. CORRECTION: Not A/C, but steam heat, I've been informed!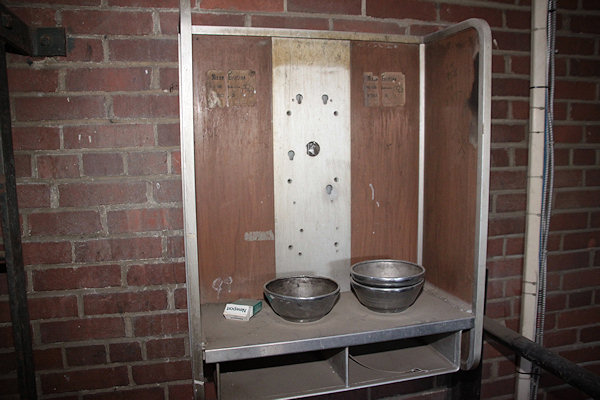 An empty payphone cabinet, saved for posterity as increasing numbers of people in the world have never seen one.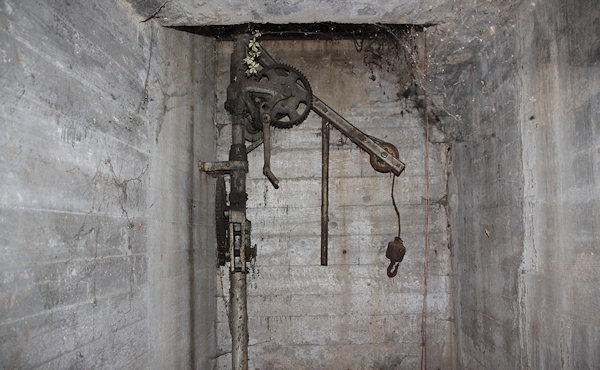 A thingamabob.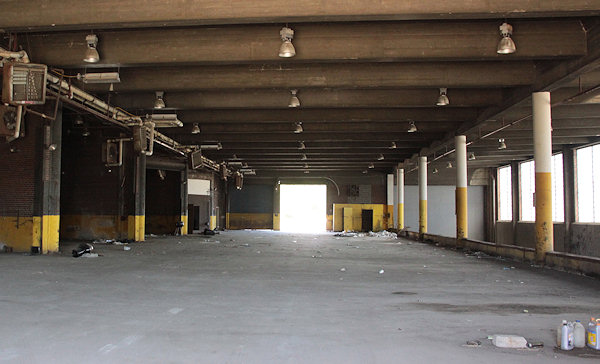 One last view of the main level, this time looking west.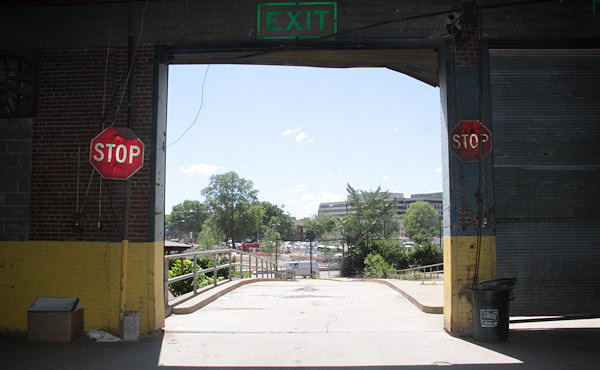 Heading out the east side.