List of all Event Photo Galleries
Nats vs. Astros at Spring Training,
March 26, 2012
Game photos from a first-ever visit to Space Coast Stadium, the Nationals' spring training stadium in Viera, Fla., for the March 26, 2012 game against the Houston Astros. (Which the Nationals won, 7-4.) Also see this
gallery of Space Coast Stadium photos
.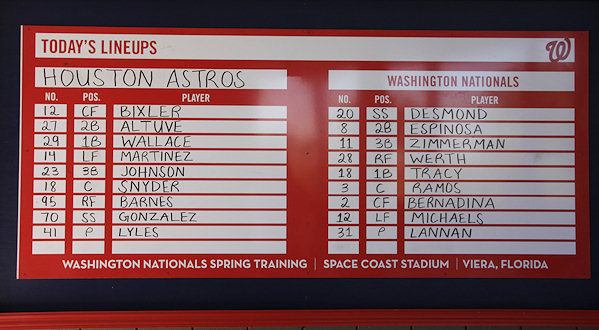 The lineup.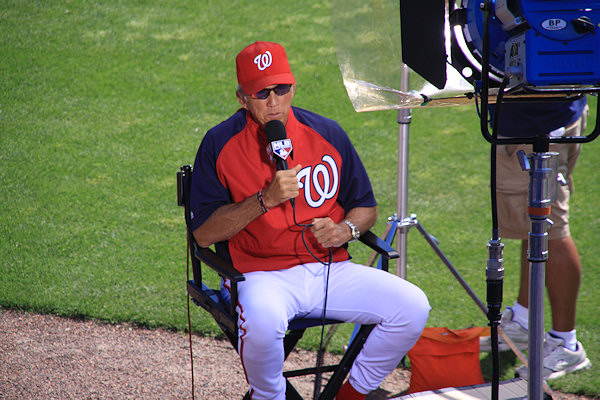 Davey on the teevee.
Ow. OW! (Astros players, not Nats.)
John Lannan warming up, throwing to Wilson Ramos.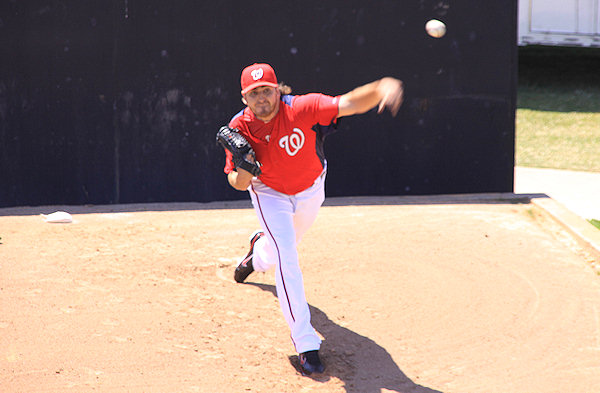 Lannan in action.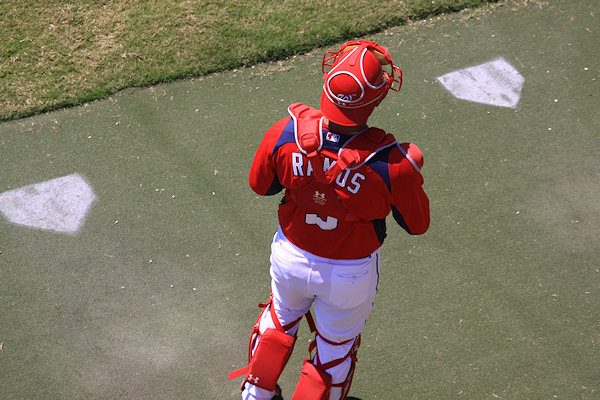 Wilson Ramos.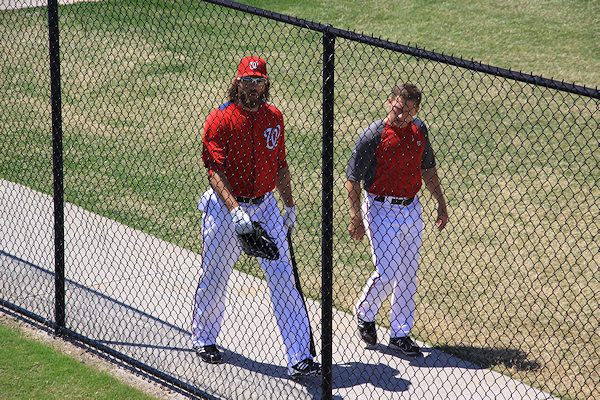 Unfrozen Caveman Ballplayer arriving at the field.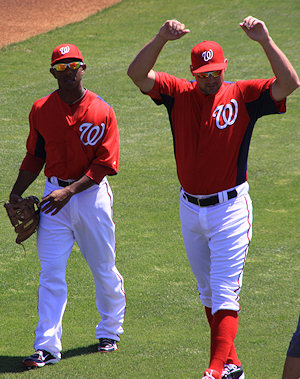 Ryan Zimmerman declares victory, next to Josh Johnson.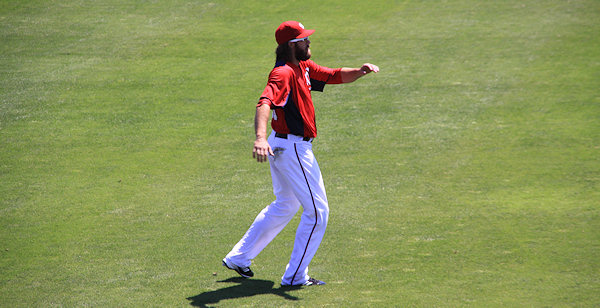 Jayson Werth doing the two-step to warm up.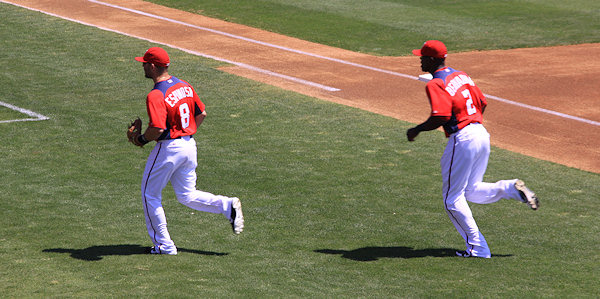 Danny Espinosa and Roger Bernadina in sync.
Underway. Not a big crowd, but it was a Monday after Spring Break.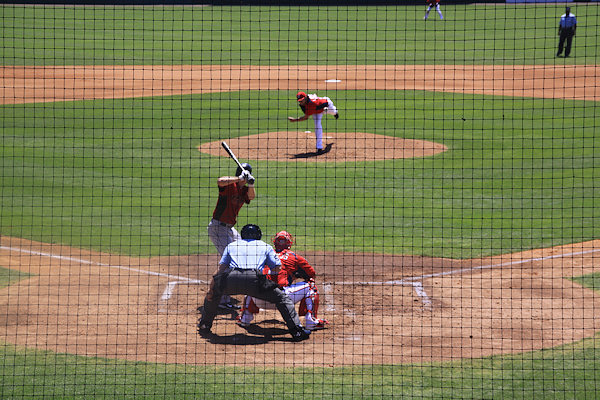 Lannan delivers.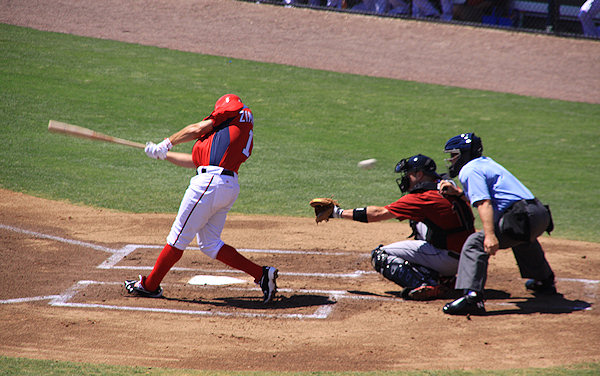 Zimmerman fouls.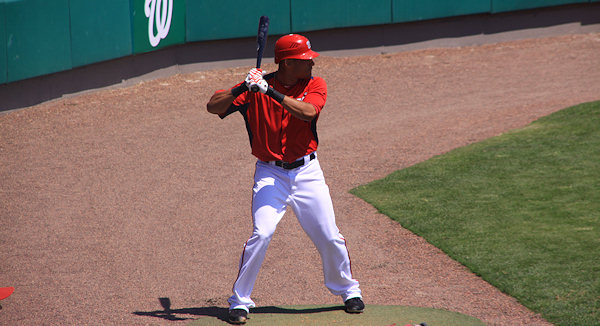 Ian Desmond on deck.
Zimmerman on 1st and Espinosa on 2nd in the 3rd inning.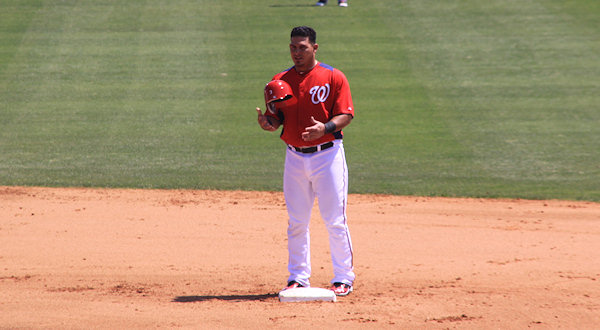 Wilson Ramos after his RBI double in the 3rd.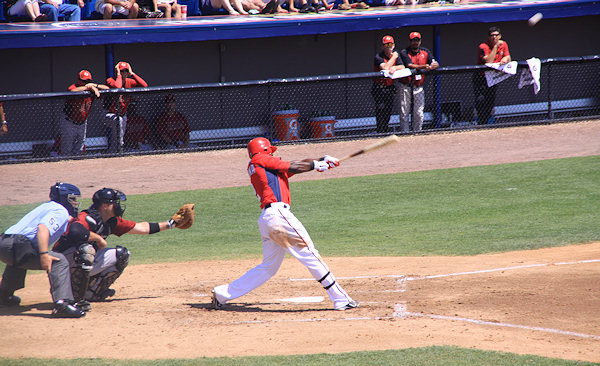 Roger Bernadina gets the ball up (see upper right), but ends the 3rd.
Lannan preparing for his sacrifice bunt in the 4th.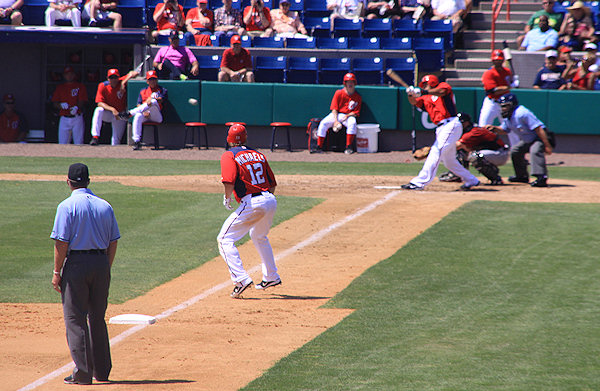 Sean Michaels on 3rd while Ian Desmond swings.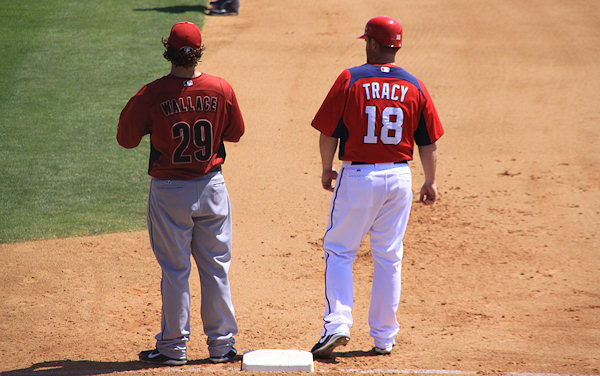 The Astros' Brett Wallace at 1st with Chad Tracy. They look strangely short in this photo, even though they're both over 6 feet tall.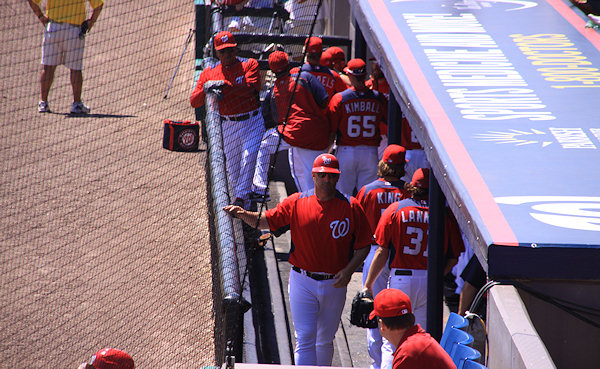 Peeking into the dugout.
Zimmerman.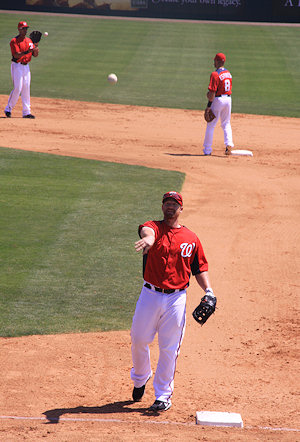 Tracy.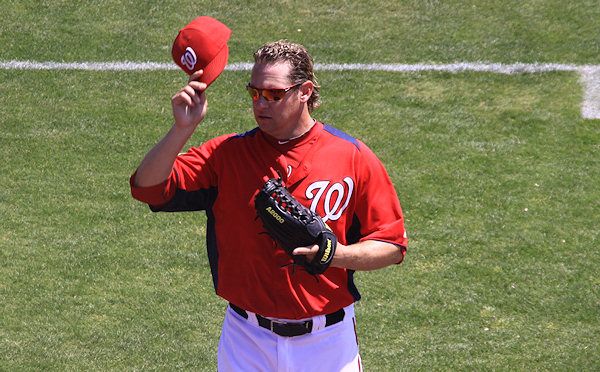 Jason Michaels.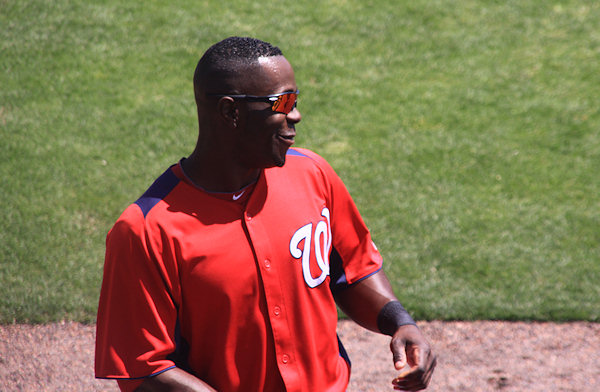 Bernadina.