List of all Event Photo Galleries
A Visit to the "Other" Nats Park (Space Coast Stadium),
March 26, 2012
A first-ever visit to Space Coast Stadium, the Nationals' spring training stadium in Viera, Fla., for the March 26, 2012 game against the Houston Astros. This gallery is of images of the park itself--there's also a gallery of photos
from the game itself
, which the Nationals won, 7-4.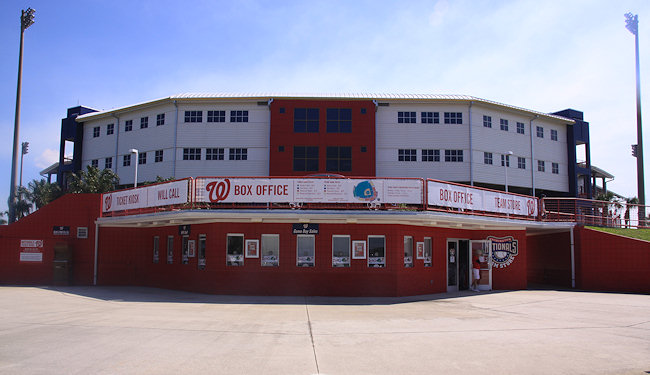 Space Coast Stadium, in Viera, Fla..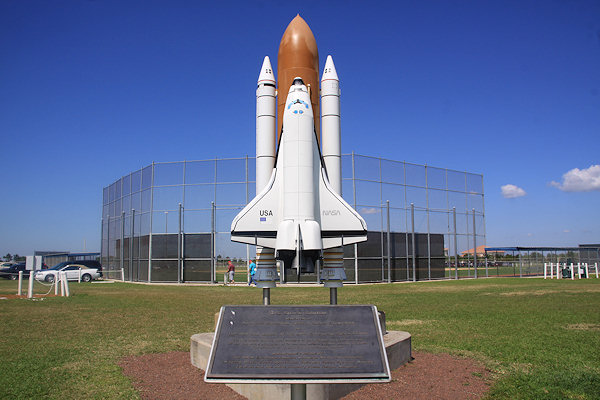 A memorial to the Challenger space shuttle, in front of the practice field.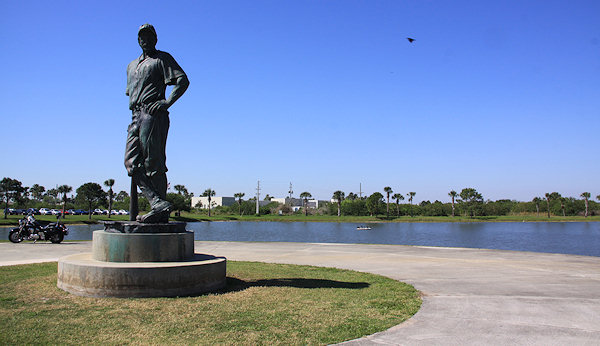 'Casey at the Bat' statue near the stadium entrance.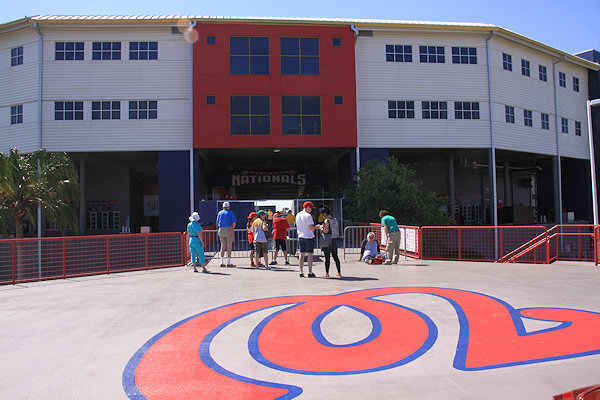 Waiting for the gates to open.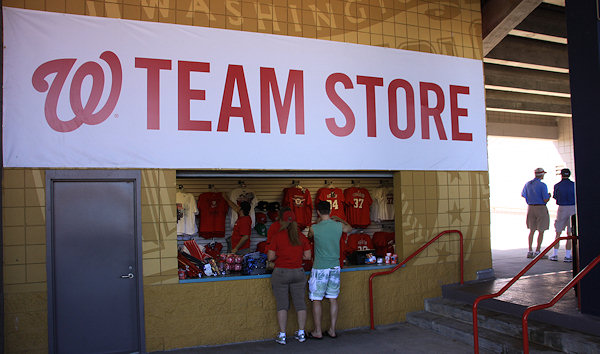 I think that's the team store, but the sign is kind of hard to read.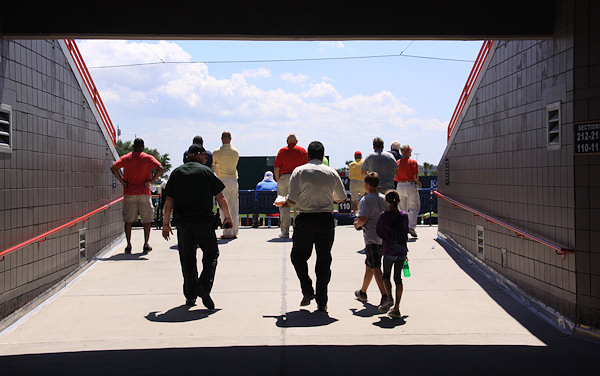 Walking in.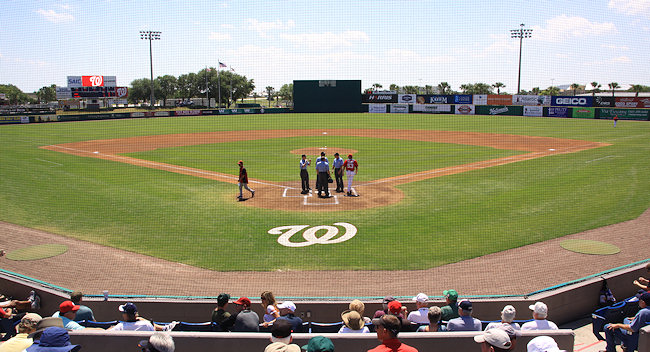 The field.
Third base line.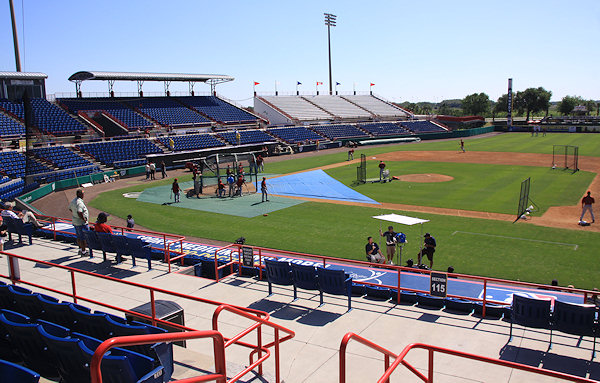 Looking at the Astros taking batting practice from the first base side.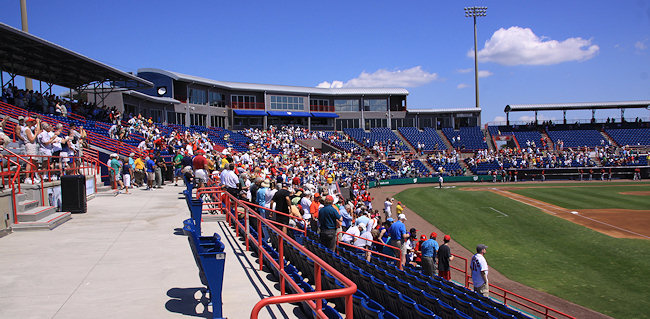 Not a big crowd for a Monday game.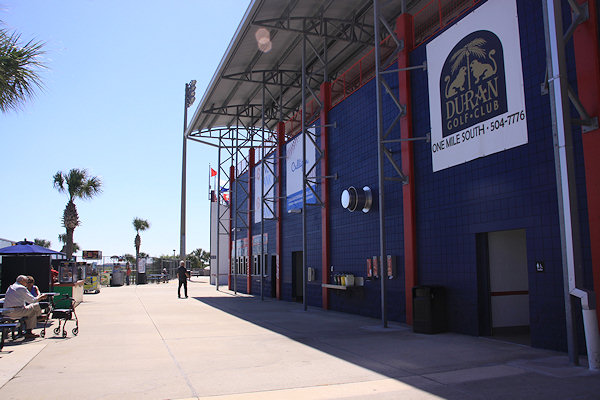 The back side of the stands, where the restrooms and food vendors are.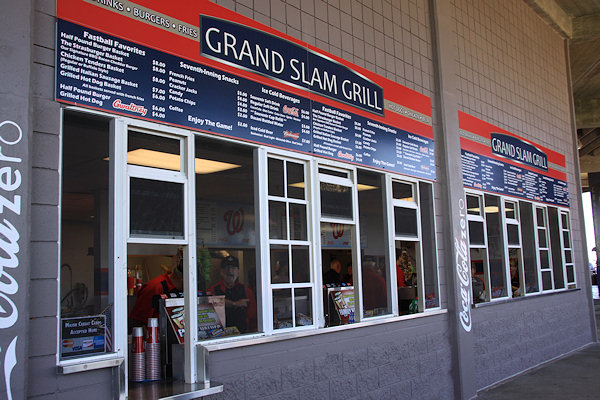 Food.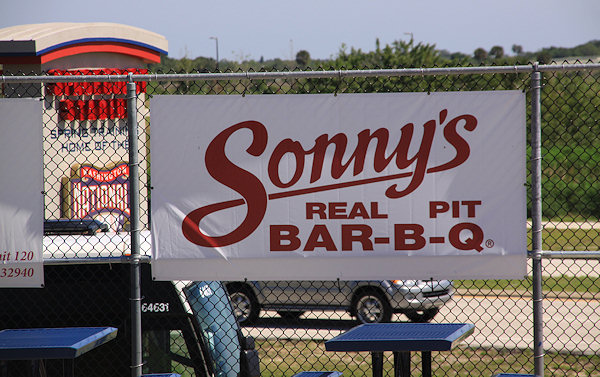 A quick aside here to tell you that you had better go to Sonny's whenever you're in Florida.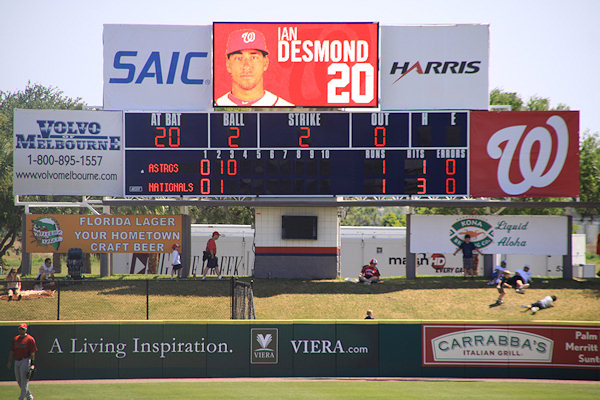 The scoreboard, with some fans hanging out beneath.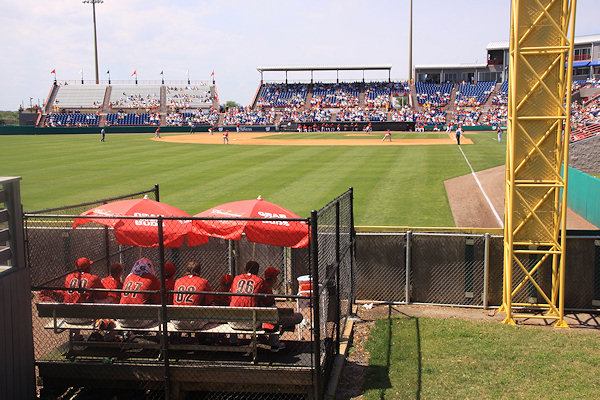 The Astros bullpen, which may or may not be in the same area code as the playing field.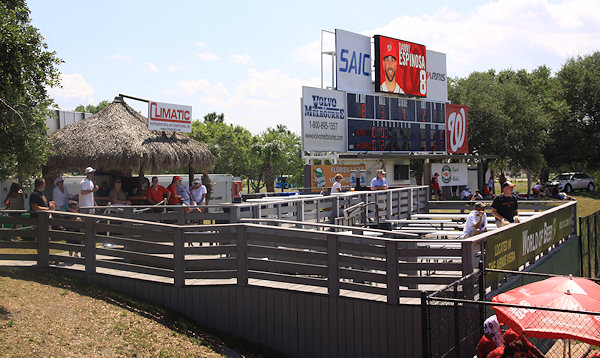 The very Florida, very Margaritaville bar in left field.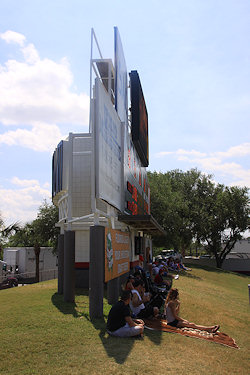 Side view of the scoreboard, with fans.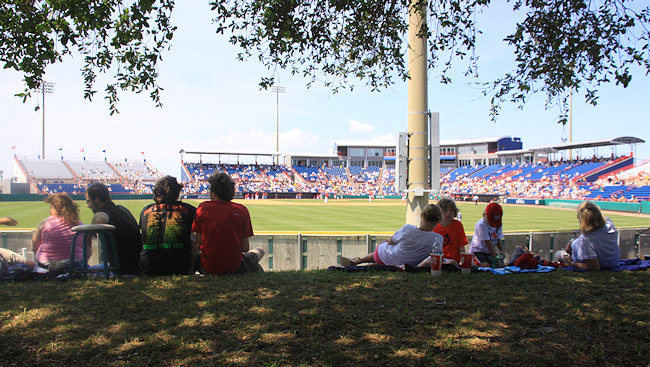 (The field isn't really *that* far away, it's the wide-ish lens on my camera.)
Another view from left field.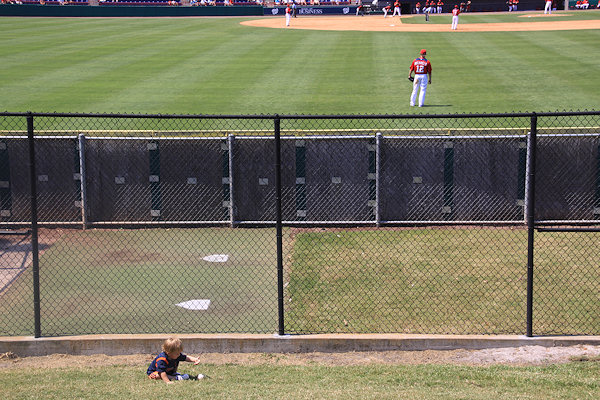 One, or perhaps two, baseball players.