List of all Event Photo Galleries | Nationals Park Information and Photos
President Obama Throws Out the First Pitch at Nationals Park
April 5, 2010
President Obama's appearance at Nationals Park, the 100th anniversary of the first time a U.S. president threw out the first pitch at a major league baseball game. For other photos of the 2010 Opening Day at Nationals Park,
see this gallery
.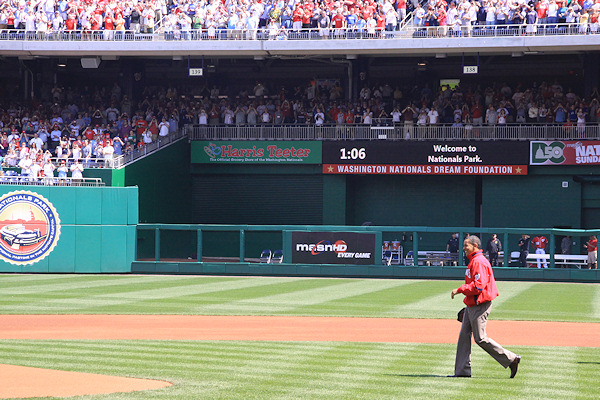 Coming out on the field.
On the mound.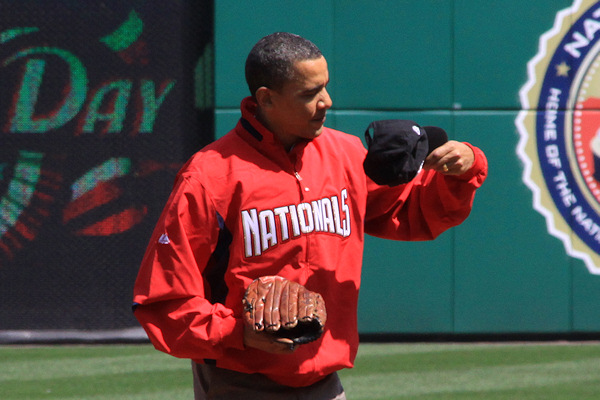 Getting his gear ready. (Except that it's, ahem, a White Sox cap.)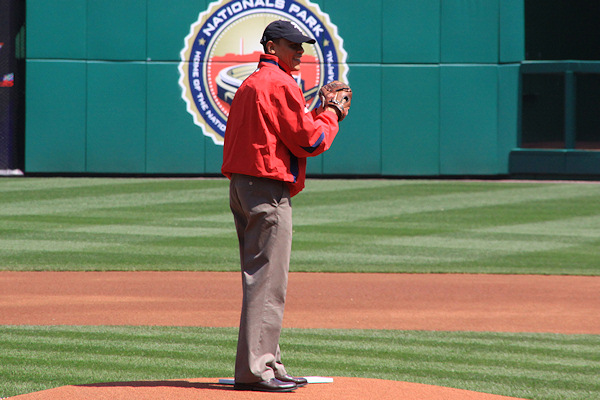 The pitcher sets.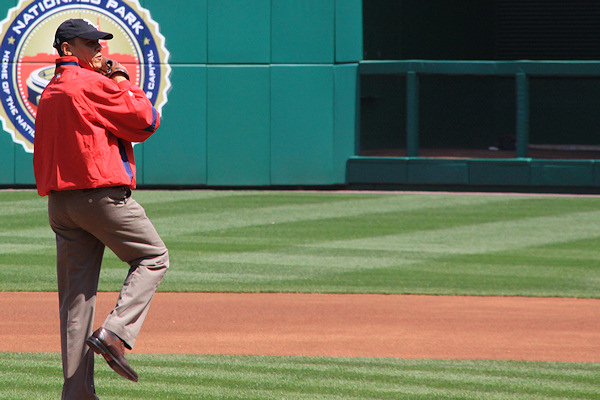 The windup.
On its way.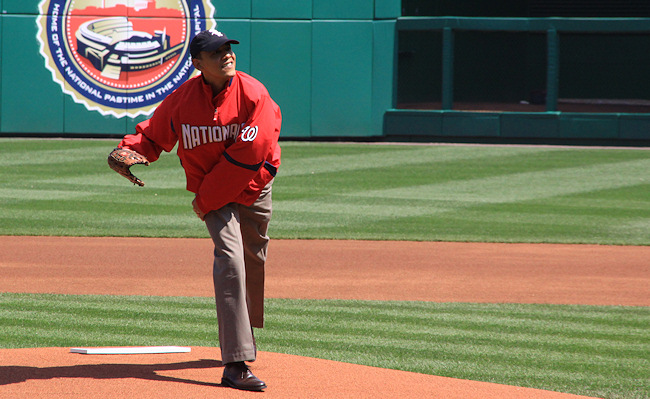 The follow-through.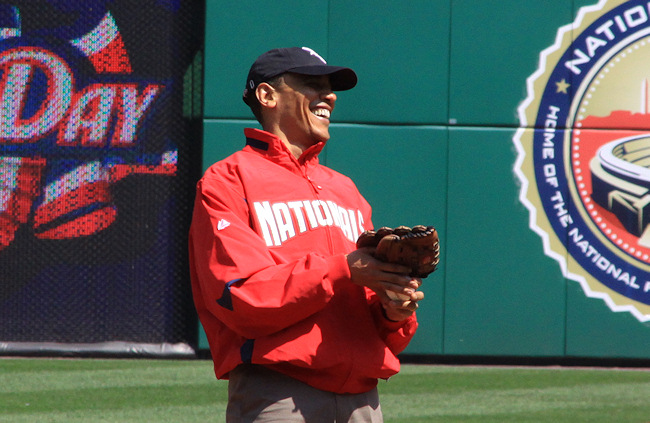 He seems happy with it.
Walking off with his catcher, Ryan Zimmerman.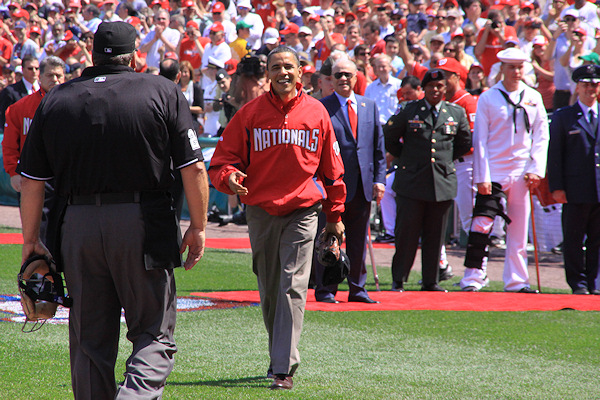 Working the refs.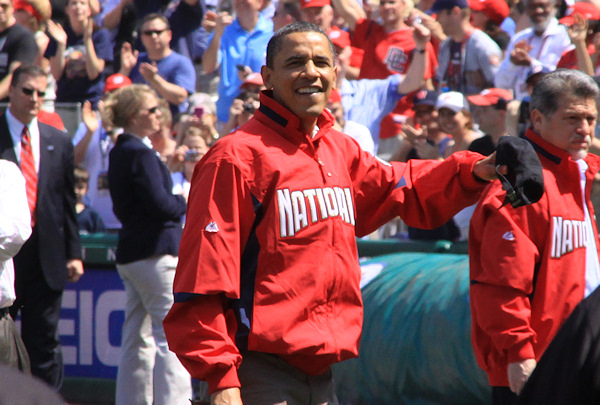 I think he's looking right at me!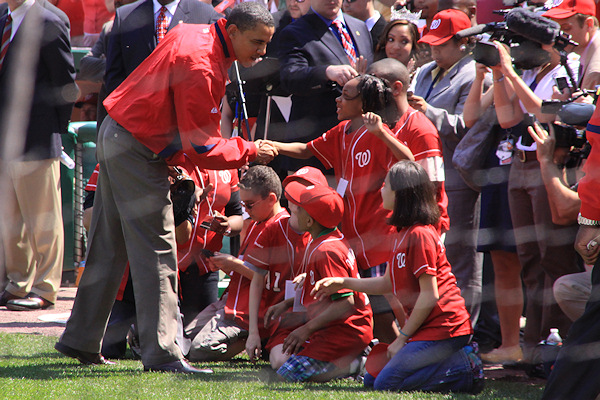 Greeting some local kids.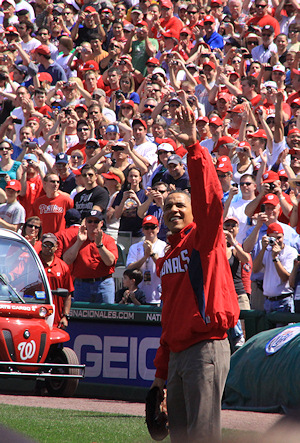 Last wave.