List of all Event Photo Galleries | Nationals Park Information and Photos
Opening Day 2010 at Nationals Park
April 5, 2010
The crowds were healthy but not overwhelming two hours before first pitch.
Traffic on South Capitol was a little rough, however.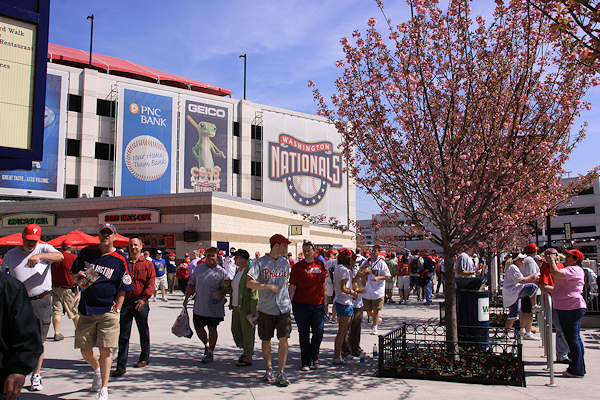 The cherry blossoms near the left field foul pole are just about to pop.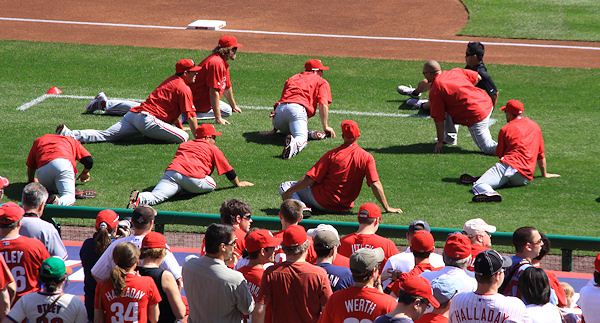 The Phillies limbering up.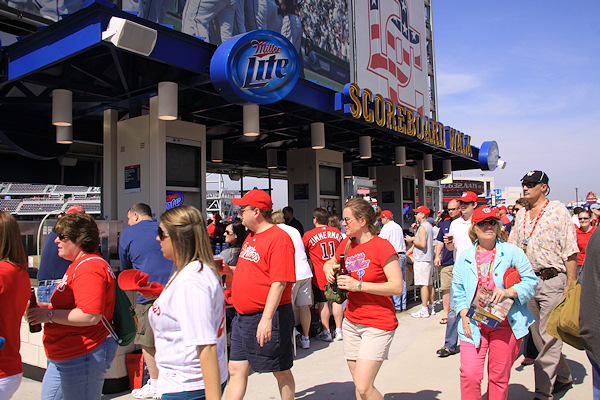 Getting an early start.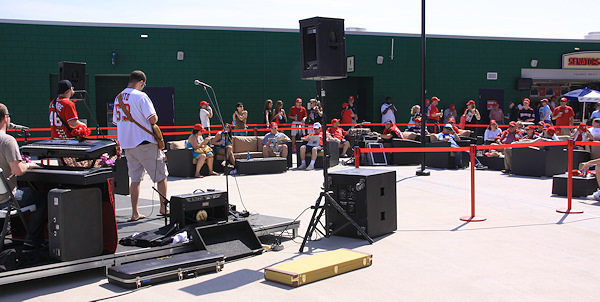 Live entertainment on the Scoreboard Walk, and new lounge chairs. (And a new green paint job on the back wall.)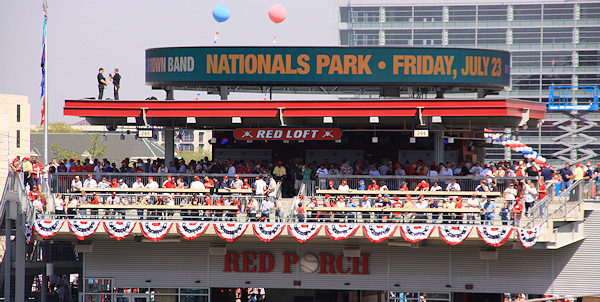 The Red Loft was packed to the gills by 11 am.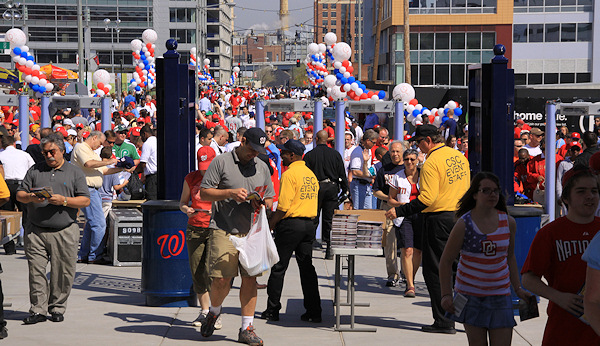 Crowd picking up, and working their way through the magnetometers.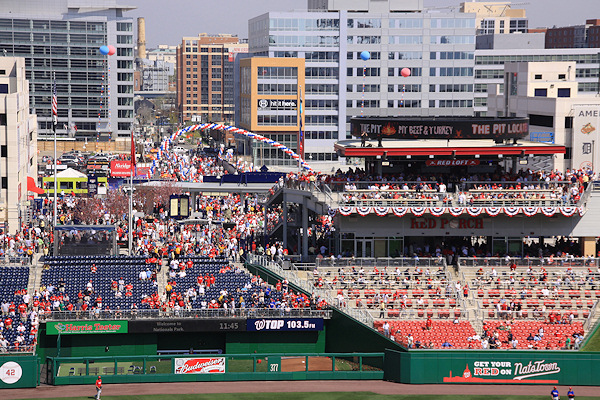 Overview.
Preparing the starting lineup display.
The line at the First Base Gate was getting a little long an hour before gametime.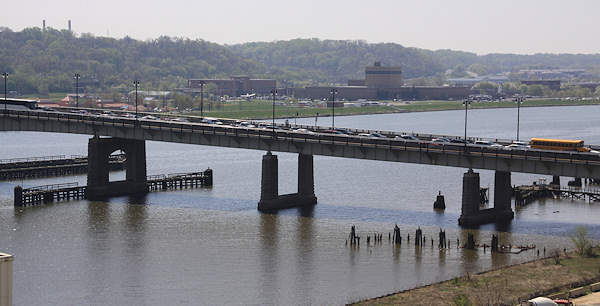 The backup on South Capitol Street and across the Douglass Bridge, also an hour before gametime.
Prepping the field.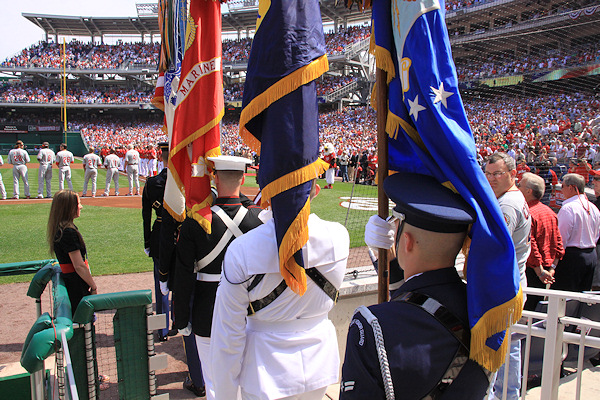 Presenting the colors.
Nats during the National Anthem.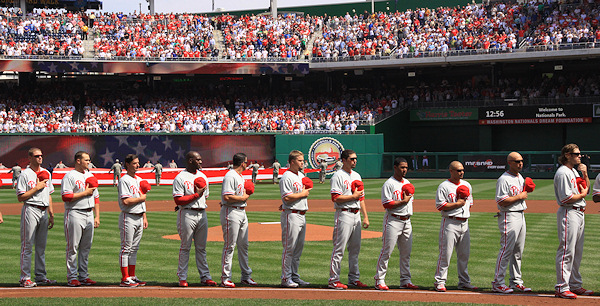 The Phillies.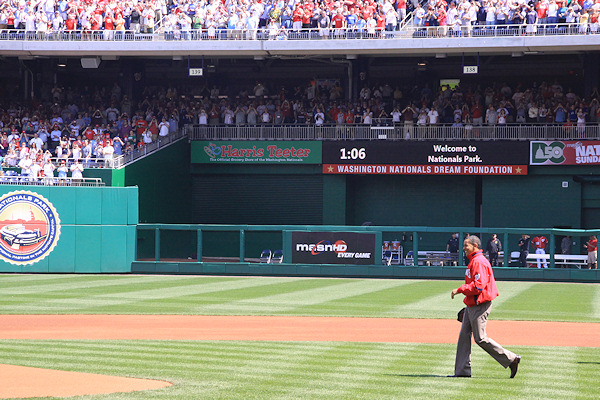 Underway.
DC Council chair Vincent Gray. (No, really. I couldn't get focused on time.)
Big backup at the Home Plate Gate into the second inning. (If it's any consolation, it looks mostly like Phillies fans.)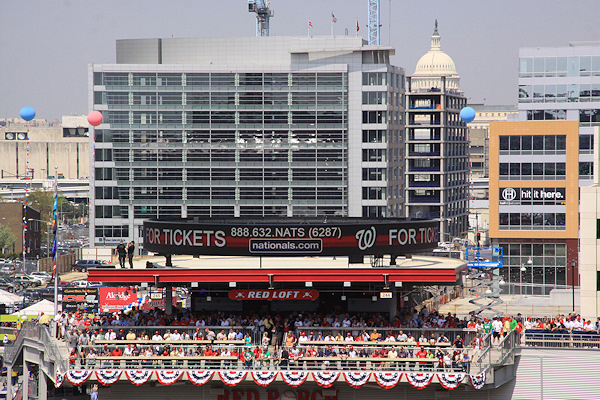 Nice view of the neighbor to the north, and of the still-packed Red Loft.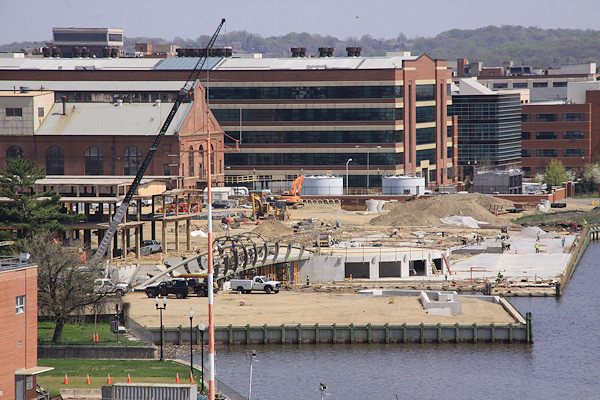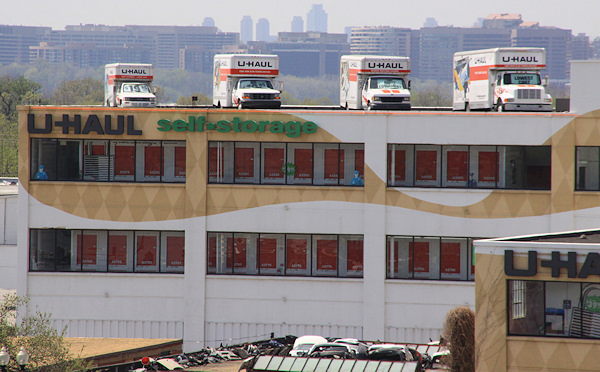 A vista across South Capitol Street as seen from the Potomac Avenue viewing platform that has always cracked me up.