List of all Event Photo Galleries
Nationals Park Prepping for Elton and Bill
July 9, 2009
A couple photos showing the construction of the stage for the Elton John/Billy Joel Face 2 Face concert at Nationals Park, the first concert ever held at the ballpark.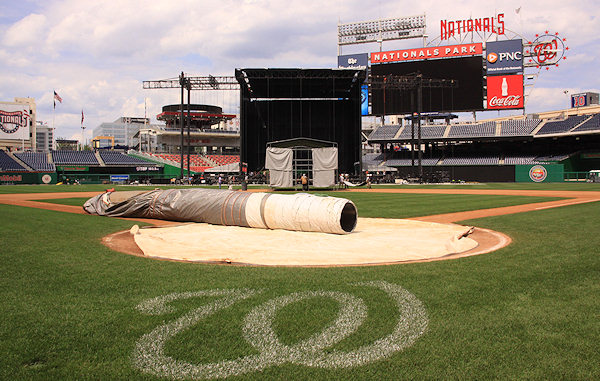 A wide shot showing the stage's position in deep centerfield. (This was taken with a somewhat wide-angle lens, so distances and sizes are distorted. The stage is plenty big.).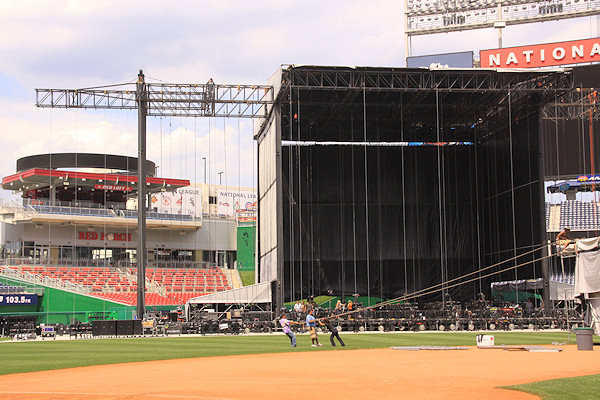 The stage as seen from third base. The floor of the stage itself will be raised higher by showtime.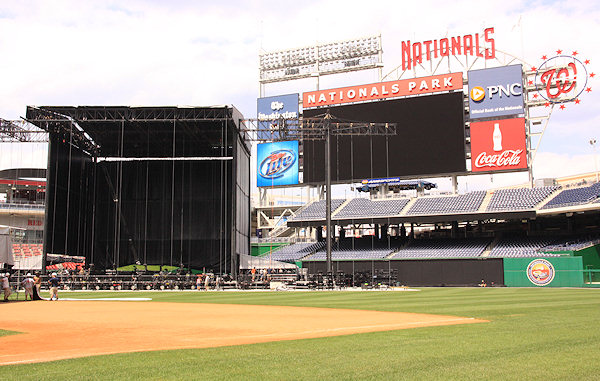 And the first-base view.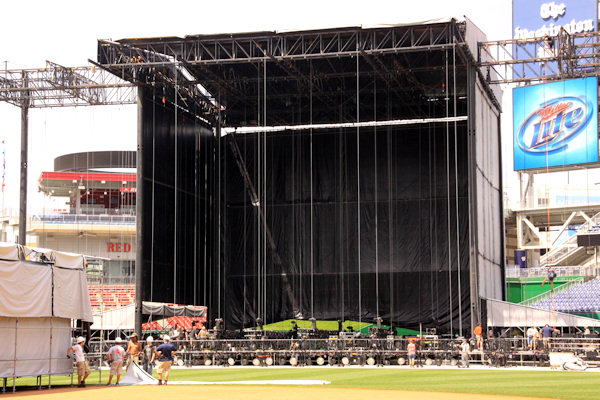 A closer view of the stage, showing the size, especially compared to the Red Porch/Loft at left.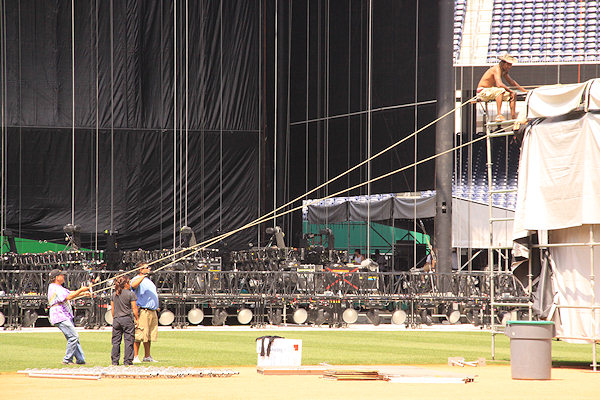 Roadies in action.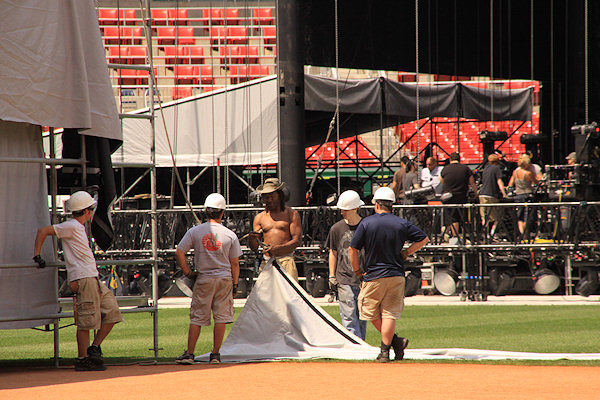 Roadies not quite in action.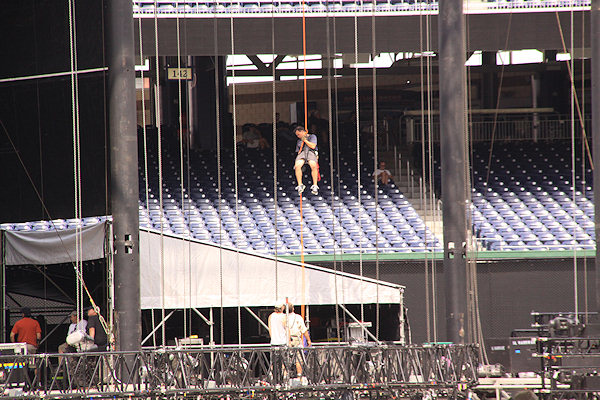 Roadies very in action.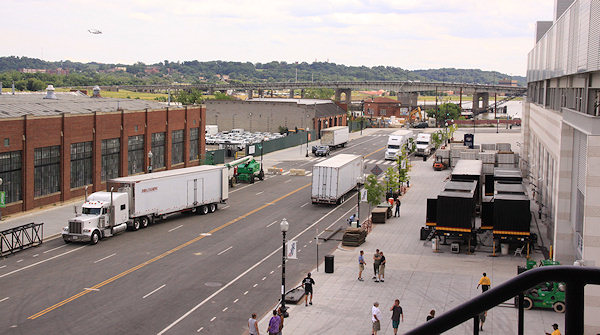 First Street is closed off south of N, with lots of equipment on site or arriving soon.
...But that didn't stop me from getting at least one photo of the progress on the pier construction at Diamond Teague Park.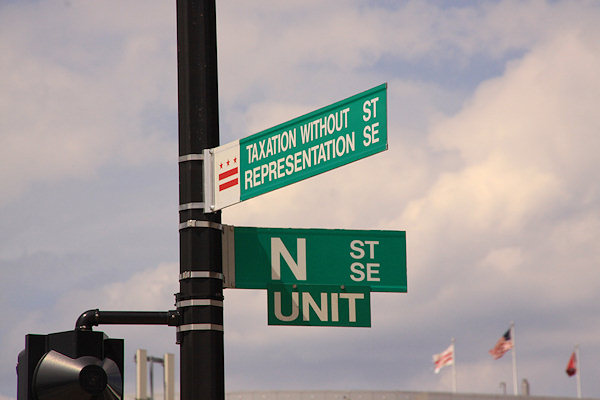 And, one last photo that I've been remiss in not getting sooner.