List of all Event Photo Galleries | Nationals Park Information and Photos
2009 Home Opener, Nationals vs. Phillies
April 13, 2009
A few images from around Nationals Park during its second season opener.
The trek from the Nats Express dropoff point toward the ballpark was crowded 90 minutes before gametime.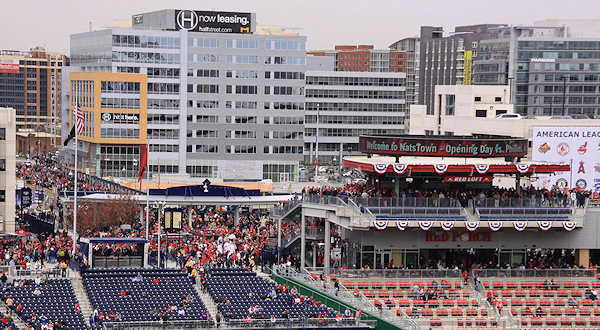 Crowds pouring down Half Street and into the Center Field Plaza.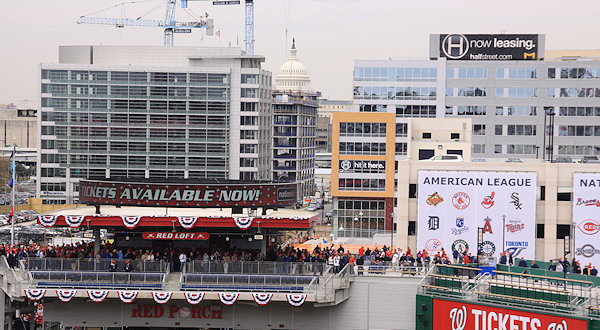 Folks down the first base line have only a couple more weeks to enjoy their Capitol dome view, as 1015 Half Street is just about ready to obscure it.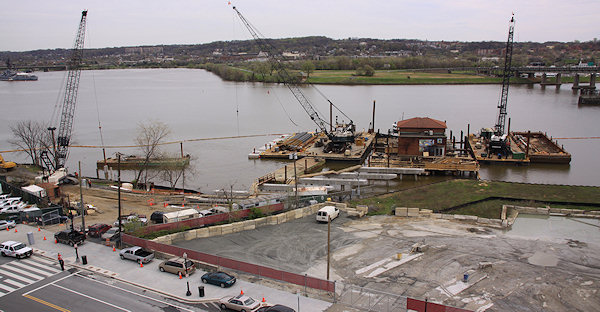 The progress on the piers at Diamond Teague Park is more obvious when looking down from the Potomac Avenue viewing platform. (The piers are now expected to be completed by mid-season.)
The new upper deck Ben's Chili Bowl window, with a nice view.
Another view of the incoming crowds, and the re-planted green roof (now more multicolored) on top of the food vendor building.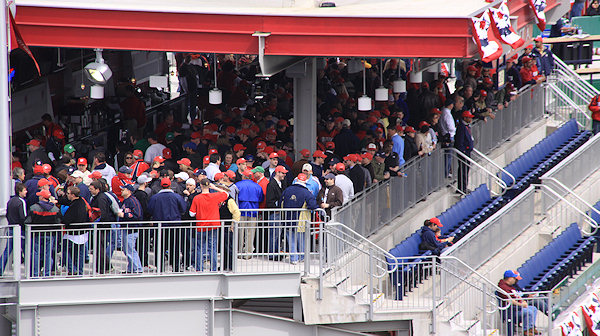 They were packed in deep in the Red Loft.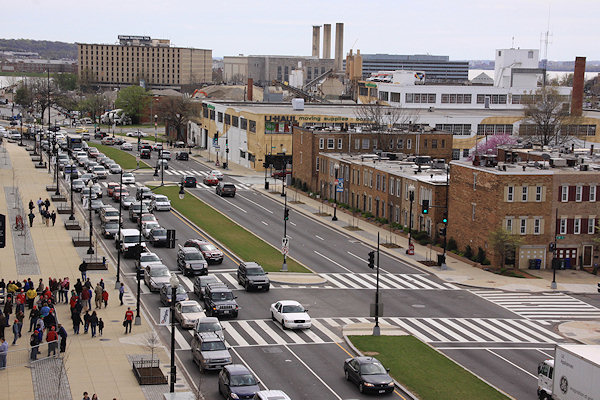 In-bound traffic on South Capitol.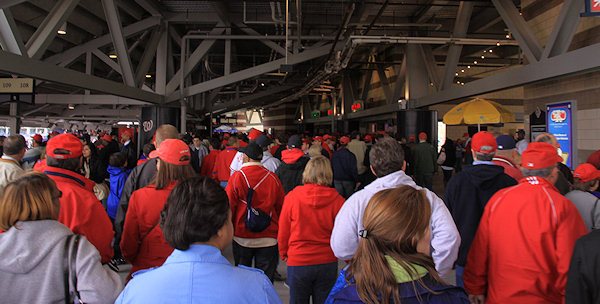 The main concourse crush about 30 minutes before gametime.
Pre-game Master of Ceremonies, David Gregory of NBC.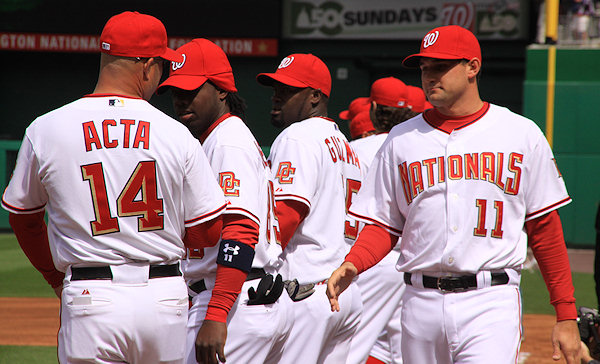 Manny Acta, Lastings Milledge, Christian Guzman, and Ryan Zimmerman during the lineup presentation.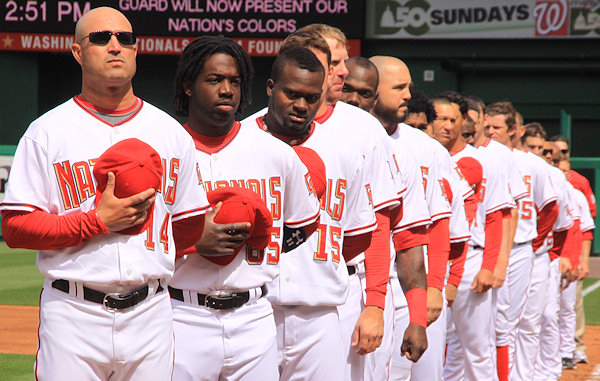 Honoring the colors.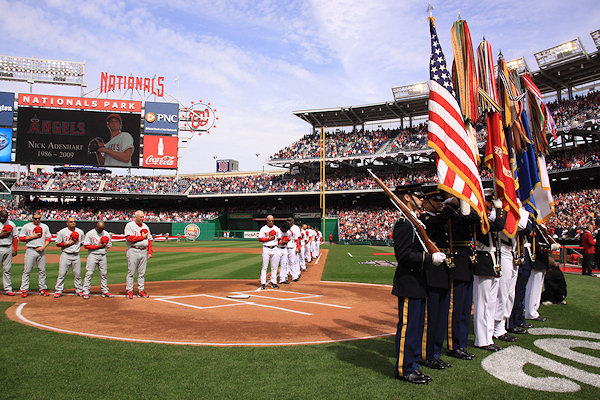 The colors, and a moment of silence for Angels pitcher Nick Adenhart.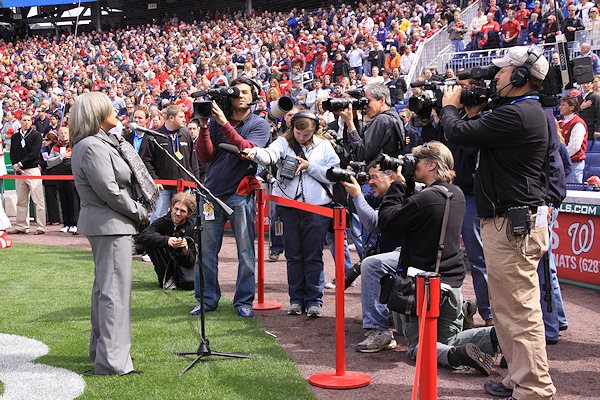 The National Anthem, well documented.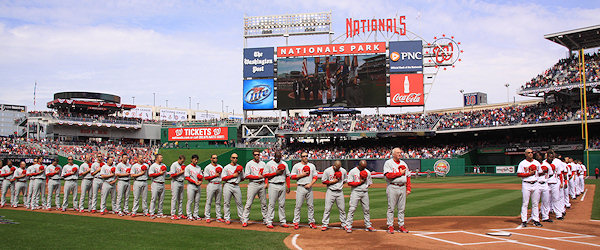 During the anthem.
The helicopter fly-over.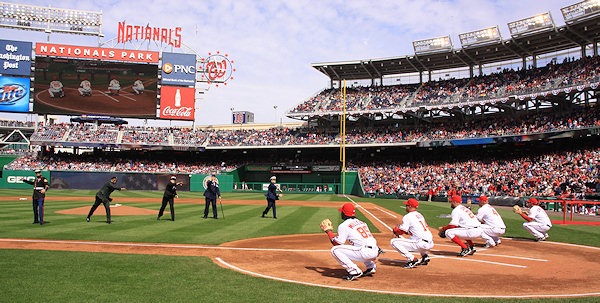 The first pitch.
The new mobiles by the First Base Gate.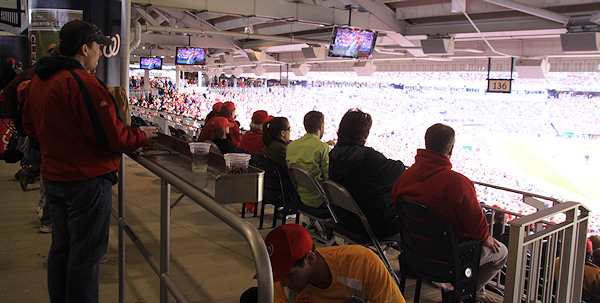 The new stainless steel counters behind some sections on the main concourse.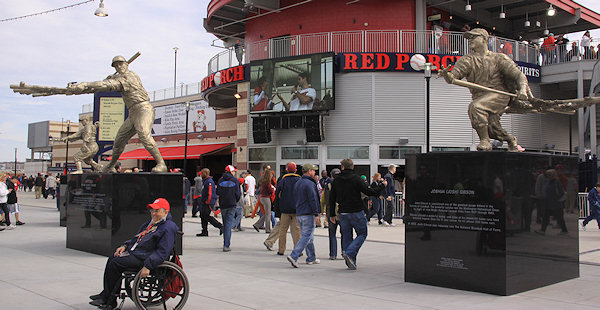 The new statues in the Center Field Plaza, of Walter Johnson, Frank Howard, and Josh Gibson.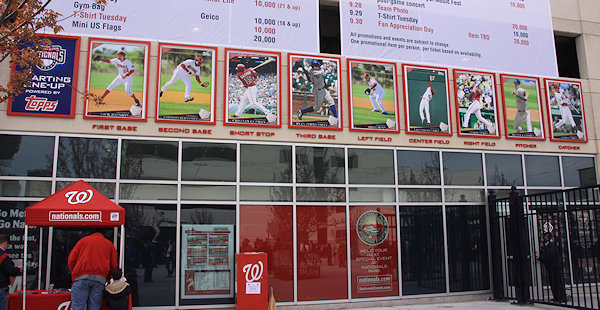 The new starting lineup cards on the western side of the plaza.
Standing-room only in center field.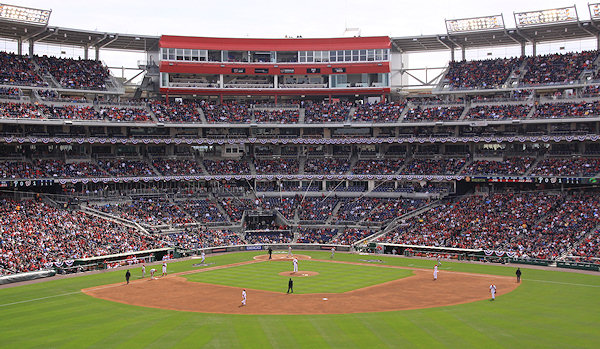 The view from center field.
The line at Five Guys.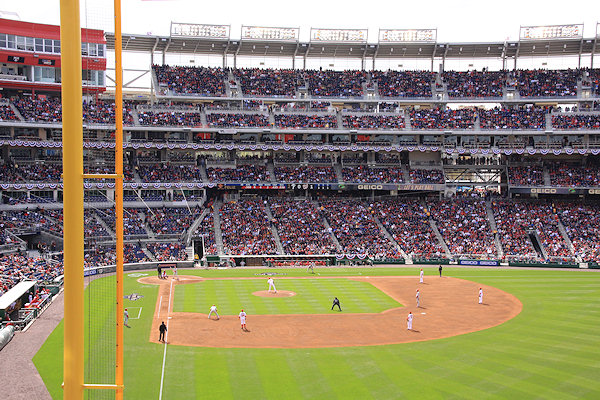 A foul pole view of the action.
A guest of the Earth Conservation Corps.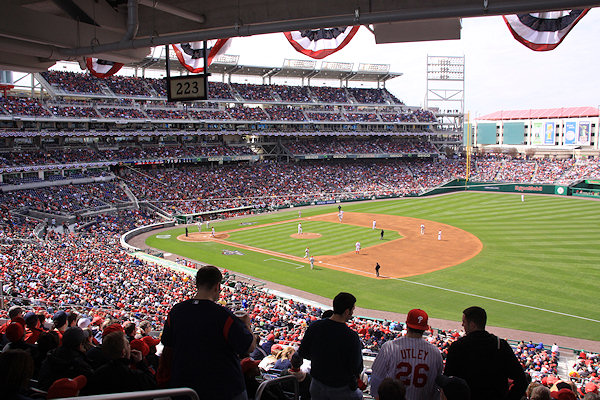 The full house as seen from Section 223.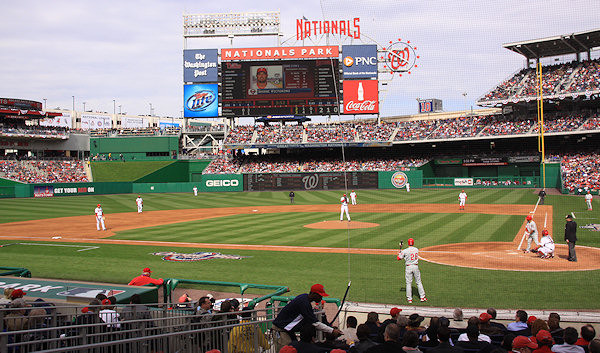 The view from the $$$ seats.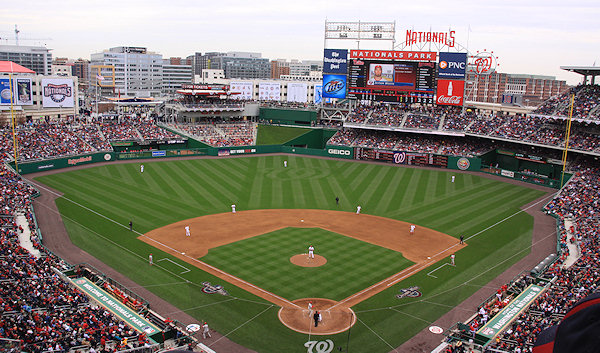 One last wide view.