List of all Event Photo Galleries | Nationals Park Information and Photos
Nationals Arrive Home from Spring Training to Nationals Park
March 27, 2008
The Nationals were brought straight from the final spring training game in Viera, Florida to their new home at Nationals Park. I usually take photos during the day of unmoving buildings, so these aren't fabulous. Sorry.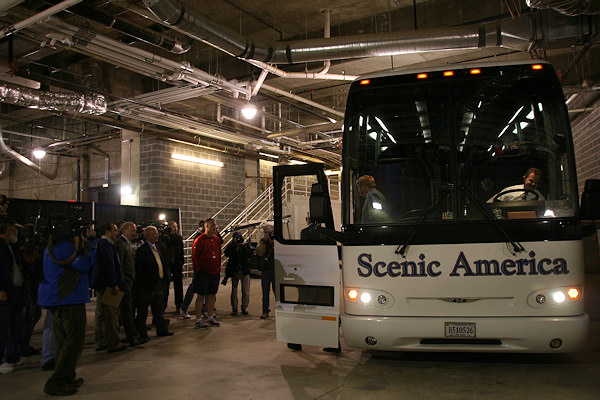 The bus arrives underneath the ballpark.
Robert Tanenbaum, Stan Kasten, and Mark Lerner greet Jim Bowden and Manny Acta.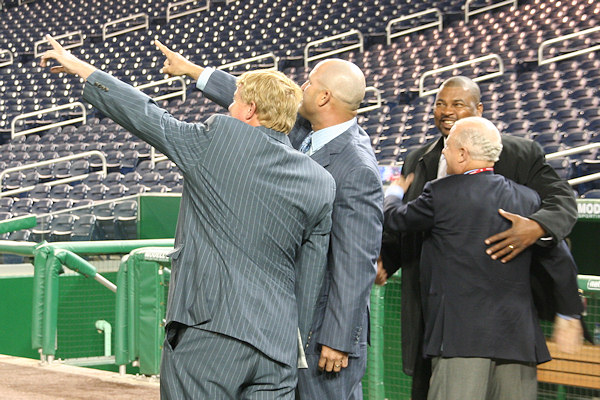 Bowden and Acta get their first glimpse of the scoreboard.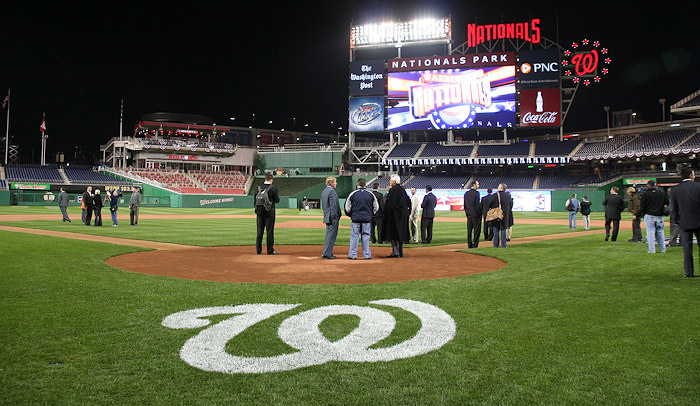 The field at night.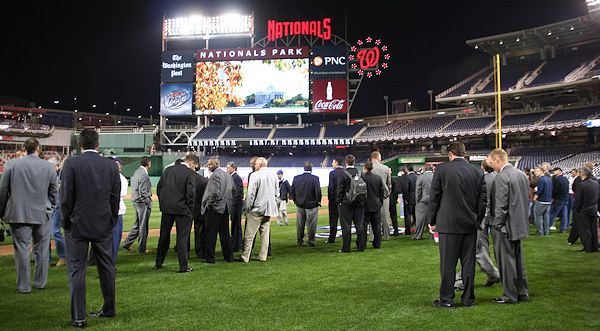 Players watching the scoreboard.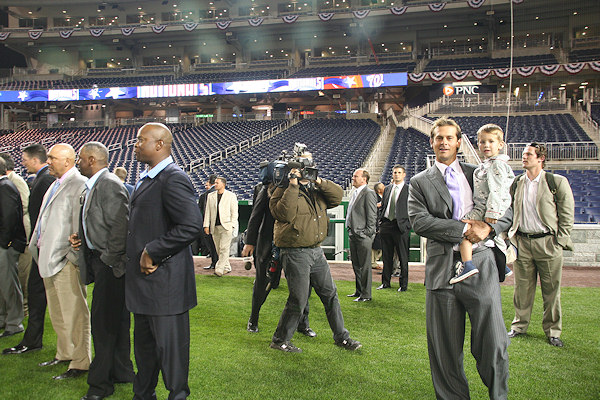 Aaron Boone and his son (right), check out the ballpark along with other players.
More looking at the scoreboard.
Kasten, Bowden, Acta, and Lerner looking the wrong way.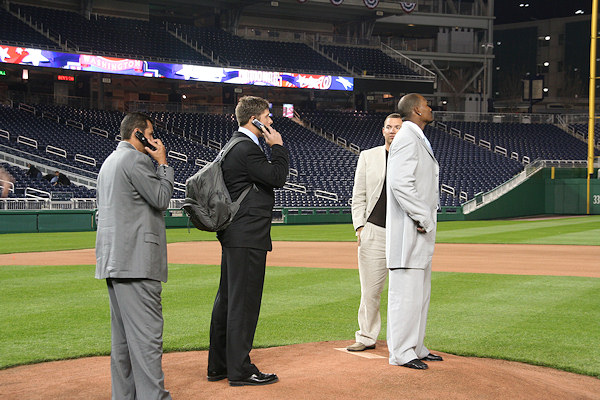 'Check it out, dude, I'm on the pitcher's mound.'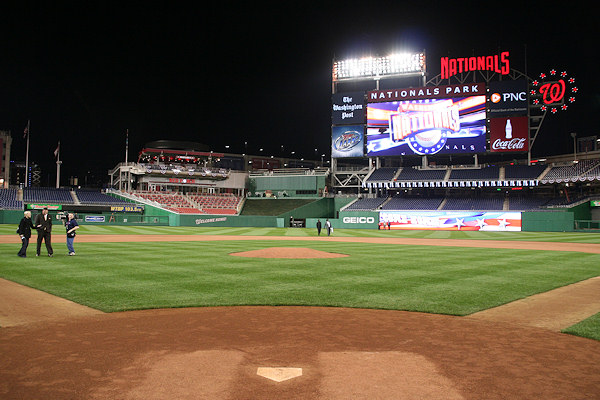 The view from home plate.
Just behind the Nationals dugout, now with its welcome sign painted (and cupholders installed!).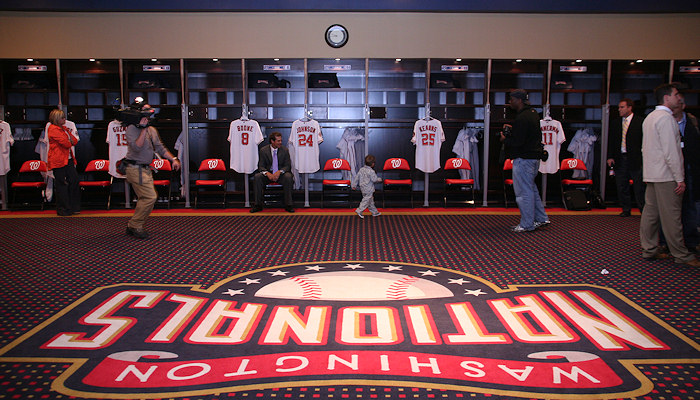 In the clubhouse, with Aaron Boone and son providing entertainment.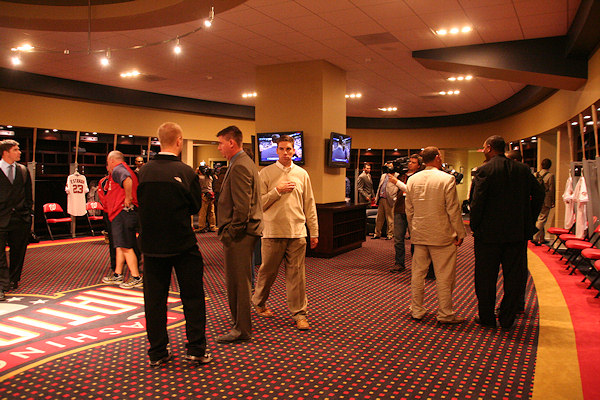 Milling around the new digs.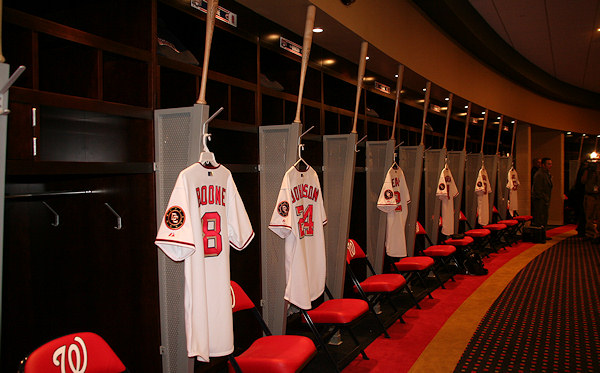 The lockers, ready for their owners.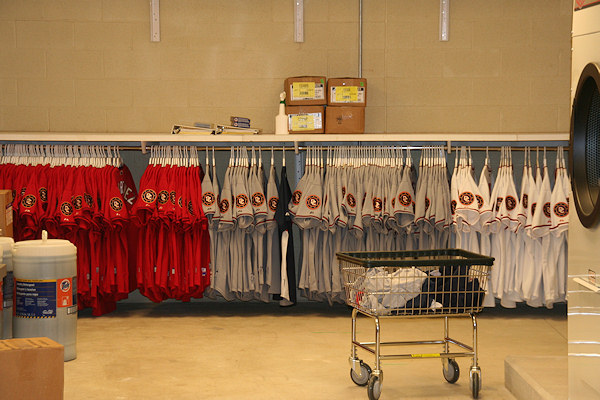 I'm sorry, I just couldn't resist. This is the laundry room.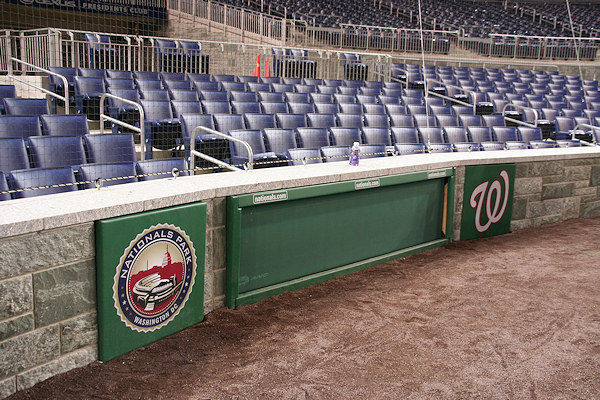 The stone wall behind home plate.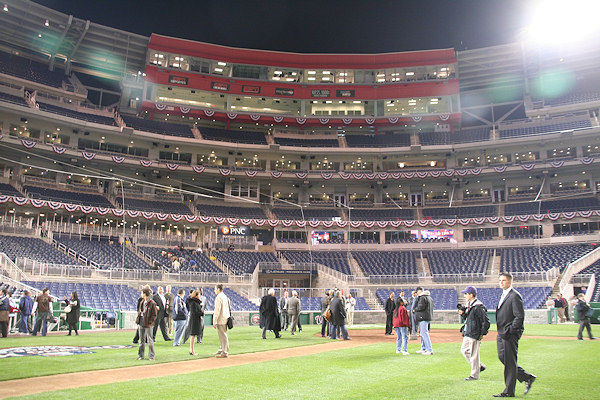 Looking up at the stands behind home plate.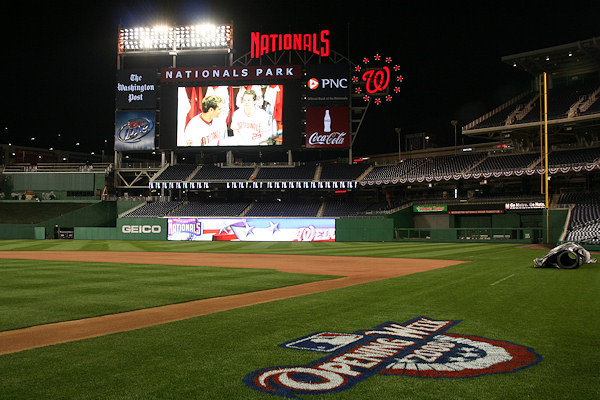 Yet another scoreboard photo, along with the 'Opening Week' logo.
Looking toward the third-base line for a change.