List of all Event Photo Galleries
March 27, 2008 Media Tour Part 1 - Some Interior Photos
On March 27 the media was invited to tour the Strike Zone area for kids and to sample some of the ballpark food offerings. These are general interior photos; see page 2 for Strike Zone and concessions.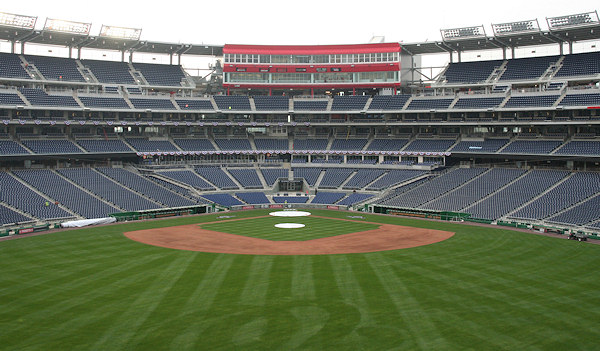 Looking at the field from the standing area above the batter's eye between the scoreboard and the Red Loft in straightaway centerfield.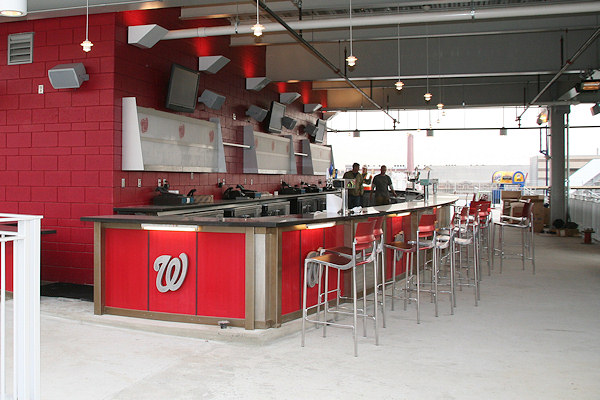 The bar at the Red Loft.
Zooming in to check out the bunting hung above the PNC Diamond Club.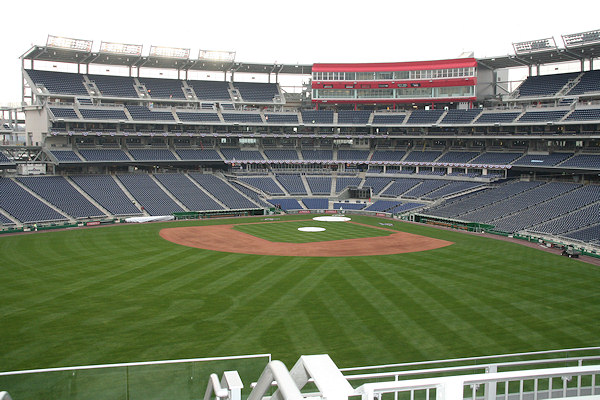 The view from the Red Loft. (Taking with a somewhat wide-angle lens, so the field looks further away than it actually is.)

A stitched-together panorama showing the view from the Red Loft. The wide-angle lens and the morphing make the field size and distances look very distorted. (
see a much larger version
).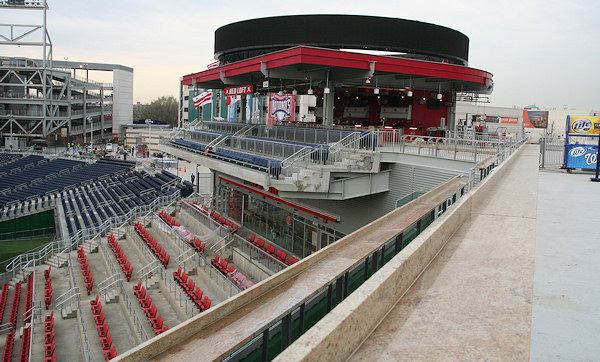 Looking at the Red Loft (and the Red Porch beneath it) from the area above the batter's eye. And no, there's no longer going to be a baseball up on top of the restaurant roof (though eventually there will be some sort of installation up there). The next person who asks me about the baseball will have their ballpark privileges revoked.
Banners being hung in the Red Porch restaurant.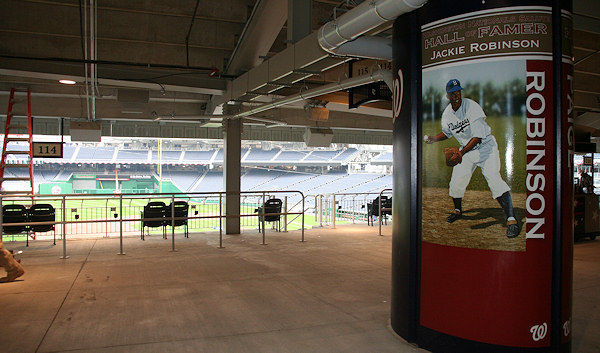 Artwork saluting the stars of the game has now been added to the pillars on the main concourse.
Another Hall of Famer.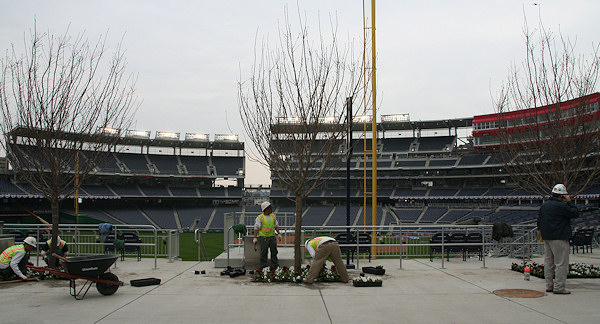 Workers planting pansies beneath the cherry blossom trees in left field.
A close-up of the cherry blossom trees, showing the buds. These are Kwanzaa cherry trees, which will bloom during the second week in April (during the first home stand).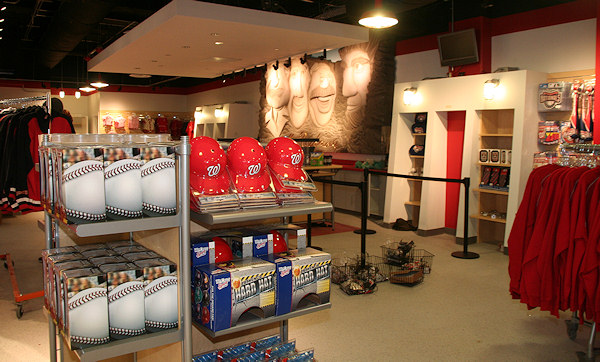 A first peek inside the Team Store.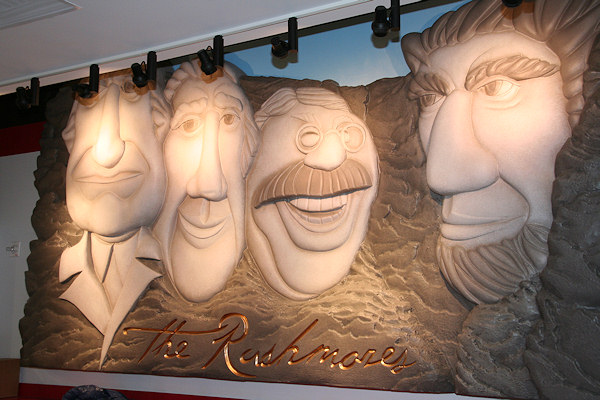 The Presidents!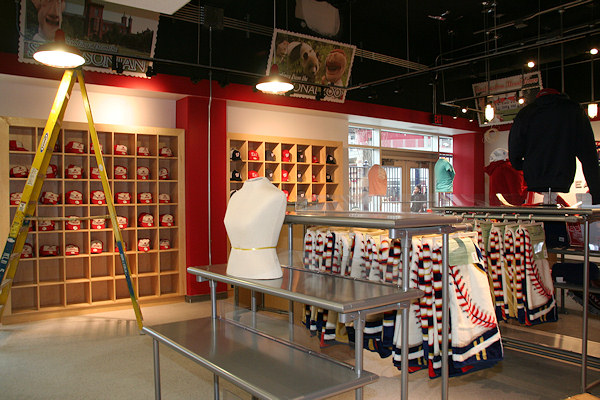 No shortage of items in the store.
The Red Porch, Red Loft, and the scoreboard. The five small flags on the pole at the top of the stairs show the standings in the National League East.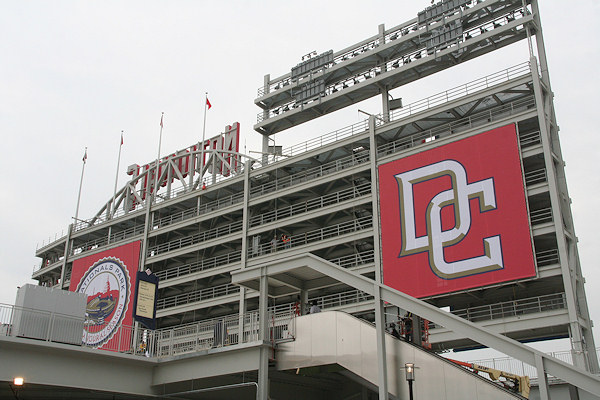 Banners being hung on the backside of the scoreboard, with two more still to be put up.