List of all Event Photo Galleries | Nationals Park Information and Photos
First Baseball Game at Nationals Park
George Washington University vs. St. Joseph's University
Part One
March 22, 2008
The public using the Center Field Gate for the first time.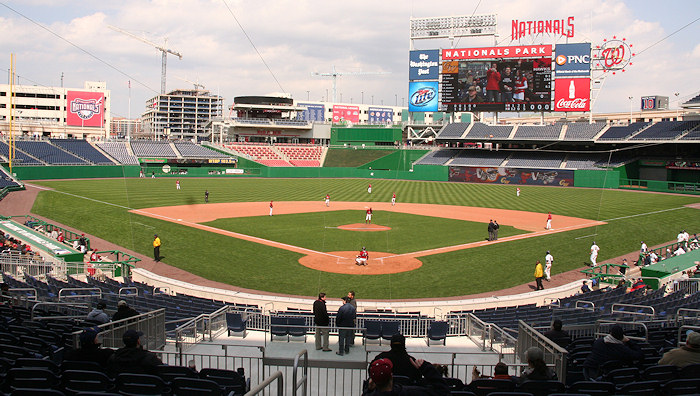 Looking at the field from the Diamond Club level, with St. Joseph's on the field.
The scoreboard, with all parts now added.



A wide-angle lens view from foul pole to foul pole (please note that distances are distorted because of the lens angle).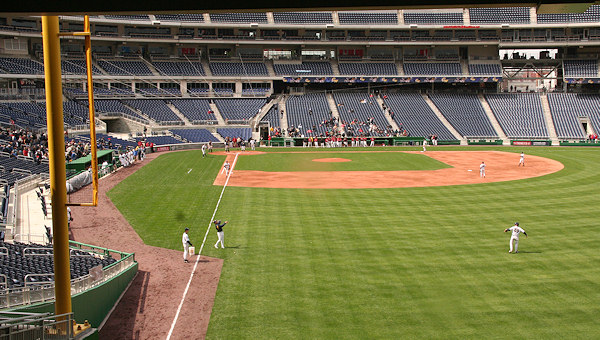 A close to actual-size view of the field from section 136.
A peek from section 143, showing the small crowd that was allowed to attend the game.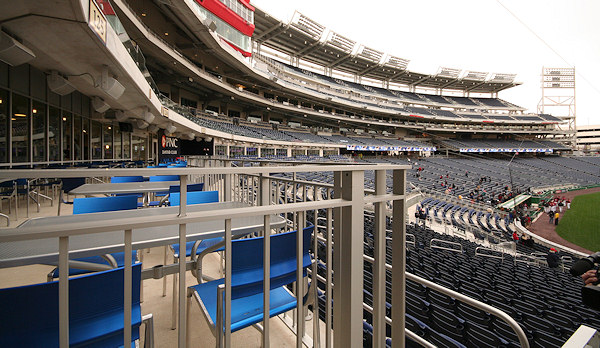 Tables on the PNC Diamond Club porch, above home plate.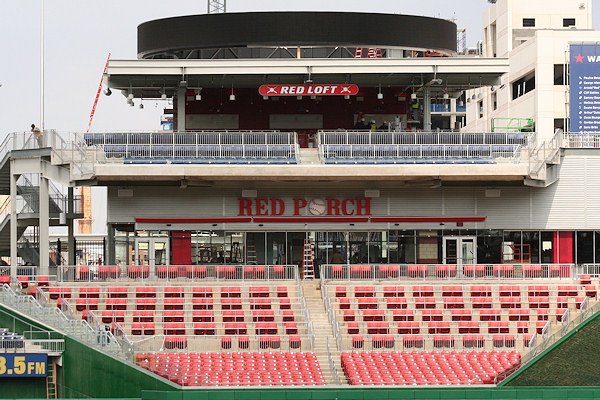 The Red Porch restaurant and its mate, the Red Loft bar, with a ribbon display board on top (the big baseball shown in the renderings on top of the restaurant has been scrapped).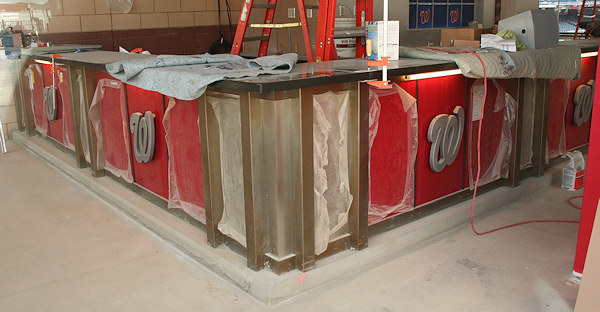 A first peek at the bar on the ground level of the Red Porch, facing the Center Field Plaza.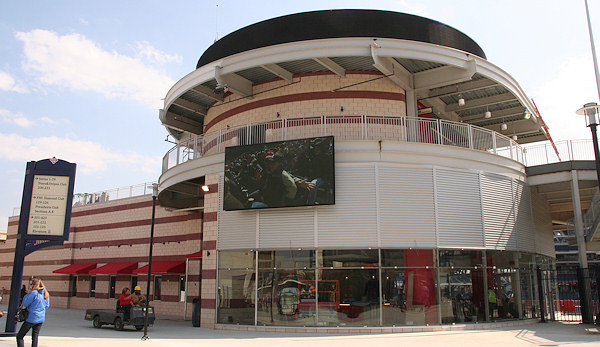 The backside of the Red Porch, seen from the Center Field Plaza.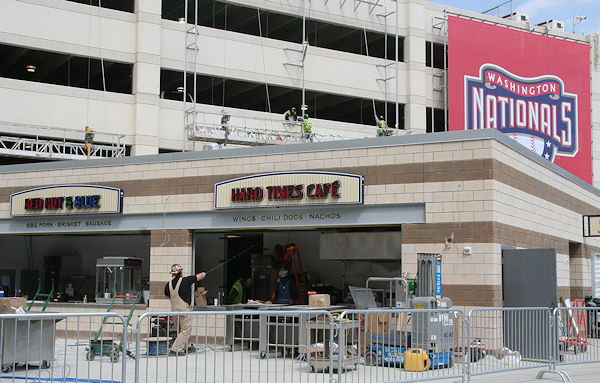 Lines will be long at the Red Hot & Blue and Hard Times Cafe windows behind left-center field (the western garage is at rear).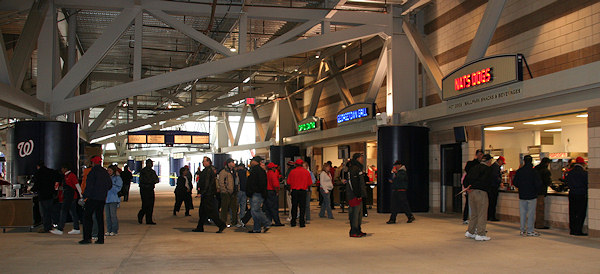 Although many of the concessions weren't operating yet, the ones that were drew a decent business.
One of the concession kiosks on the field side of the main concourse.

More small concession stands, and the wide-open main concourse.

Fans looking at the field from the Center Field Plaza (sections 102 and 103).
The cherry blossom trees in left-center field, which need to get a move on to be blooming soon.