List of all Event Photo Galleries
Nighttime Visit to the Ballpark
March 19, 2008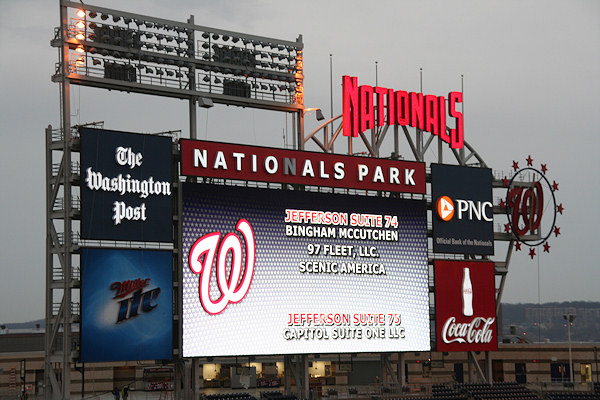 The scoreboard, not quite completely lit up.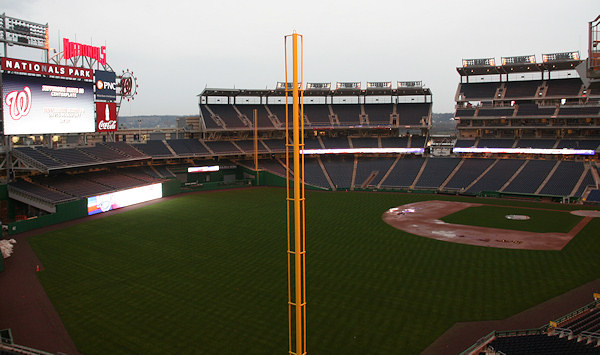 Foul pole to foul pole.
Flags posted along First Street by the Capitol Riverfront Business Improvement District.
Bike racks on N Street.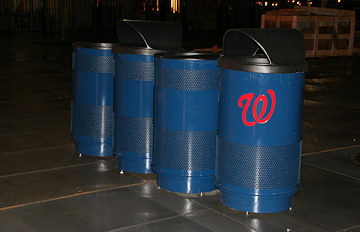 Nationals-brand trash receptacles.
The Red Porch, and its Red Loft.

Mmmm, fried food.

Mmmm, barbeque.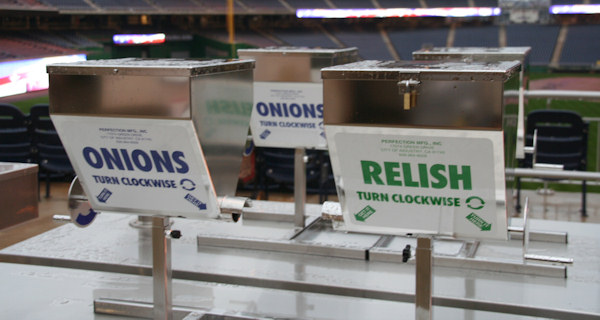 Fixins.
The Red Porch at night.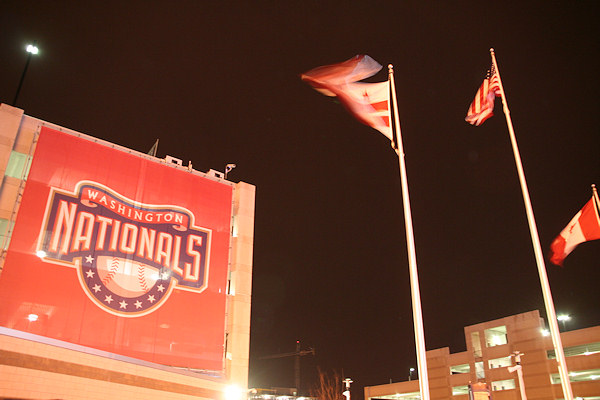 Banner on the western garage, with the DC, US, and Canadian flags.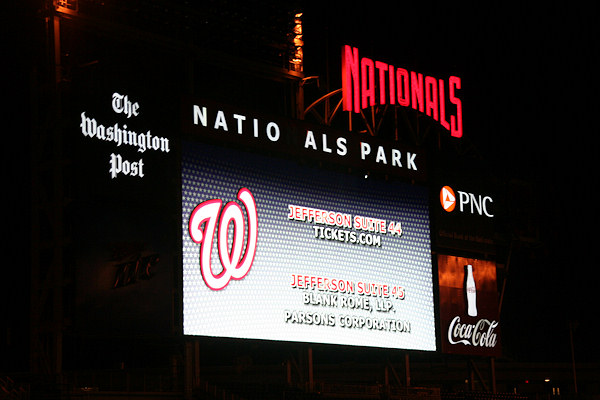 The scoreboard, partially lit.