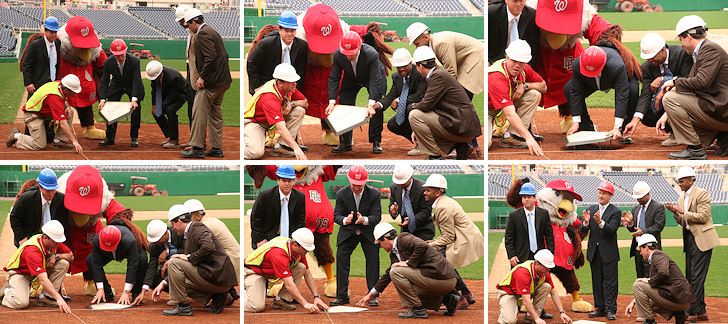 Home plate installed.
A close-up.
Admiring their handiwork.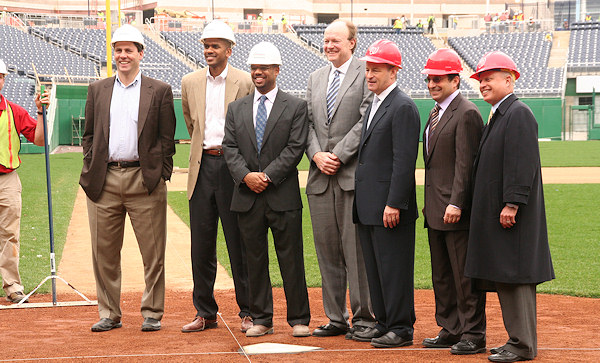 Officials from the Sports and Entertainment Commission and the Nationals celebrate--Vince Morris, Gregory O'Dell, Matthew Cutts, William Hall, Stan Kasten, Robert Tanenbaum, and Mark Lerner.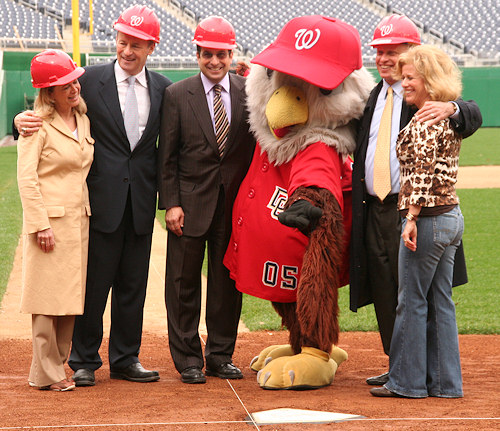 Members of the Lerner family celebrate.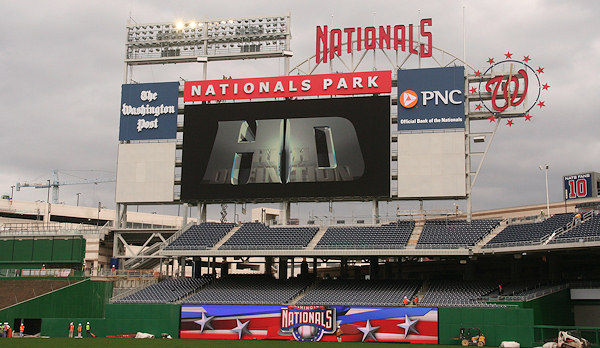 The scoreboard announcing itself. It is 4,811 square feet in size, measuring 102 feet by 47 feet.

A view from the Presidents Club.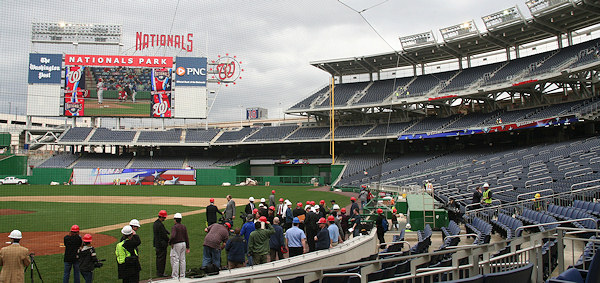 The ribbon boards were on display, too.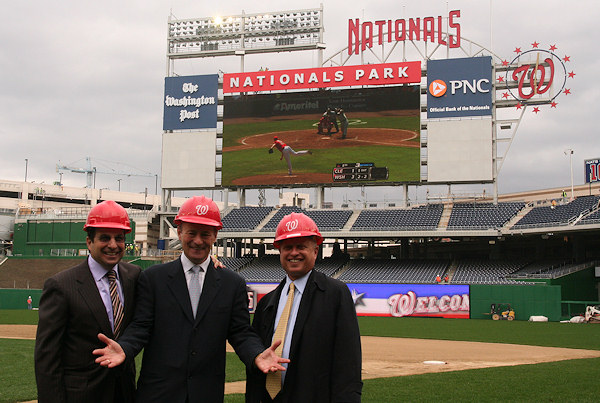 Robert Tanenbaum, Stan Kasten, and Mark Lerner.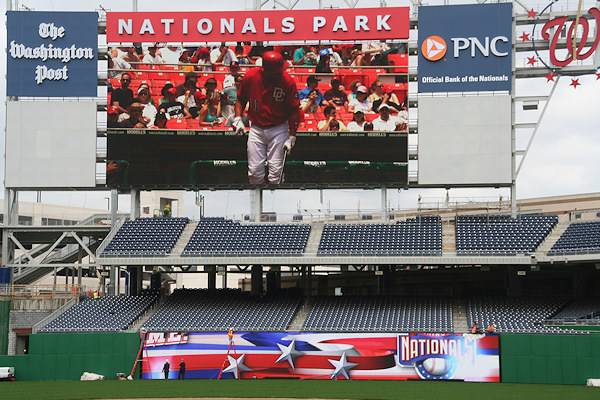 To get an idea of the size of the scoreboard, look at the people down at field level.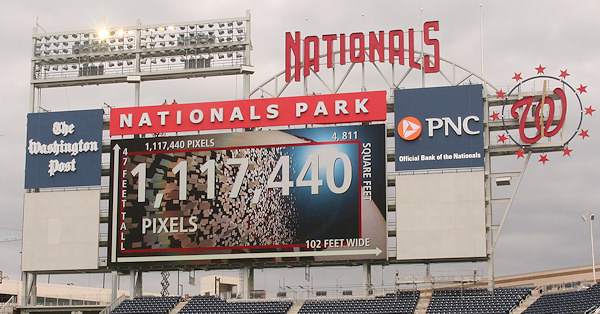 Answering the question, "What are the scoreboard's dimensions?"

Stan Kasten (in the red helmet) gets up-close-and-personal with the out-of-town scoreboard.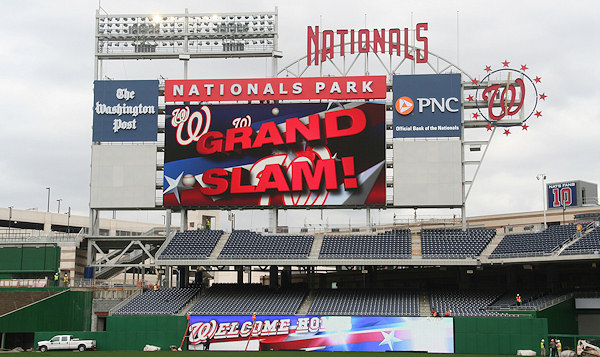 Testing the graphics.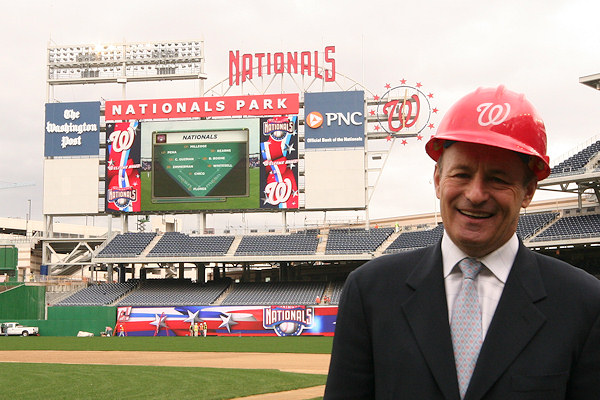 A man and his scoreboard.
Home plate installed, and the scoreboard ready to welcome the fans.