List of all Event Photo Galleries
A Trip Around the 11th Street Bridges Project
Sept. 14, 2012
For more information about the construction, including "before" photos, see my project page.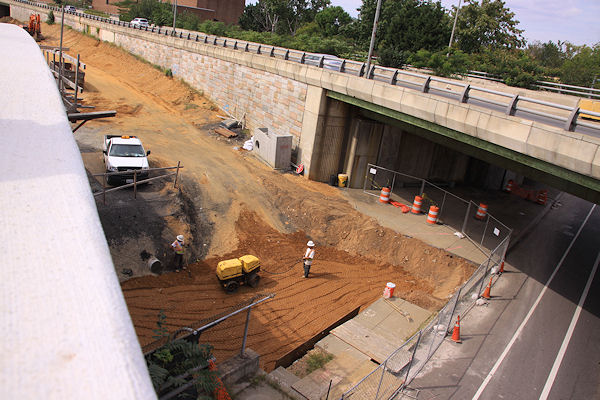 Looking down at the work on the new ramp from 11th Street SE to the westbound Southeast Freeway, which is supposed to open by the end of the year. This will give access to the westbound freeway from the area without having to drive down I Street and Virginia Avenue all the way to the 3rd Street ramp.