List of all Event Photo Galleries
A Trip Around the 11th Street Bridges Project
Sept. 14, 2012
For more information about the construction, including "before" photos, see my project page.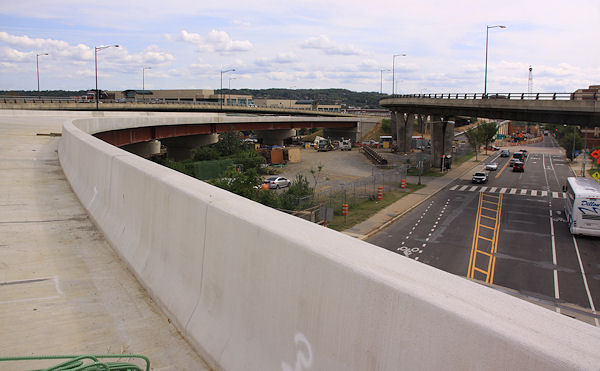 Turning around to look eastward on the new flyover ramp. At far right is the to-be-demolished old two-lane outbound ramp to I-695. The new three-lane outbound flyover ramp will be built in the gap between these two bridges. Traffic to outbound I-695 will temporarily run on this ramp until construction of the new one is completed.