List of all Event Photo Galleries
A Trip Around the 11th Street Bridges Project
Sept. 14, 2012
For more information about the construction, including "before" photos, see my project page.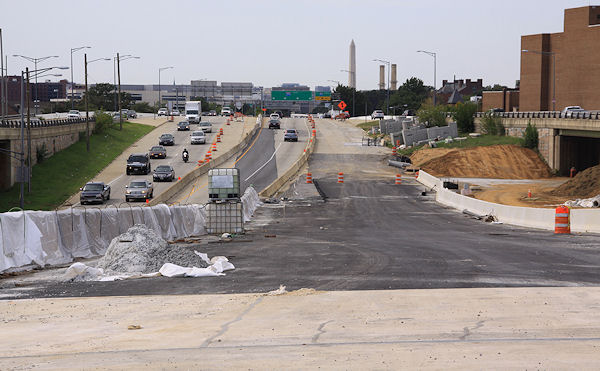 The view to the westbound Southeast Freeway from the almost complete new flyover from the new inbound I-695 bridge. However, once the sunken freeway lanes are closed, traffic currently running to outbound I-695 on the ramp seen at far left will be diverted onto this new flyover, which allows for the demolition of the old two-lane outbound flyover and construction of a new three-lane one.