6 Blog Posts Since 2003
While I keep trying to get myself reacquainted with blogging (a process that clearly is not proceeding smoothly), I'm going to cheat and go with some Tidbits lists every so often, so that at least I can feel like I'm getting the spigot working better, even if it's still sputtering. Also, I have to get used to all these events, specials, and activities, which didn't used to be part of the Near Southeast blogging landscape.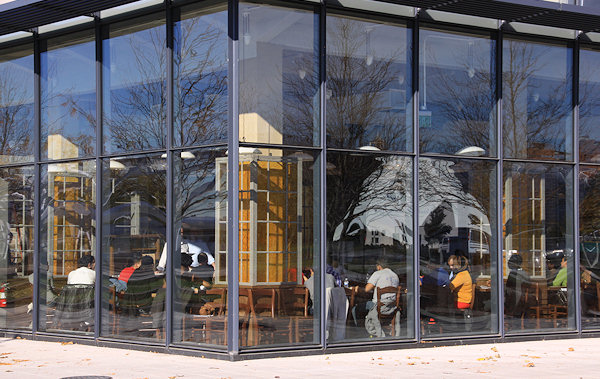 The neighborhood dining options take another leap forward today as
Osteria Morini
officially opens to the public in the southeast corner of the
Lumber Shed
at 3rd and Water in the
Yards Park
. There's
a web site
(though, um,
oops
), and
City Paper has the menu
.
Morini now joins Bluejacket, Buzz Bakery, Nando's Peri-Peri, Park Tavern, and Gordon Biersch on the list of new 'hood eateries in 2013. Morini's next-door neighbor, Agua 301, is under construction, but whether it makes it under the wire as the last opening of 2013 or ends up being the first of 2014 is still up in the air. Morini's sibling
Nicoletta
, which will serve pizza out of one of the retail bays along the Yards Park riverwalk, is expected to open next year.
What say you about the Morini menu?
UPDATE: And I guess I should have thought to include a small memory of what the exterior and interior of the Lumber Shed used to look like:
With the news that the window coverings had come off of the
Osteria Morini
space in the
Lumber Shed
, I went racing down there with hopes of pressing my camera up against all that glass to get some photos of the opening-any-minute-now restaurant from Chef Michael White. Alas, I arrived during training, and so was THWARTED (because I'm way too shy to have just gone ahead and taken the up-close shots with 40 people staring at me).
The restaurant is expected to open next week, perhaps the 19th or the 20th, but at this point we know it will open when it opens.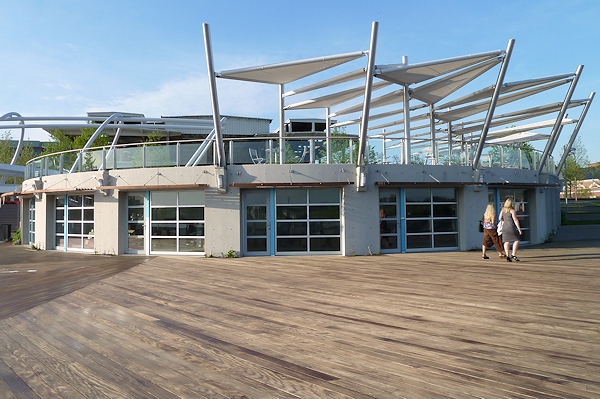 Thanks to a small tidbit on the notice of a liquor license application by
Osteria Morini
for its coming location in the
Lumber Shed
at the
Yards Park
, I can pass along that Morini's chef Michael White will also be bringing his
Nicoletta
pizza/pasta carryout and delivery operation to one of the small retail spaces built into the park's overlook, on the boardwalk near the pedestrian bridge.
Though the boardwalk retail spaces have been envisioned as housing "seasonal" offerings, Nicoletta will be a year-round tenant. The space Nicoletta will occupy is about 250 square feet, so it will have no interior seating, but it will have outdoor seating in the warm months.
Nicoletta is expected to open a few months after Morini, which is still targeting a late summer debut. So, it could be by late fall or by the end of the year, while keeping in mind that restaurant target dates are often a bit fluid.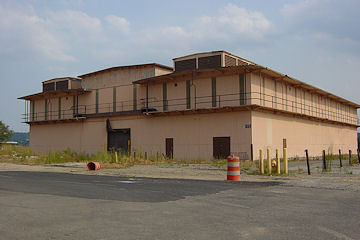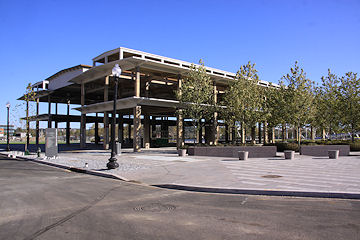 Look for fences to be going up around the structure by the end of this week, with actual construction activity probably beginning by early July.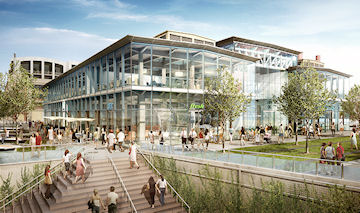 The first tenant for the
Lumber Shed building
at the
Yards Park
has just been announced by Forest City: the Italian restaurant
Osteria Morini
, by New York City chef Michael White. It will be a 4,250-sq-ft space, and is expected to open in the summer of 2013.
Osteria Morini currently has two locations, in Soho and Bernardsville, New Jersey, and is described in Forest City's press release as a "mid-priced, casual restaurant with lunch and dinner menus featuring innovative pasta dishes, grilled meats, fish and regional specialties."