List of all Event Photo Galleries
Canal Park Groundbreaking Ceremony
August 31, 2010
Mayor Fenty, Tommy Wells, and associated bigwigs assembled to break ground at
Canal Park
, scheduled to open in the fall of 2011.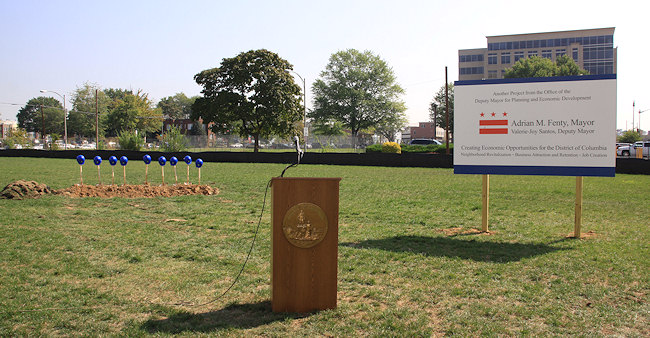 Waiting for the ceremony to get underway at Second and M Streets, SE.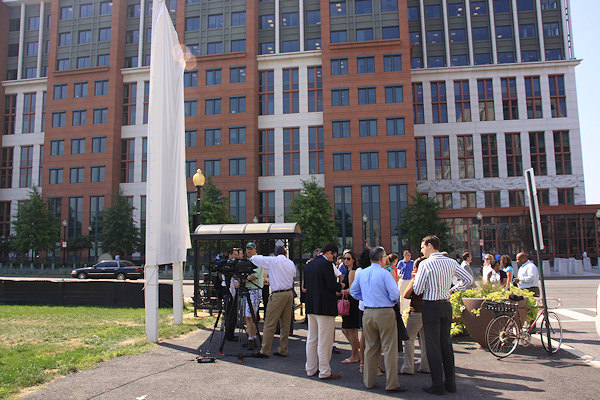 Early arrivals huddling in the shade.
Mayor Fenty, Christopher Smith of W.C. Smith (who has been instrumental in getting Canal Park built), and Ward 6 council member Tommy Wells.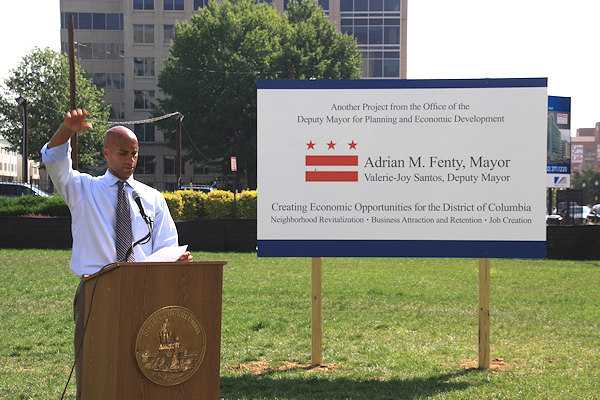 Mayor Fenty tells the crowd about the $20 million the city has spent on parks during the past few years (also mentioning
Diamond Teague Park
and the soon-to-open
Yards Park
).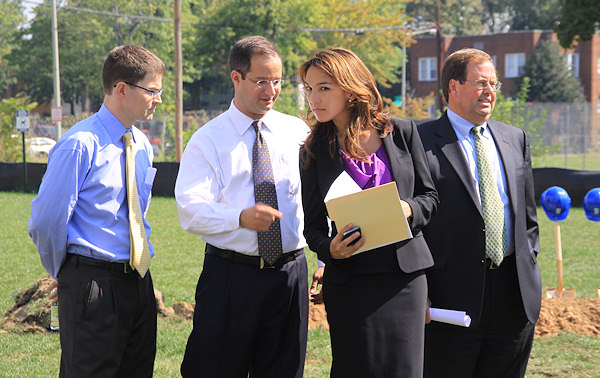 Chris Vanarsdale of the Canal Park Development Association, Steven Segal of the Deputy Mayor's office, Deputy Mayor Valerie Santos, and Chris Smith.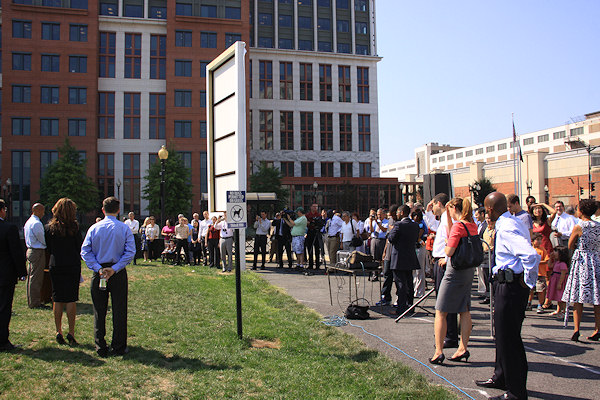 A big crowd was on hand for the festivities.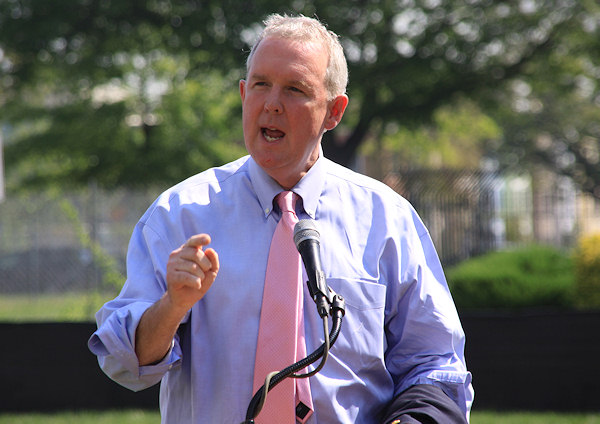 Tommy Wells talks up how great Canal Park will be, with its many amenities, including an ice-skating rink, which sounded very good on such a hot day.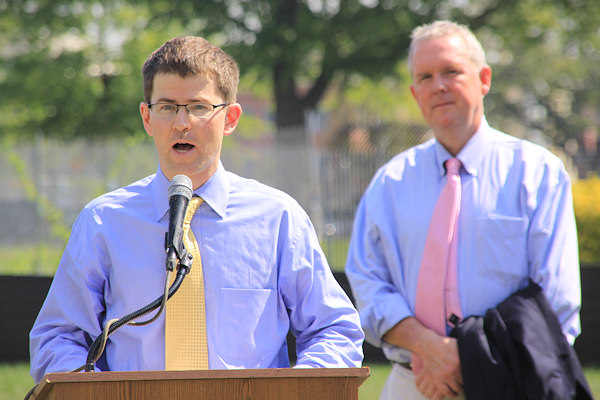 Chris Vanarsdale, who has guided the development of the park for the past few years, addresses the crowd.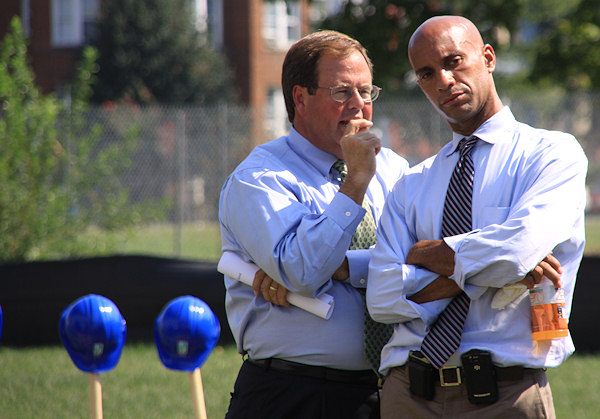 Chris Smith and Mayor Fenty having a chat.
Mayor Fenty and Tommy Wells prepare to unveil the new sign at Second and M.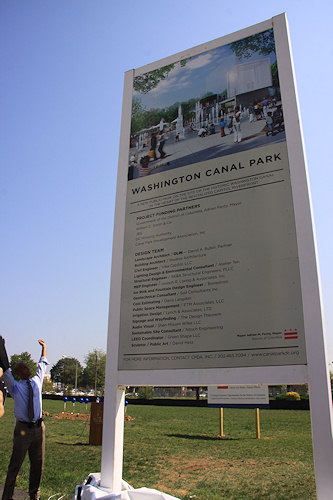 Ta-da!
High five!
The bigwigs pose with the sign.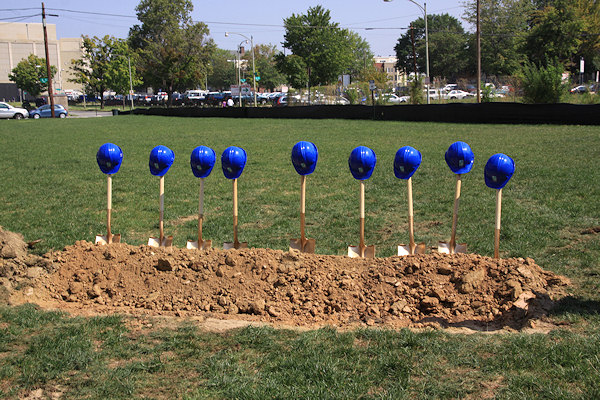 Time to break the ground.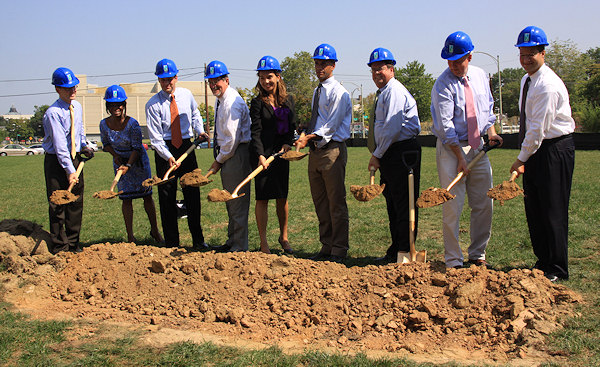 Ready....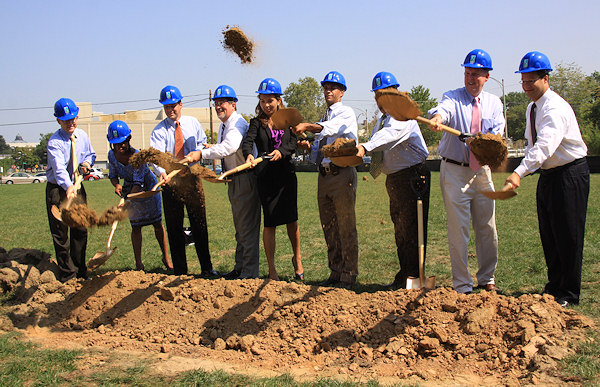 Go!