List of all Event Photo Galleries
Opening of Yards/Teague Connector Bridge,
November 22, 2011


A ghastly weather day did not deter the city and Forest City Washington from holding their dedication ceremony for the new 627-foot-long, 20-foot-wide pedestrian bridge connecting the
Yards Park
and
Diamond Teague Park
, across from
Nationals Park
. For more about these photos and this project, see the
accompanying blog post
.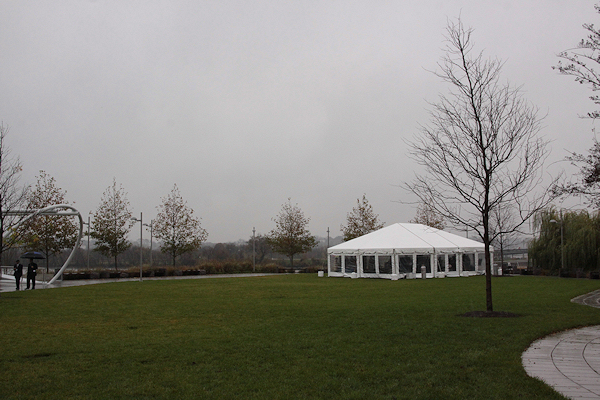 A lovely day for an outdoor ribbon cutting.
The bridge, awaiting its dedication, looking from Yards Park toward Diamond Teague Park and the Nationals' stadium.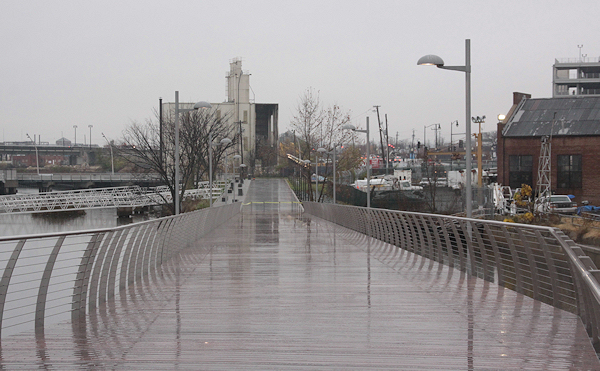 Walking west on the bridge, toward Diamond Teague Park. The concrete tower at Florida Rock is actually undergoing demolition in this photo.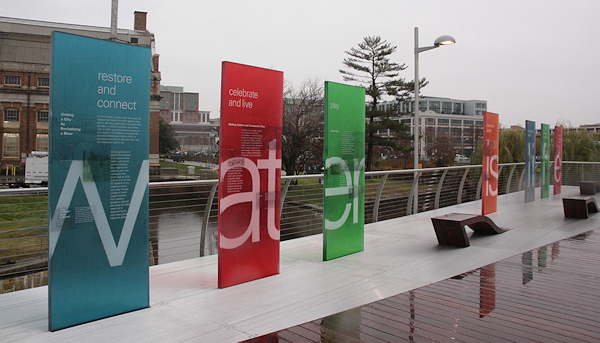 DC Water's informational displays.
On final approach to the Yards Park, with the Navy Yard and Display Ship Barry at right.
A lovely day for a walk on a boardwalk.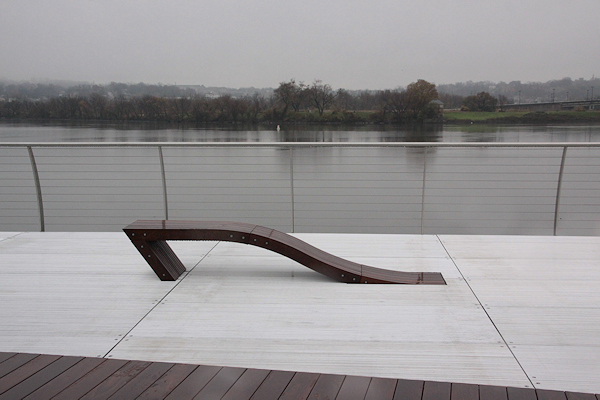 A bench for pondering the Anacostia River, and Poplar Point.
The (somewhat zoomed) view across to downtown Anacostia.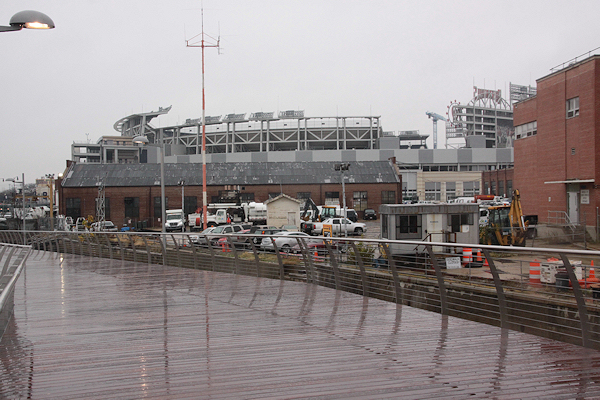 Looking at Nationals Park, behind the lovely DC Water facility.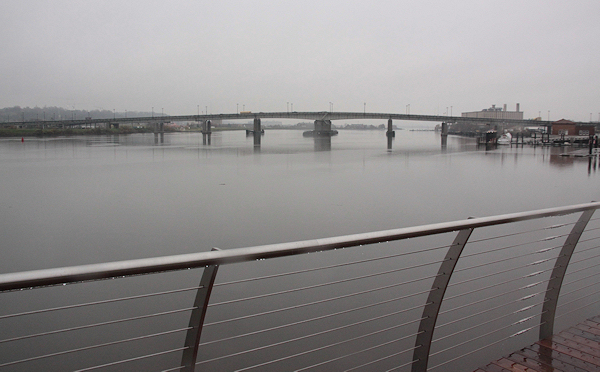 The Douglass Bridge.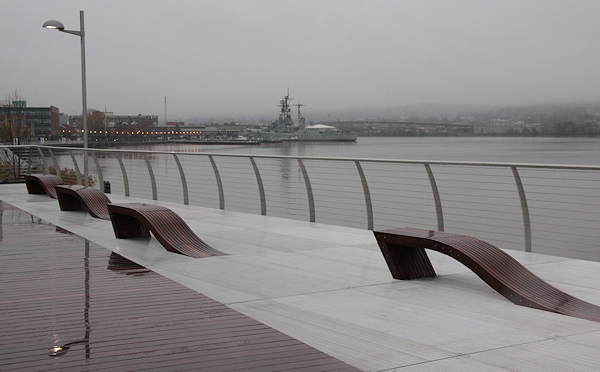 Benches for pondering the Navy Yard and the Display Ship Barry.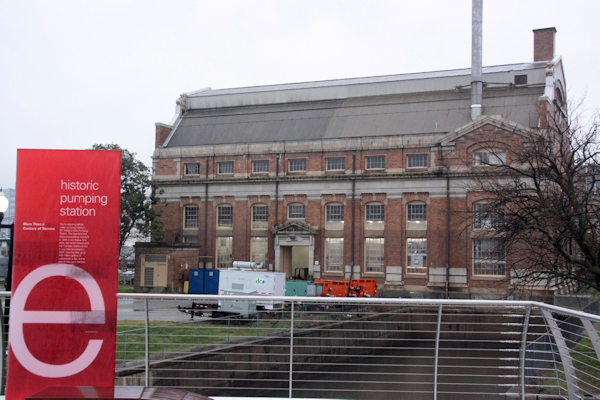 The historic DC Water Main Pumping Station building.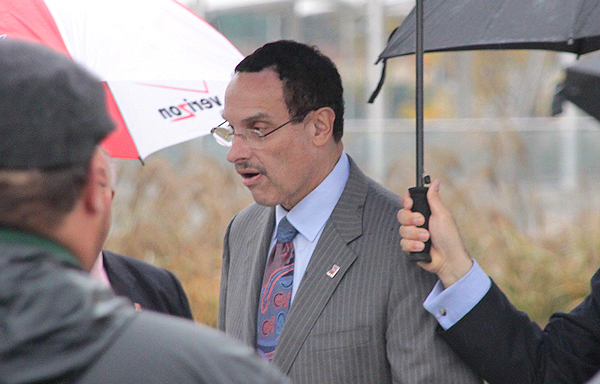 Mayor Gray.
DC Delegate Eleanor Holmes Norton arriving.
Alas, I wasn't able to hang around for the actual cutting of the ribbon.