List of all Event Photo Galleries
Yards/Teague Connector Bridge Sunny Day Reshoot,
November 25, 2011


At the Yards Park entrance to the bridge, looking westward. Nationals Park is at far right.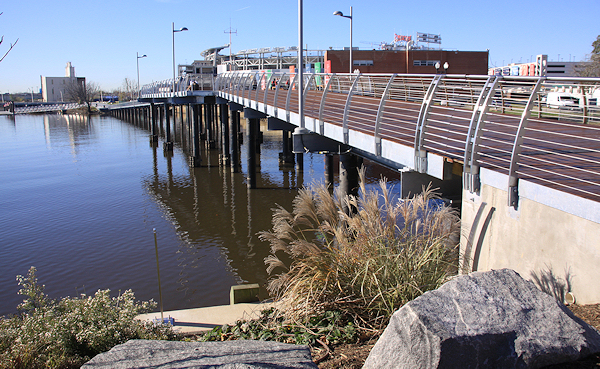 The water side of the bridge, as seen from the Yards Park.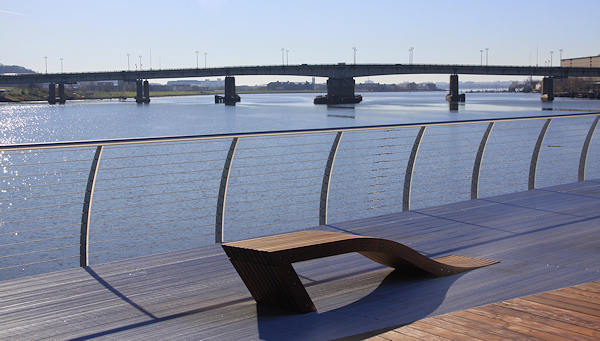 One of the bridge's benches, looking at the Anacostia River and the Frederick Douglass/South Capitol Street Bridge.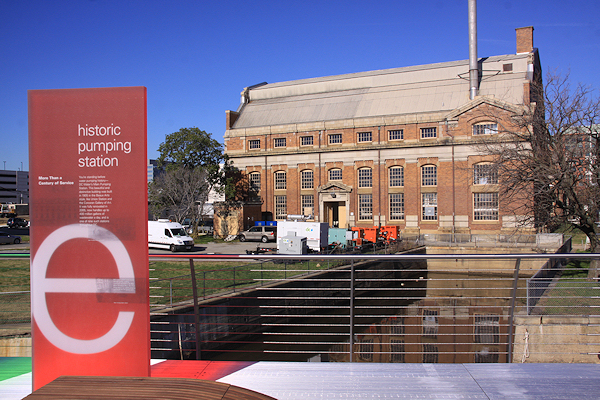 DC Water's historic Main Pumping Station, built in 1905 and still operating.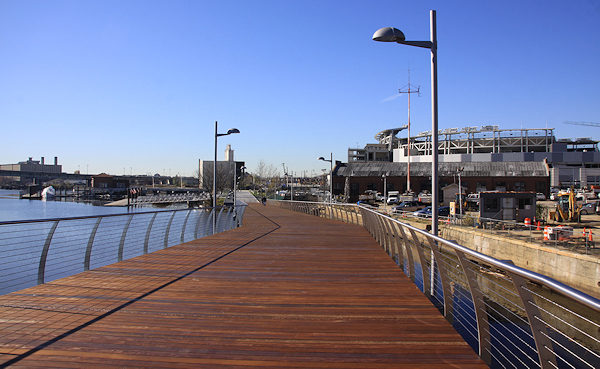 At the crest of the bridge, now sloping downward toward Teague Park and Nationals Park.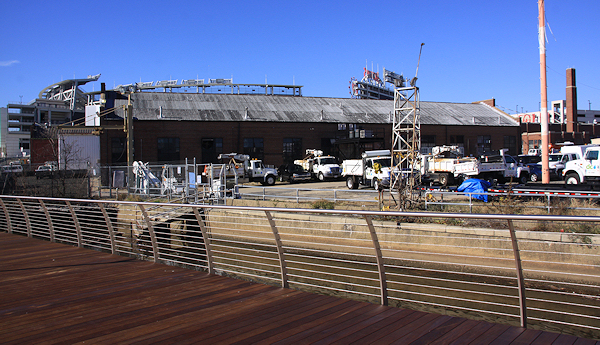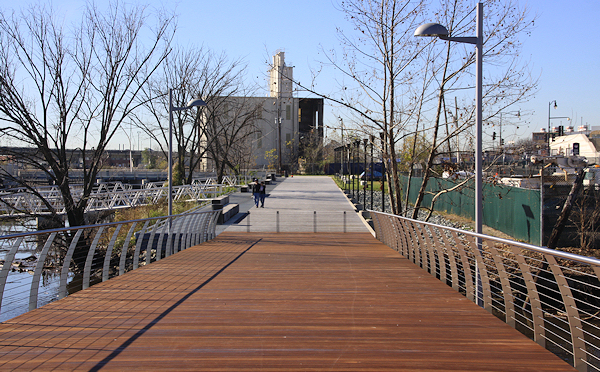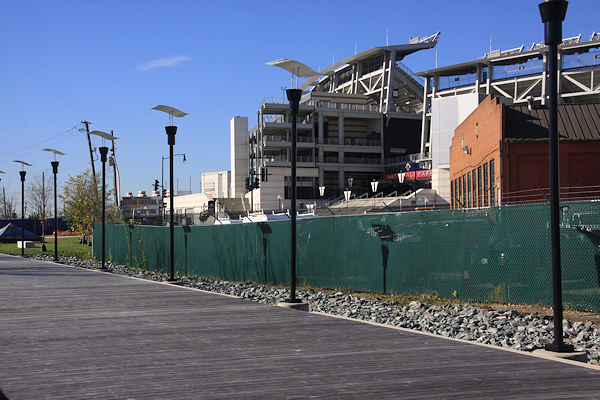 Nationals Park as seen from the Teague boardwalk. The red sign marks where the stadium's Grand Staircase brings visitors to the First Base Gate, easily accessed from this park just across Potomac Avenue.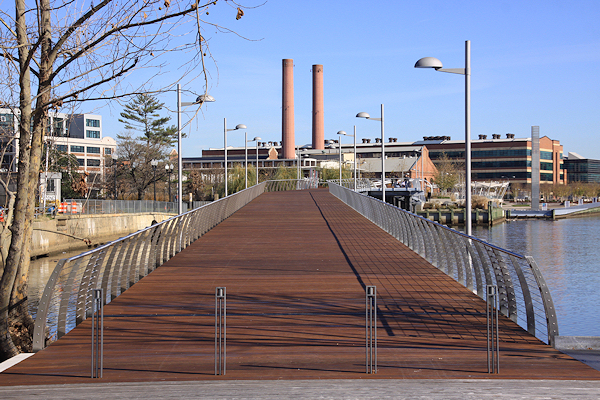 Now turning back at Diamond Teague toward the Yards Park.
But first, looking at the bridge's south side, and the expanse of the Riverwalk's stretch along the Anacostia shoreline, including the Navy Yard in the distance. (The Display Ship Barry is hidden behind the tree branch at upper right.)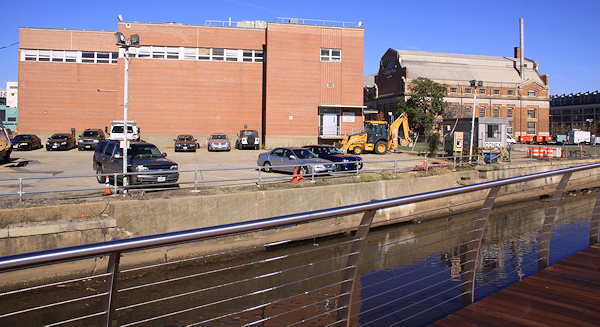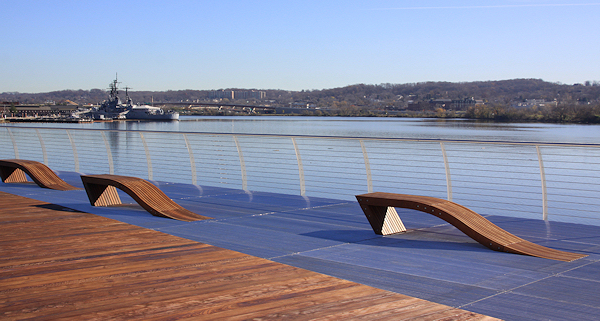 Benches with lovely views of the river, the Display Ship Barry, and Poplar Point.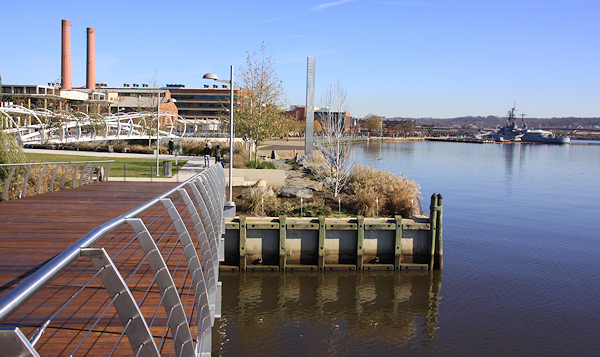 Arriving back at the Yards Park, and looking at the waterfront from the Yards to the Navy Yard.