List of all Event Photo Galleries
Trapeze School About to Open
February 25, 2010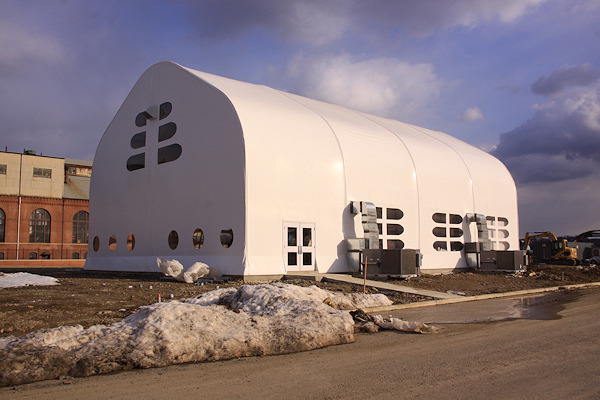 Ice Station Zebra, better known as the Trapeze School New York's new Washington location, on Fourth Street, SE south of Tingey Street, in the Yards, just one block north of the Anacostia Riverfront.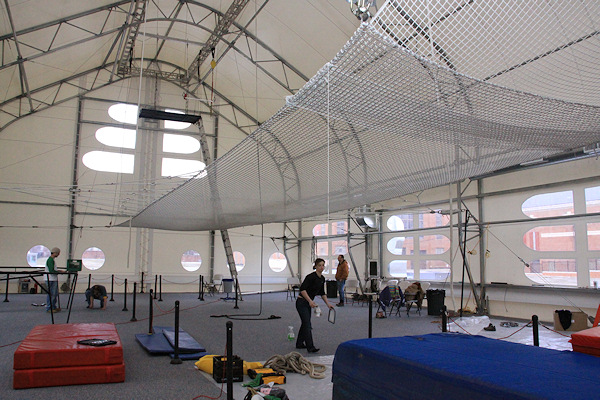 Putting the finishing touches on the interior, the afternoon before the start of classes. The net is nine feet above the floor, and the platform (the black spot by the top window) is 23 feet up.
The bar.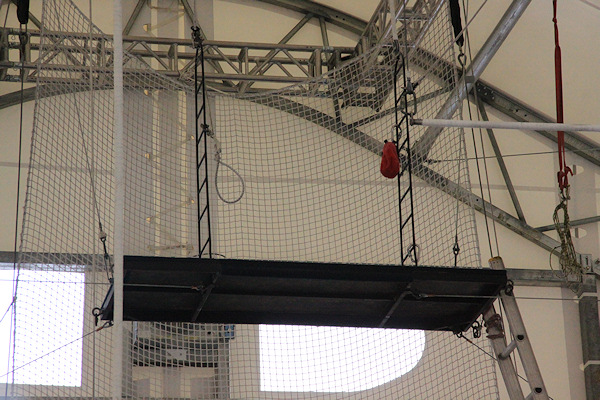 The platform.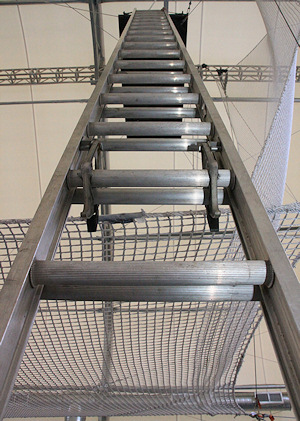 The ladder to the platform.
Rewrapping the bar, which is done every day or so.
Another wide view, from underneath the net. (But no walking under the net during class!)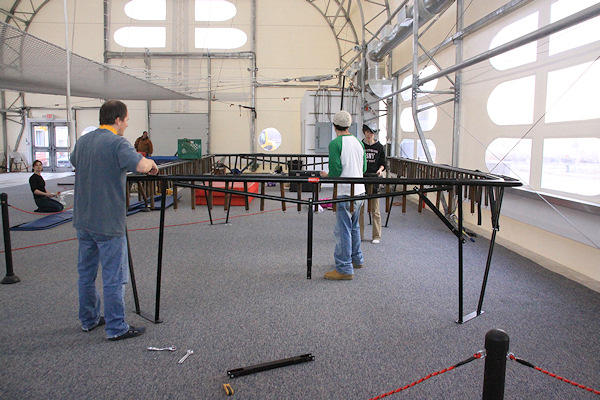 Putting together the trampoline.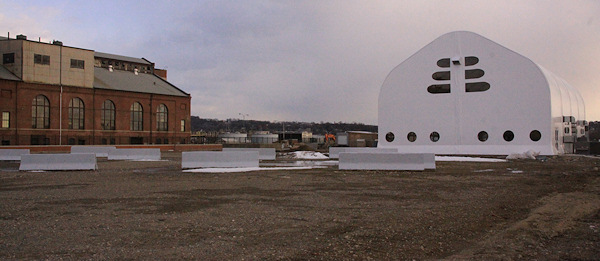 In May, outdoor classes will begin on the open lot just north of the tent.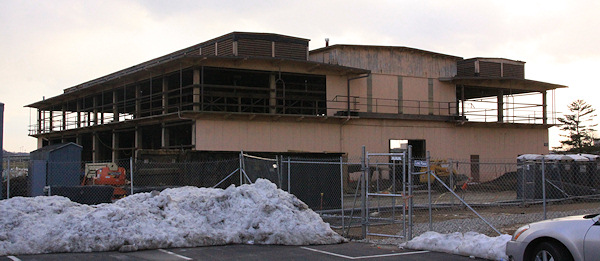 Bonus! A view across the street of the terra cotta corrigated tin skin being removed from the old Lumber Shed at the
Park at the Yards
.