List of all Event Photo Galleries
A Boatride from Diamond Teague
April 10, 2010
The BID invited residents (and blogger hangers-on) on a "Cherry Blossom Cruise" from Diamond Teague Park out onto the Potomac and back on April 10. Here are some photos from what was a gorgeous spring day.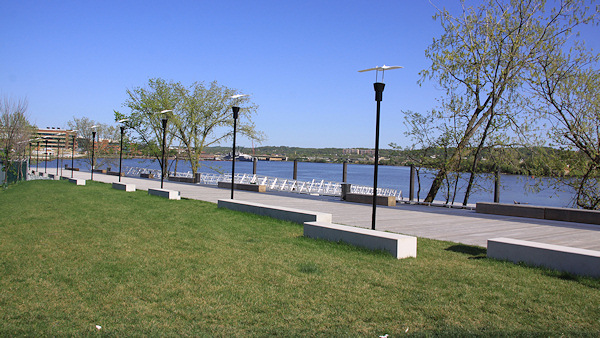 Looking at Teague Piers and the ballpark as the boat pulls away.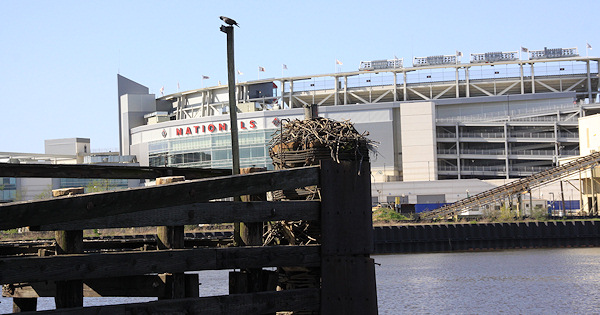 An osprey nest on one of the piers of the Douglass Bridge.

The ballpark, and its famous neighbor.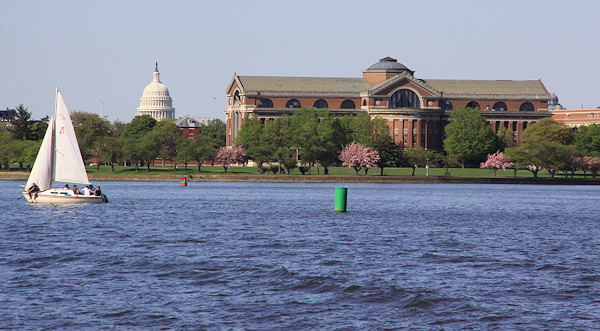 No, I did not shut my eyes once we left Southeast. Here's Ft. McNair, the Capitol, and some recreators.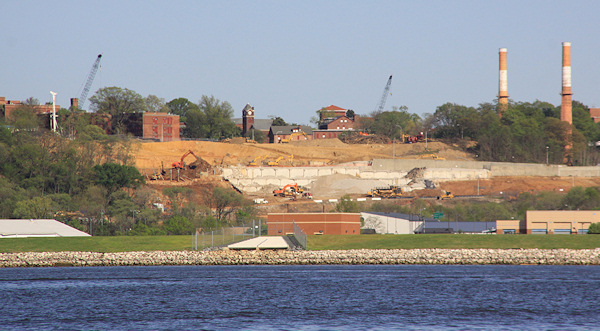 Construction on the St. Elizabeth's site, where the Department of Homeland Security will be moving to. Take a good look, because you'll rarely get to see inside their conclave once they arrive.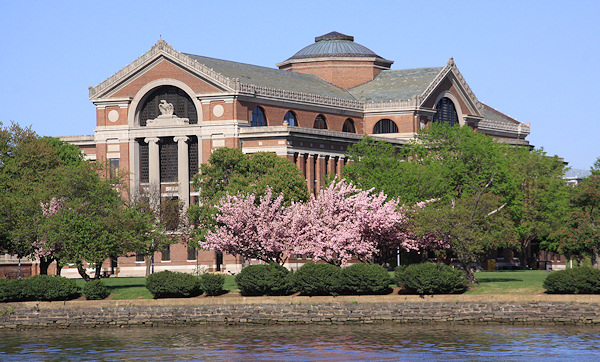 Another Ft. McNair view.
The Southwest Waterfront version of the Painted Ladies--housing at Ft. McNair.

The Southwest Waterfront.

On a clear day you can see ... from the Washington Monument to the National Cathedral.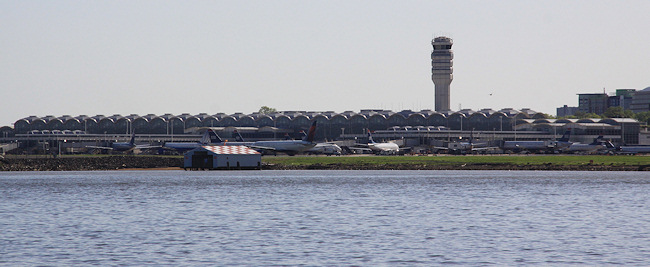 A bad-light shot of National Airport.
Heading back toward Near Southeast, with a neighbor making tracks to get out of the way.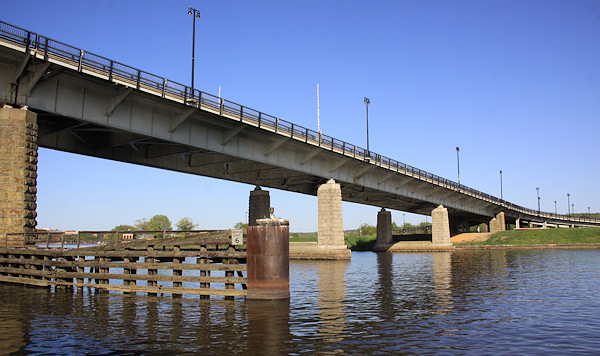 Ah, spring, when late afternoon sun can make even an utilitarian structure like the Douglass Bridge look nice.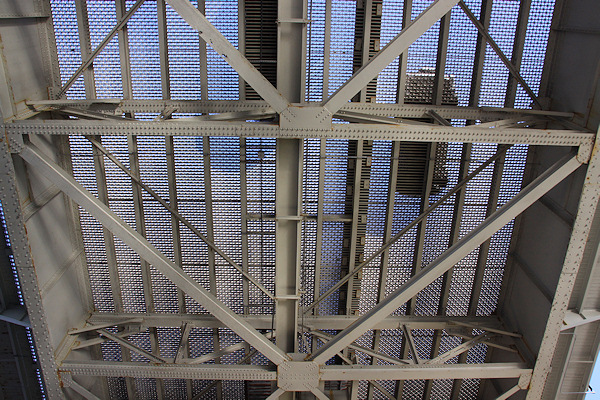 Under the bridge.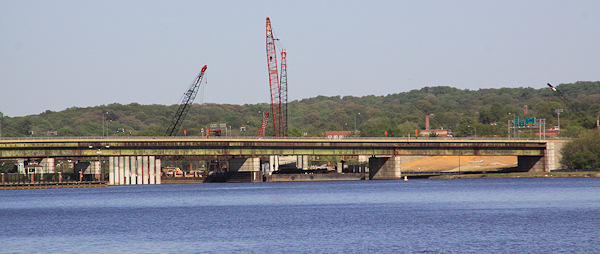 A nice illustration of the different architectural approaches to public infrastructure buildings, with WASA's two pumping station buildings side by side.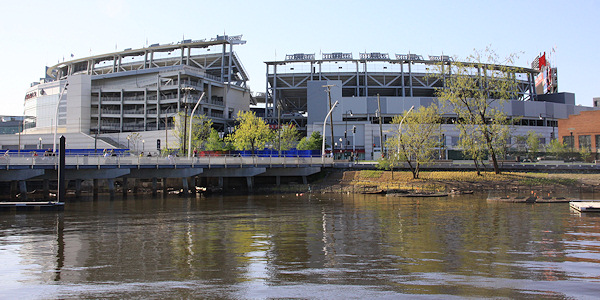 Another view of Nationals Park, this time from the eastern side of Teague Piers, as the boat trip was coming to an end.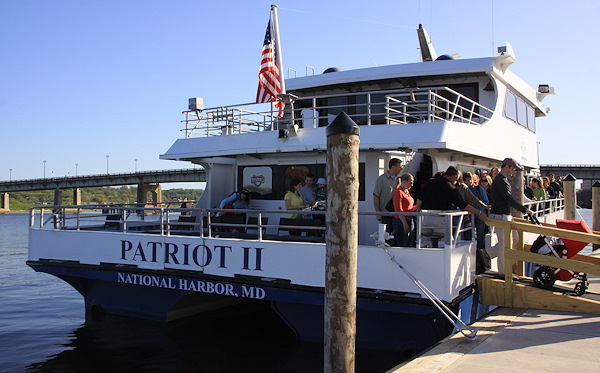 The Patriot II.