List of all Event Photo Galleries | Nationals Park Information and Photos
First Major-League Game at Nationals Park, Nationals vs. Orioles Exhibition
Part One -- Arrival/Batting Practice
March 29, 2008
Page 1 - Arrival/Batting Practice
Page 2 - Pre-Game Ceremonies
Page 3 - Field Shots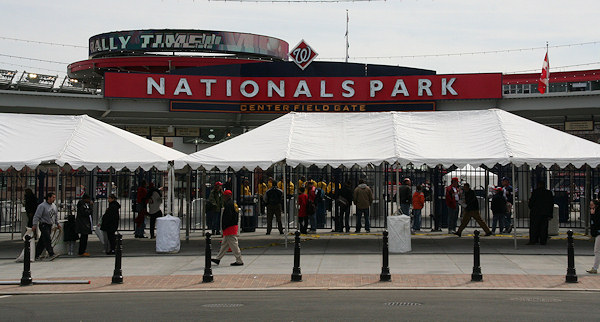 The Center Field Gate at Half and N, about 20 minutes before the 3 pm opening time.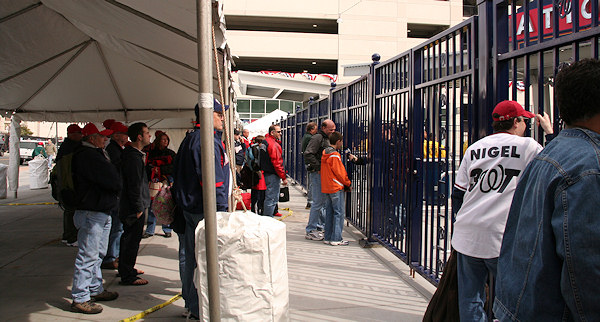 Fans waiting to get in.
Team owner Mark Lerner arrives at Half and N.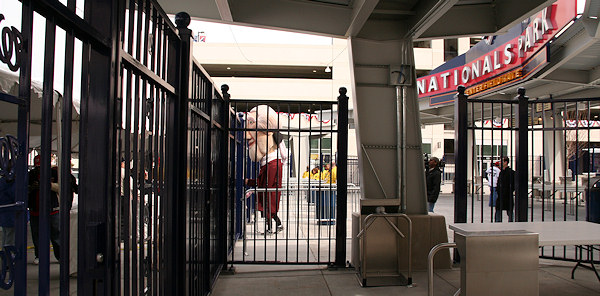 Thomas Jefferson taunts the waiting fans.
The gates open.
Going in.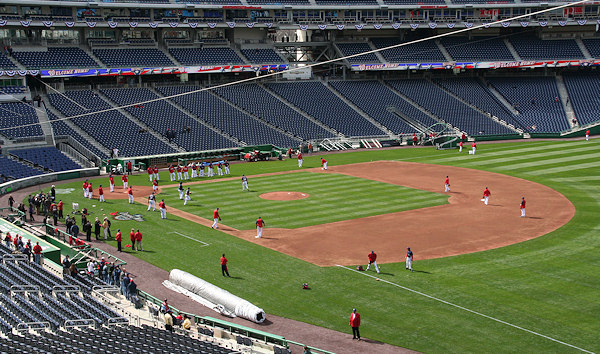 Batting practice from afar.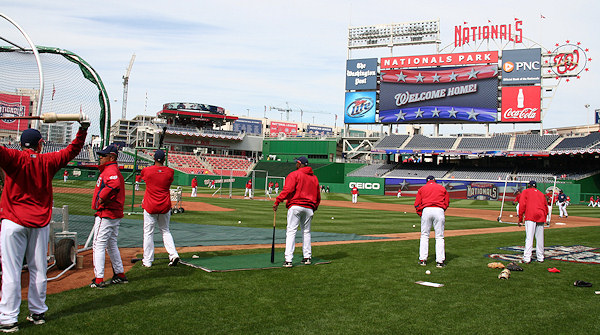 Batting practice close up.
Fans line the top of the bleachers by the Center Field Plaza (and at the Red Porch and Red Loft) to watch batting practice.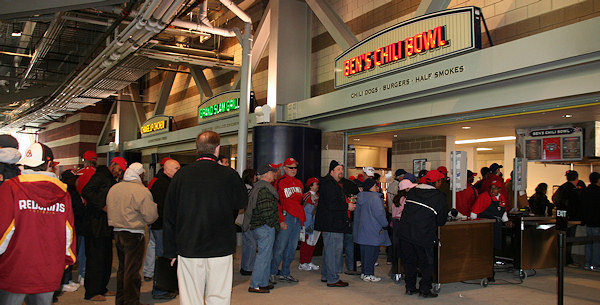 It didn't take long for the line to form at Ben's Chili Bowl.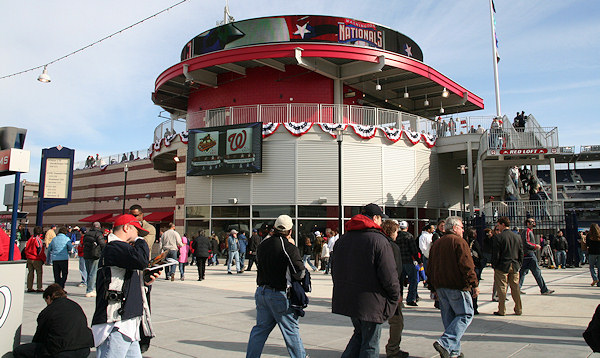 The Red Porch restaurant.