List of all Event Photo Galleries
March 27, 2008 Media Tour Part 2 - Strike Zone and Concessions
On March 27 the media was invited to tour the Strike Zone area for kids and to sample some of the ballpark food offerings.
Red Hot & Blue (left), Hard Times Cafe (right), and the banners on the western garage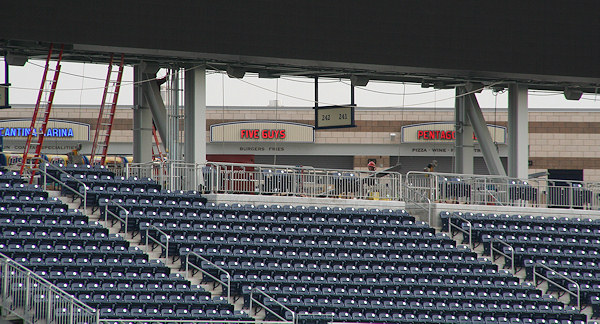 A long lens caught a peek (beneath the scoreboard of the Five Guys location.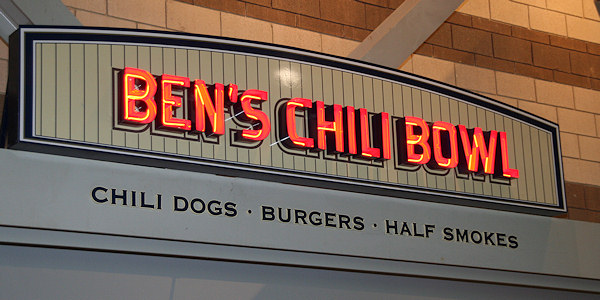 The DC institution.
The media captures the action at Ben's.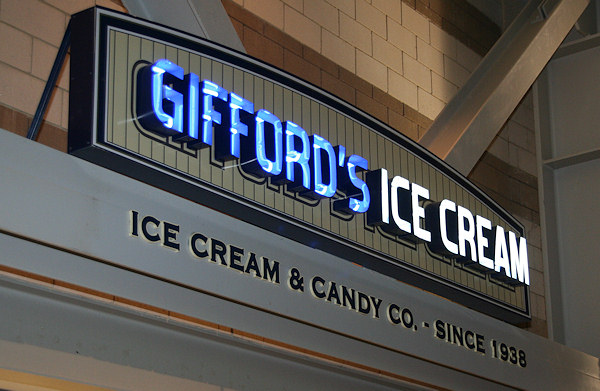 Another DC institution.
Houston, we have Dippin' Dots.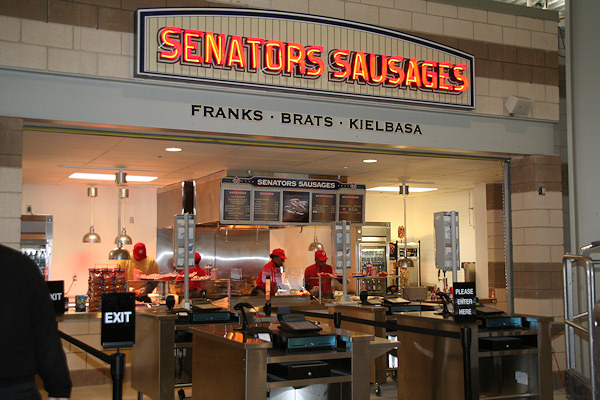 No comment.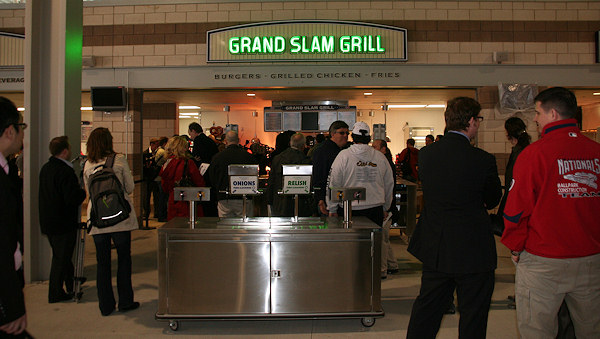 The media hordes descend on the free food.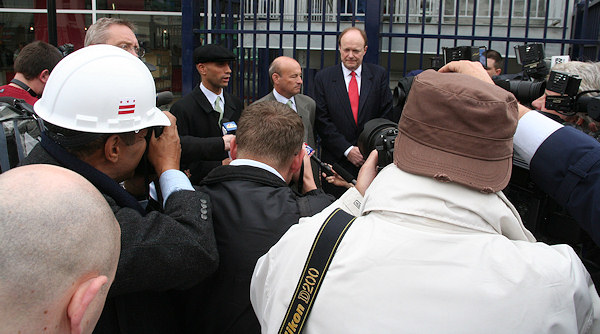 Mayor Fenty, Nationals President Stan Kasten, and Bill Hall of the DC Sports and Entertainment Commission adress the media crush.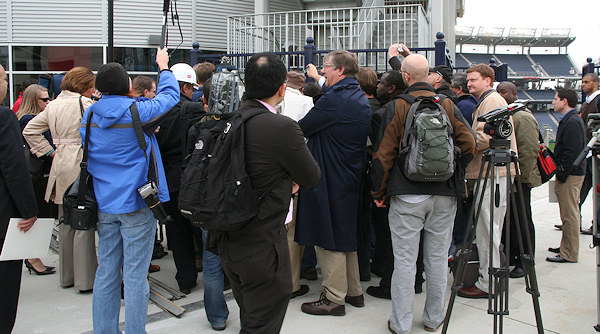 See, I told you it was a crush.
It helped to be tall whenever Stan addressed the throng.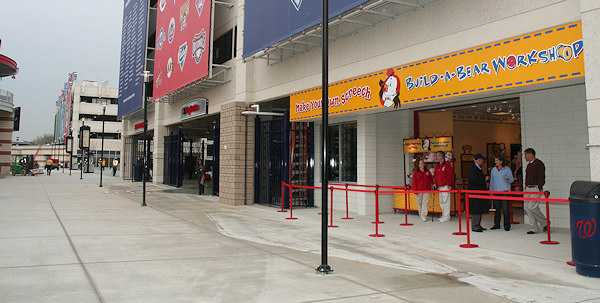 The Strike Zone area for kids is just to the east of the Center Field Plaza, on the first floor of the eastern parking garage.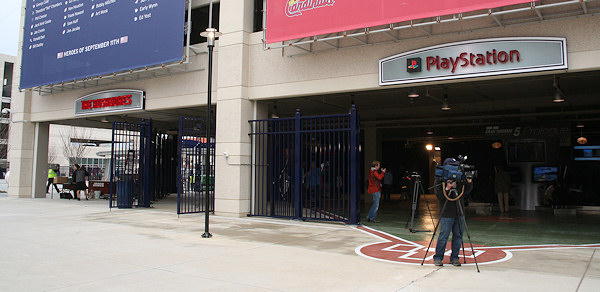 The Rushmores and PlayStation areas.
Gran Turismo.
One of two PlayStation 3 consoles.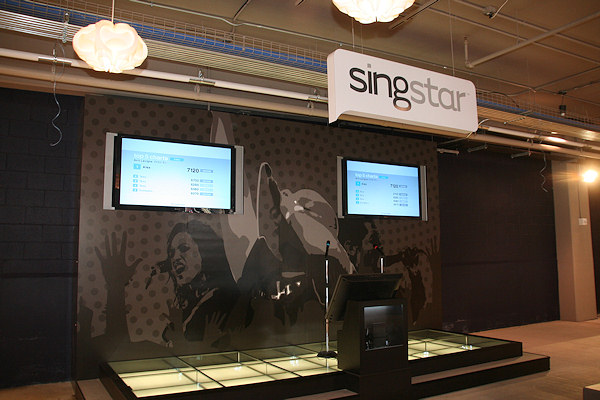 The karaoke stage.
The other PlayStation 3.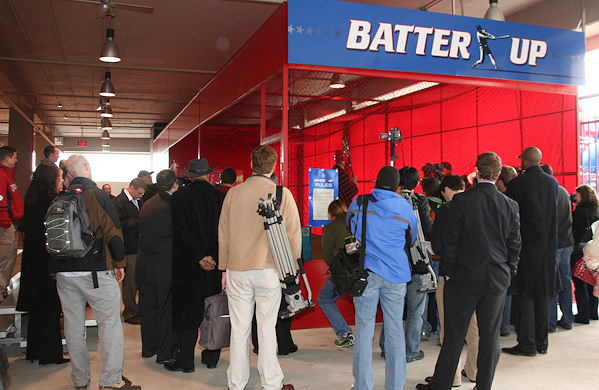 The batting cages, with Mayor Fenty taking a few swings.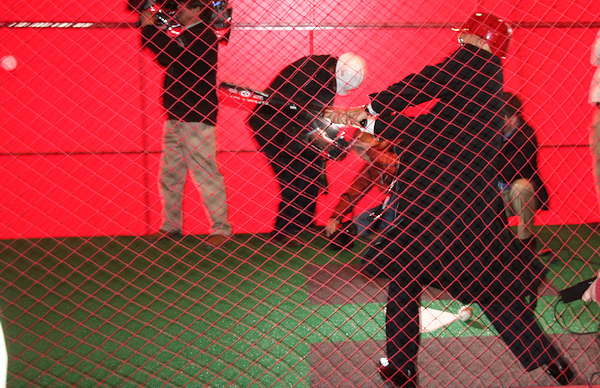 Line drive base hit by the mayor! (even caught the ball just before it went out of frame.)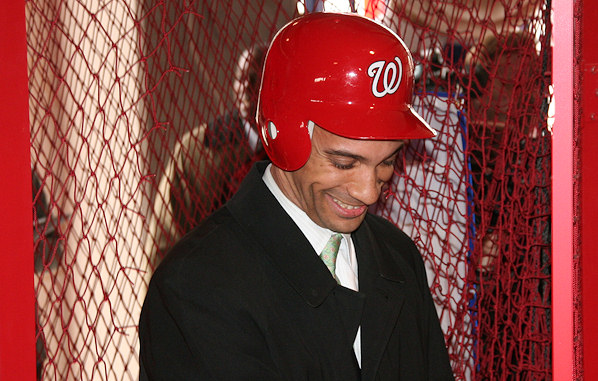 Little kids are so cute after they play ball.
The PNC Diamond Club.

A poor shot (sorry) of the scoreboard behind the bar in the Diamond Club, showing the score of the final game in the only World Series the Senators ever won.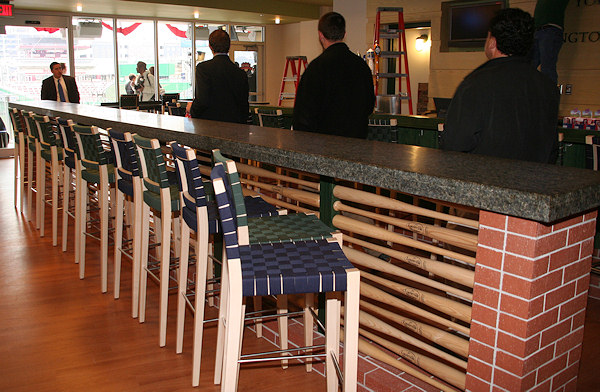 Louisville sluggers add to the decor.
The view of the field from inside the Diamond Club.