List of all Event Photo Galleries | Nationals Park Information and Photos
Stan Kasten Rides the Metro to the Navy Yard Station
March 19, 2008
Nationals President Stan Kasten takes the media from the Gallery Place/Chinatown Metro station to the Navy Yard Metro station that sits one block north of Nationals Park.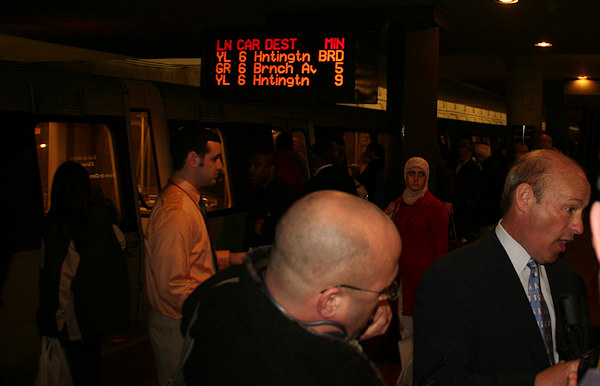 Stan Kasten talks to the media while waiting for the Green Line train to arrive.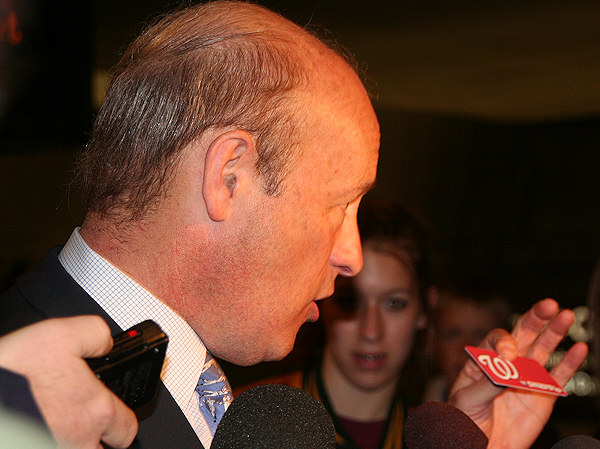 Kasten shows off the commemorative Nationals Metro SmarTrip card.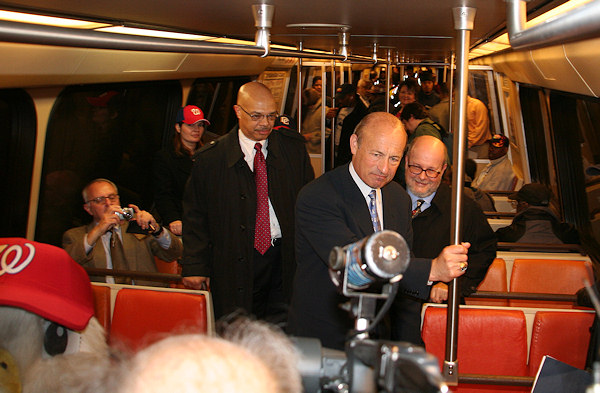 Facing the media on the train, with bemused on-lookers.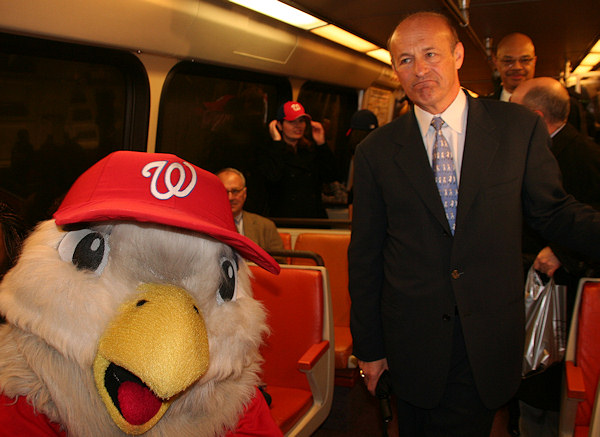 Screech and Kasten.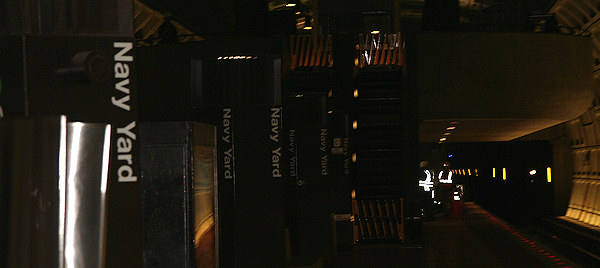 Looking down the platform at the west entrance of the Navy Yard station, still not opened.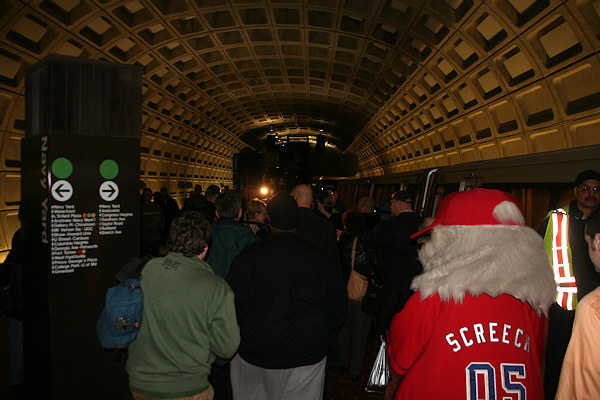 The media crush (and Screech) follows Kasten to the station's east entrance.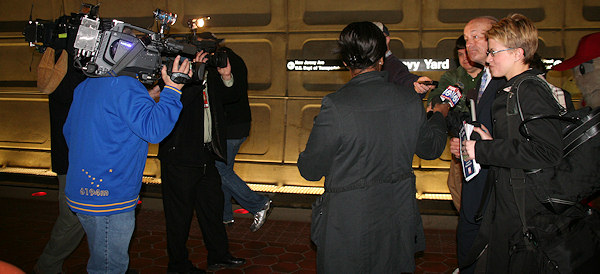 See, this really is the Navy Yard station.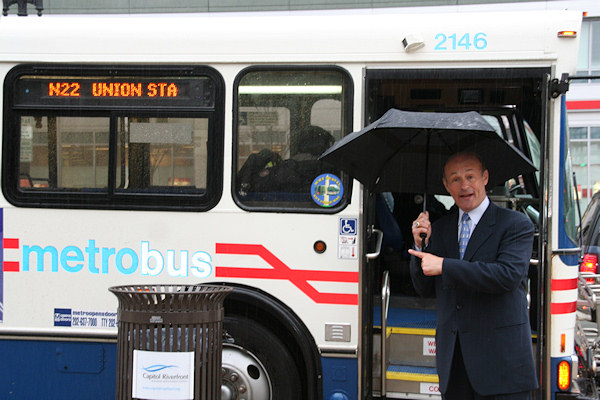 At the station's west entrance at New Jersey and M, Kasten finds Metro's N22 bus, which shuttles between Union Station, Eastern Market, and the Navy Yard.