List of all Event Photo Galleries | Nationals Park Information and Photos
Nationals Ballpark Cherry Blossom Tree Planting
March 6, 2008
Less than four weeks before Opening Day, the Nationals and the DC Sports and Entertainment Commission installed home plate and unveiled the huge high-definition scoreboard.
President Washington prepares for the planting (not the chopping down) of the cherry blossom tree.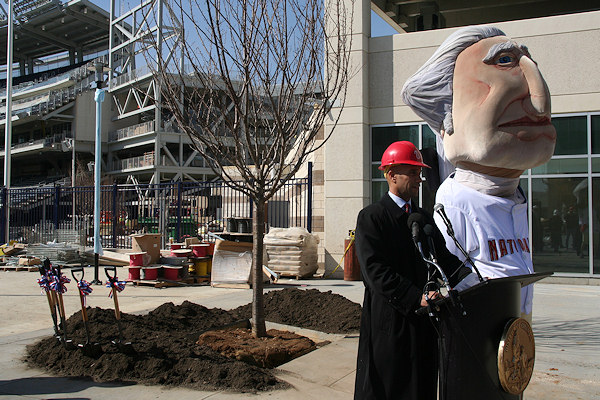 Mayor Fenty says good things about the ballpark and the cherry blossom trees, while President Washington presides.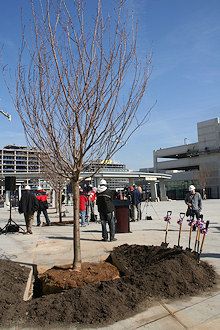 (Left) The ceremonial cherry blossom tree to be planted.
(Middle) Stan Kasten, Mark Lerner, Judy Lerner, and Our First President.
(Right) After planting the tree, Stan Kasten showed Mayor Fenty the first of the banners being hung on the garages.