Near Southeast DC: Past News Items
sq699
Go to Full Blog Archive
---
1 Blog Posts Since 2003
Residents Eyeing L Street Warehouse as 'Half Street Market'
Jan 10, 2013 10:41 AM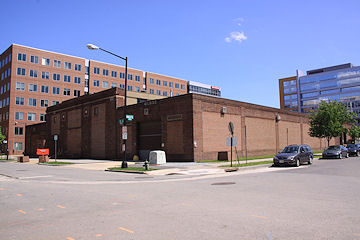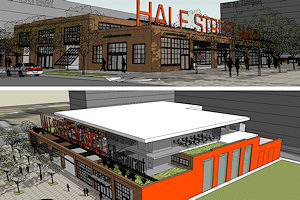 Could Near Southeast get a new "food destination"? Resident Nathan Alberg and new 6D02 commissioner Ed Kaminski are proposing that the federally owned warehouse at Half and L SE be converted to a market and community space called the "
Half Street Market
," and are now starting the process of drumming up support.
Alberg, who lives just across the street and so presumably has spent a lot of time looking out his window at the warehouse, envisions the building as a site similar to Eastern Market or the new Union Market in Northeast DC, or
Milwaukee's Public Market
. He hopes it could "offer independent merchants a market to sell their artisan foods and prepared food products to the public, provide a managed risk incubator for self-employment, to provide public culinary training and education in a working demonstration restaurant, drive the development of new food markets, income generation, increased economic growth." In other words, it could be a combination indoor/outdoor market, cooking school, and rentable event space.
A survey to gauge interest
in the idea is currently being run (so go give them your input!), and a public meeting will be held sometime in early February to discuss the notion further.
This presentation
was made to residents of Velocity this week, though it's stressed that these are early concepts.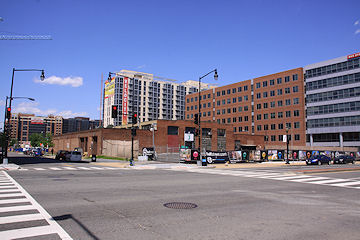 How exactly the building would go from excess GSA space to Half Street Market is a bit murky--Alberg, Kaminski, and 6D07 commissioner David Garber say that the feds are "in the process of potentially auctioning the building or possibly giving it to the city." The warehouse, built around 1924, is on a nearly 30,000-square-foot lot, which was most recently assessed at $19.2 million. Just to the south is
an empty lot facing M Street
where a Sunoco station once stood and is the current home to Nats Parking Lot J.* Those two lots together, creating a block the same size as the 80 M office building, directly across M Street from the Navy Yard Metro station and a block away from
Nats Park
, would presumably be pretty appetizing to deep-pocketed developers, so if the warehouse property were to go to auction, it probably wouldn't be sold on the cheap.
What do you think, readers?
(* Side note: The old Sunoco site has been known as 50 M Street, being marketed by Monument Realty and owned in a partnership by Monument, MacFarlane, and Lehman. But my understanding is that, with the property being worth less than the loan, and with Lehman also being the lender on the loan, this site, along with the lot on the old BP site at Half and N that had the same ownership configuration, has gone through "foreclosure" in recent days so that Lehman now is the sole owner.)