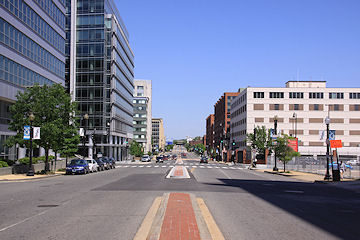 Just a reminder that Thursday night (Jan. 12) is the first public meeting for DDOT's M Street SE/SW Transportation Study, from 6:30 pm to 8:30 pm at Westminster Presbyterian Church at 400 I St., SW.
As the meeting announcement says
, "The purpose of the public meeting is to provide an overview of the transportation study, outline the study process/schedule and gather public feedback. Following a brief presentation, attendees will be asked to help identify concerns and issues on maps of the study area and also via a brief survey."
It isn't just about the six lanes on
M Street
, either: the study area goes from the Southeast/Southwest Freeway south to the Anacostia River and Washington Channel, from 12th Street SE all the way to 14th Street SW.
So, if you think there should be fewer lanes, more lanes, less parking, more parking, more bike lanes, fewer bike lanes, more pedestrian-friendly changes, fewer pedestrian-friendly changes, or just like watching people with wildly divergent views all trying to get their position to be the "right" one, come on down.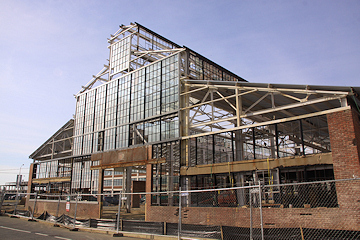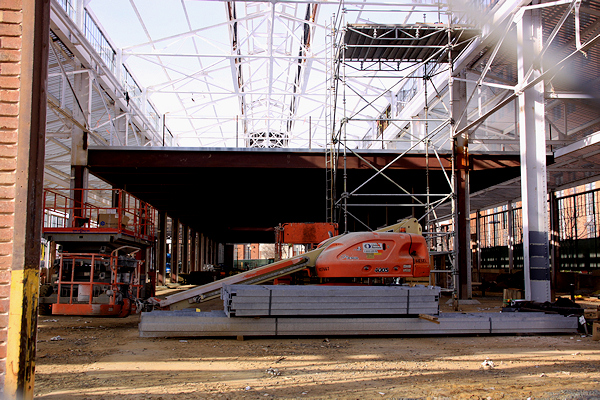 But, in addition to all the new glass, you can also see that the construction of the mezzanine level has begun as well. (There's a rendering midway down the page of how the mezzanine level will look, if you're having a hard time envisioning it.)
If you're just joining us, this is the project at
the Yards
that will bring
six restaurants
to this historic building by the end of 2012: a brewery by the Birch and Barley/Churchkey Folks, Austin Grill Express, BRB burger joint, Huey's 24/7 Diner, Buzz Bakery, and Willie's Brew and 'Que.
And, speaking of restaurants at the Yards, interested parties will like to hear that construction has begun on the
Potbelly Sandwich Works
shop in the ground floor of the
Foundry Lofts building
, just south of Boilermaker on the southeast corner of 3rd and Tingey. It is expected to open this spring, as is Kruba Thai and Sushi, which just received its building permit last week for its space in Foundry's southwest corner, just north of the
Yards Park
.