Though I'm about to disappear down the college football rabbit hole for the the rest of the day, I couldn't resist getting a few quick photos of the new framing that's going up on the last block of
.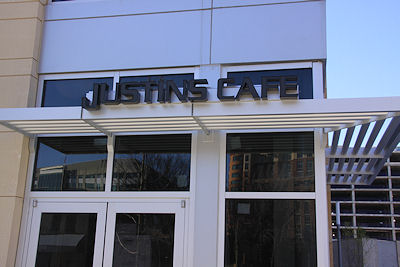 I also wandered over to First Street to get "final" photos of
Velocity
building now that the building has opened, including a shot of the
sign now up at Justin's Cafe
(not that you can really see the sign, thanks to poor sun positioning. Might have to sneak back over there early in the morning).