Digging in the DC land records database late on a Friday afternoon (isn't that what everyone does to get ready for the weekend?), I see that the ExxonMobil Corporation deeded its land at
South Capitol and I
in November to the
ExxonMobil Foundation
. There's nothing stated in the deed about any planned uses for the land, except to spell out restrictions on future uses and requirements for cleanup since the site may have contaminated soil. As for the foundation itself, a
little blurb
describes it as the "primary philanthropic arm of the Exxon Mobil Corporation in the United States. The Foundation and the Corporation engage in a
range of philanthropic activities
that advance education, health and science in the communities where ExxonMobil has significant operations." Is this the prelude to selling the land (assessed at $16 million in 2008) and having the foundation get the proceeds? Or is something else afoot?
The
crime feed data
I display on the home page has been temporarily suspended, according to the city's Office of the Chief Technology Officer. No word on why (other than that it was at the request of MPD) or when it will return....
The Washington Business Journal has
a huge "Looking Forward" piece
in today's print edition, and its first prediction is this: "The place to be in D.C. in 2008 will be the Southeast waterfront." It then gives a quick run-down of what's going on (some
baseball stadium project
leads the list), and references the expected lack of amenities near the ballpark until
Monument Half Street
opens in 2009. Also: "Real estate insiders will be watching to see when the first major private office tenant lands in Southeast. Both CNN and National Public Radio have short-listed sites, but no company has committed to pioneering the private office sector yet." And: "Major work is expected to get under way in 2008 at
The Yards
, which Forest City Washington is developing in the area formerly known as the Southeast Federal Center. The first offerings at the 42-acre project will be
residential
and
retail
, with projects slated to open in 2009." But JDLand readers knew all this already....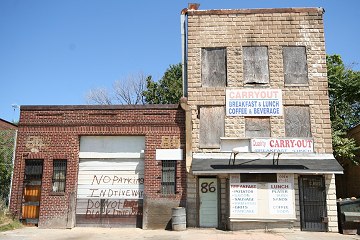 In today's attempt to read the
Building Permit
tea leaves, I see that a plumbing and heating company has received a slew of permits along
N, Cushing, and First streets
, where Willco Construction is planning a 500,000-square-foot office/residential/retail project. I'm not an expert in these things, but a few years of watching the flow of permits has shown me that plumbing and heating companies get permits to shut off the pipes prior to buildings being demolished, and these addresses do have raze permits approved for them. Details about the
Willco project
are few, and there's been no announcement of any start date.
And now that
55 M
's construction has mostly obscured these lots from the view of
the Half Street web cam
, I'm hoping those of you at NGA and 80 M Street with bird's eye views of these spots
can drop me a line
if you see any demolition happening.