Near Southeast DC: Past News Items
SOTH
Go to Full Blog Archive
---
2 Blog Posts Since 2003
Looking Back, Looking Forward: the 2012 State of the Hood
Jan 3, 2012 9:30 AM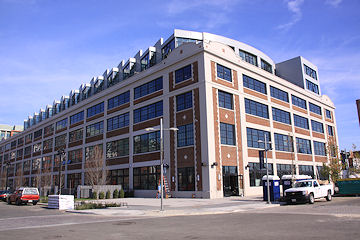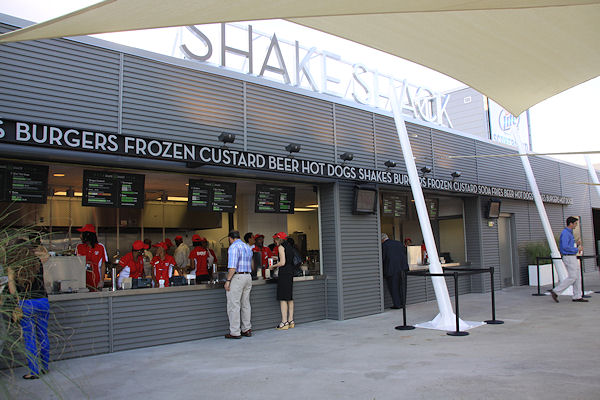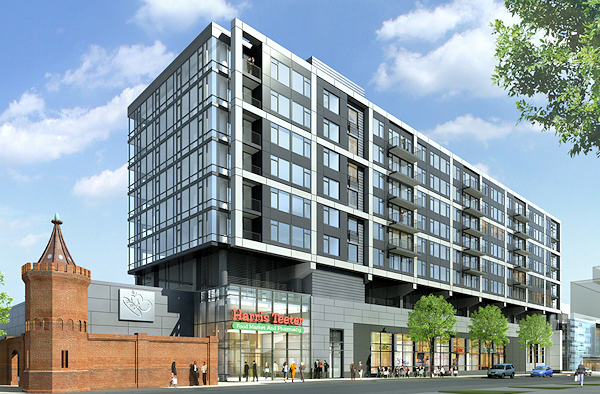 In years past I've waited until my Jan. 19 anniversary date, but this year I decided to shift my sixth annual survey of what's happened and what's going to happen to the same approximate time when everyone else on the planet does theirs, right at New Year's. (Except I waited until people are actually back from the holidays.) So here is
my 2012 State of the Hood
, with its characteristic torrent of words describing Near Southeast's progress over the past 12 months and also what's on the boards for the next 12 months (hint: Food, Glorious Food!).
If you've been religiously following JDLand content, there probably won't be anything new, but if you're a recent arrival or if you only check in so often, this is a good way to get caught up on developments big and small.
In a similar vein, it's become quite a trend for blogs to list their Top 10 Posts of the Year, so I figured I'd hop on the bandwagon (though technically mine is Top 10 Most Visited Posts and Non-Project Pages of 2011). If you look at this, you may not have even need to plow through all the
SOTH verbiage
, but I hope you do anyway:
1.
Photo Gallery from Nats Park Shake Shack's Media Preview
2.
Forest City Announces Harris Teeter, Yards Restaurants
3.
First Details on William C. Smith's 880 New Jersey Apartment Building
4.
The Do-It-Yourself Ward 6 ANC/SMD Redistricting Map
5.
Florida Rock Gets an Equity Partner, Decides to Start with Residential
6.
My Father's Memories of Living on Capitol Hill, 1959-1969
7.
2011 State of the Hood
8.
Historic Landmark Nomination Application Submitted for Market Deli
9.
Marion Barry Says Near Southeast Should Move to Ward 8
10.
Foundry Lofts Progress Photos, Nov. 1
After a number of years spent treading water, it's been fun to have some actual news to report during the past 12 months. And it appears there will be no shortage of milestones coming in 2012.
Enjoy
....
UPDATE:
As always, as soon as I post it, I realize there's something I should have included. So if you're wondering about crime in Near Southeast in 2011 compared to other years, here's my
2011 Crime Incidents page
, with all the stats broken out for you. There were 40 more crimes reported than in 2010, all of which can be attributed to a jump in Theft reports, which isn't a surprise when more people live in the neighborhood. Other crimes basically stayed the same.
2011 State of the Hood: Not Growing, Yet Growing
Jan 20, 2011 10:49 AM
It's time once again for me to take a step back from the minute-by-minute piecemeal nature of news blogging to summarize all that's been going on in Near Southeast over the past 12 months, as well as to make some not-legally-binding guesses about the near future. Yes, it's my
2011 State of the Hood
, and admittedly, like most addresses of this kind, it's not an essay of soaring prose, but more of a laundry list to help readers catch up with the the big milestones, especially those folks who don't obsessively follow every twist and turn by closely reading blogs that obsessively follow every twist and turn.
I don't want to give away too much (just
read it
!), but the theme is similar to what the neighborhood saw in 2009: there still haven't been any big non-publically funded holes in the ground dug since 2008, but the residential population continues to grow, office leases are picking up, stalled projects re-started, and the
Yards Park
's many events
will be bringing lots of visitors to the neighborhood. (That big building where the Nationals play might continue to draw some folks, too, even in a year that will be mostly Strasburg-free but may still become Werth-y of attendance.)
You'll see the latest residential occupancy numbers (*spoiler*: buildings are almost all full up), lists of all the projects underway and completed, a reminder that new retail offerings aren't completely unheard of, and other highlights and lowlights of the year (9th Most Dangerous Neighborhood? Really?). It wraps up with a look forward, with the projects that are said to be starting in 2011, along with other milestones that might be in the offing. In other words, it's not short.
You can also browse back through the previous SOTH posts (
2010
,
2009
,
2008
,
2007
) to be reminded of how much this neighborhood has seen in what really is a very short period of time.