I have to say that I didn't expect that the day after
Opening Night
would end up being so quiet around here. But, here's some stories worth mentioning: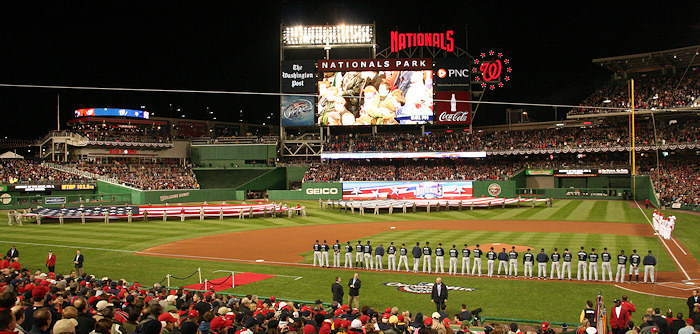 I took some photos
around the ballpark as I arrived and worked my way from top to bottom, but once I arrived at my seat far far away (you'll love the small red speck in one photo that is President Bush), I decided to put away my camera and heed a directive issued recently by a Mr. S. Kasten to "watch the damn game." So I fear I don't earn a passing grade for documenting this historic day on South Capitol Street, but after 4 1/2 years of detailing the birthing process in
thousands of photographs
and probably
tens of thousands of words
, I needed some time to take it all in and say "Whoa."
And then they won the damn game, on a walk-off homer by Ryan Zimmerman. That's how you christen a ballpark.