List of all Event Photo Galleries | Nationals Park Information and Photos
Scenes from the Inaugural Season at Nationals Park
This is just going to be a collection of photos I'll be taking throughout the first season at Nationals Park, capturing various scenes that don't fit onto my main ballpark pages.
An Earth Conservation Corps representative introduces fans to one of the neighborhood's other residents, at the August 3 game against the Reds.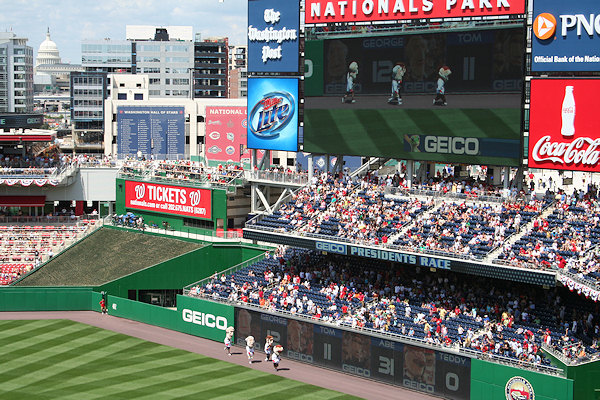 The Presidents Race with the Capitol dome as a backdrop, during the August 3 game against the Reds.
E-Cruzers shuttles are expanding their coverage of Near Southeast during Nats game, with one even taking pity on an exhausted neighborhood blogger.
Two karaoke contestants with Clint on top of the Nats dugout, and also up on the big screen, during the May 26 game against the Brewers.
Fans wait to get on Nats Express shuttle buses to return to the RFK parking lots after the May 4 game against the Pirates.
Anxious youngsters waiting for the jungle gym to be dried off after the April 12 rain delay.
Adults line up along their own playground, the Beer Pen in centerfield, on April 12.
The inaugural fireworks display, after the April 11 loss to the Atlanta Braves.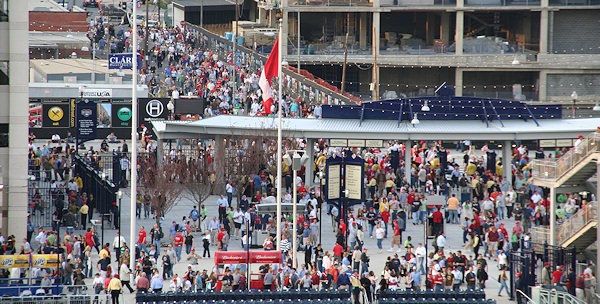 The crowds arriving from the subway, down Half Street, April 11.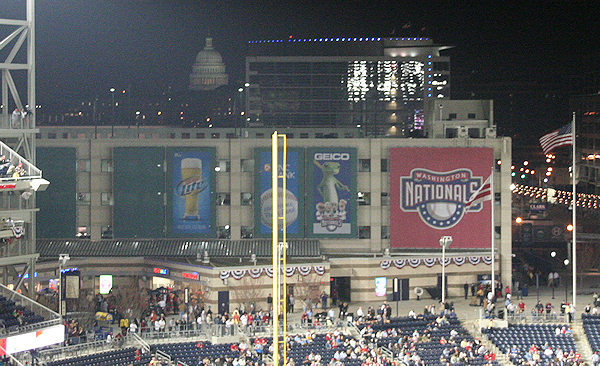 The neighbor to the north, April 10.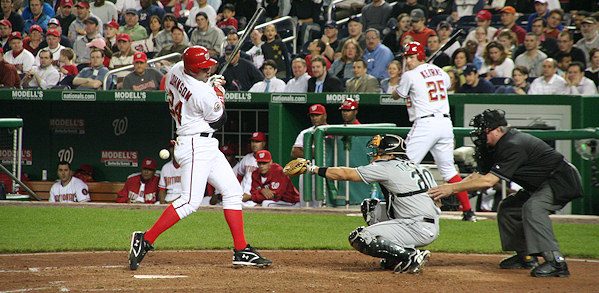 Nick Johnson hit by a pitch during the April 10 loss to the Florida Marlins.
The racing of the presidents, April 10.