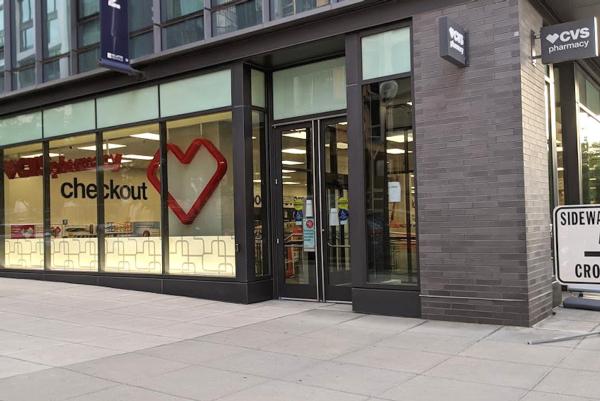 For those who haven't visited the neighborhood since, oh, let's say March, progress has not fully ground to a halt. (Even if blogging about it has.) The JDLand auxiliary backup camera (better known as a Pixel 3) took a long-delayed stroll on Friday evening to capture some changes, and to also see that, with a dining landscape built from the beginning to take advantage of outdoor space, most restaurants were pretty hopping with a young crowd. (Not a lot of masks seen on others wandering the neighborhood, I will say.)
Meanwhile, there's also a few public space updates worth including, even if the photos from late in the evening aren't really so fab. As mentioned above, the streetscape work continues on Half Street north of the ballpark, and there are indeed stringed lights being installed across it (old zoning restrictions be damned, I guess). And look, trees!
It should also be mentioned that the recent unpleasantness has not been without casualties, with the aforementioned Juice Laundry and also Peet's Coffee at New Jersey and M and the clothing store Willow at 4th and Water closing for good.
At some point I'll pull together a holes-and-skeletons-and-completions construction update, but not until I can do some daytime wandering with collapsing from heat stroke.