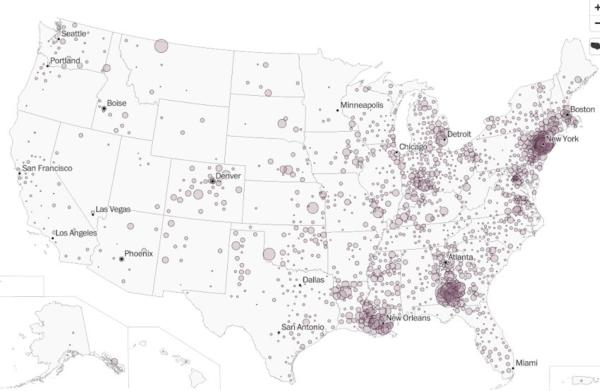 When last I put a tidbit up on the site, on March 9, I mentioned a few new retail announcements, then added this: "[B]ut with the current news of the world, I think any forward-looking items now need to be viewed through the edges of an N95 respirator and a collapsing stock market."
I'm sure a few people thought that was a little over the top, but now, nearly seven weeks later, I think the scope of not only the health impact of COVID-19 but the societal and economic impact is becoming clearer, even to those who don't own Prophet of Doom t-shirts like I do.
This site is not only a site that looks backwards, with tens of thousands of photos, but it also spends a whole lot of time looking forward, at not only renderings of new buildings but also rumors and announcements of new restaurants, new bars, and new retail. And new baseball seasons.
I think it's safe to say that anyone trying to predict what this little corner of the city is going to look like in three, six, nine, 12, or 60 months is on an ultimate fool's errand.
We've already seen Willow close at 4th and Water, and the XFL (which looked on its way to being a healthy draw to Audi Field across the way) fold up its tent. How can any of us know how many of the restaurants and bars we have watched arrive over the past 15 years will make it through not only the current #StayatHome world, but also a world that, until there is a vaccine and until that vaccine can be widely deployed, people will be weighing heavily any decision to go anywhere that might be remotely crowded? Will every restaurant or bar that announced its plans to come to the neighborhood actually end up opening? Do we really know when MLB will return, and under what strictures? How many people are going to decide that maybe having a little more personal space back out the 'burbs is a safer environment?
If you think I am too doom-filled, I might pass along
this article in the Atlantic
that does a very depressingly good job of imaging the sort of scenarios that are coming for American retail.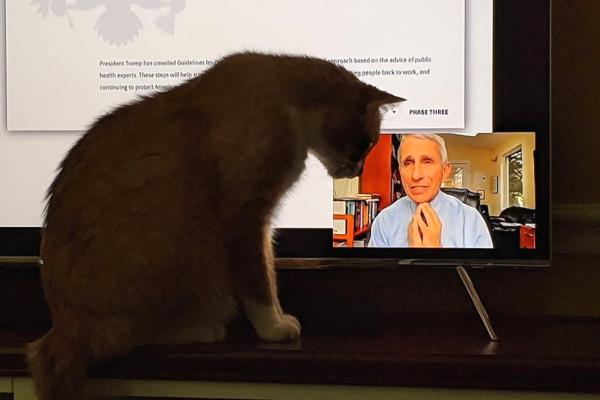 Construction still continues (essential workers?), and of course I have always been the queen of "We Shall See" when it comes to projects and plans, but I think 'the Hood, and DC, and the U.S., and the world are all one big "We Shall See" right now.
This is of course a big reason why I haven't been posting, and have been scarce around here and social media in general, but I'm also now the Keeper of the Numbers at the Post for US cases and deaths, the numbers that power
the big tracking map,
plus I've had to build all manner of administration tools and other stuff as part of The Cause. Plus I'm old and so am pretty well bunkered in.
Anyway, the JDLand commentariat continues with its perpetual discussions of tower cranes and movie theaters, and are also some good eyes and ears on the streets (where you'd BETTER BE WEARING MASKS), so check in on the comment threads while you wonder whether the Prophet of Doom will again return. The answer is yes, of course, but only when there starts to be some concrete sense of where this is all heading.
And even then, We Shall See.
Stay safe and well, everybody.