I imagine news of restaurant arrivals will begin to ramp up as Opening Day nears, especially with the lineup of new places coming to Half Street. In the meantime, here's some preseason tidbits: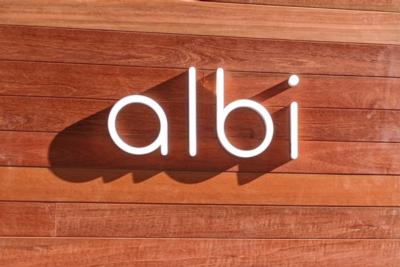 *
ALBI OPENING FEB. 20
: Thursday sees the opening of
Albi
, the new restaurant from Chef Michael Rafidi promising "a new perspective on traditional Levantine cuisine."
City Paper has a preview
, and the
menu is online
. Sibling wine bar Maxwell Park will open in March, according to a press release, and there will also be a daytime cafe space called "Yellow" (I am curious!) nestled in between the two spaces, coming later in the spring. Chef Rafidi was previously executive chef of Arroz and Requin. The address is 1346 4th Street, SE, in the ground floor of the
Guild apartment building
at the Yards.
*
EMMY SQUARED?
The exact location of the second DC outlet of the trendy Detroit pizza shop from New York has been rumored to be at
the Bower
at 4th and Tingey, and while there is still no announcement, this week's DC Register includes
the announcement
of an alcohol beverage license application for an unnamed restaurant at 1300 4th Street SE serving pizza and sandwiches. So...?